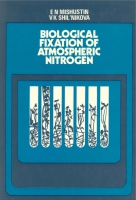 Biological Fixation of Atmospheric Nitrogen
Copyright: 1972
Dimensions: 6.125 x 9.25
Page Count: 420 pages
Hardcover ISBN: 978-0-271-01110-3
---
This work is an extremely comprehensive survey of experimental and published material dealing with the biological fixation of nitrogen. After an introduction explaining the importance of nitrogenous compounds in world agriculture, the test turns to the various microorganisms which fix nitrogen. The systematics, physiology, productivity in terms of fixed nitrogen, and ecological significance of each microorganism are discussed with reference to the relevant experimental data. The book ends with a survey of the various theories concerning the mechanism of nitrogen fixation by different microorganisms. With its extensive discussion of commercial implications and practical applications, as well as the numerous references to sources little known by Western scientists, this volume will make a valuable work of reference.
Other Ways to Acquire
Buy from Amazon.com

Buy from an Independent Bookstore
Buy from Powell's Books
Buy from Barnes and Noble.com
Find in a Library
Join
Sign up for e-mail notifications about new books and catalogs!
Related Subjects