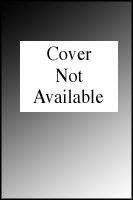 Modern Potting Composts
Copyright: 1976
Dimensions: 6 x 9
Page Count: 278 pages
Hardcover ISBN: 978-0-271-01221-6
---
The materials used in the preparation of composts for pot plants are changing rapidly. This book explains their nature and use as part of a range of new growing systems. Mineral soils, which formed the basis of the John Innes type of compost, are increasingly scarce and expensive, and growers are having to deal with radically different materials such as plastic foam and shredded bark. Together with improved technology, these represent new systems of growing, and not simply changes of compost.
The new materials give results which are equal or even superior to those obtained by traditional means, providing their individual characteristics and requirements are understood. They are likely to be used with new types of fertilizers, new methods of heat sterilization and chemical sterilizing agents. They are part of systems which rely increasingly on a technology of growing that has been subject to extensive change and development during the past two decades—glasshouses designed to give maximum light transmission, automatic heating and ventilating systems, carbon dioxide enrichment of the atmosphere, controlled photo periods enabling certain plants to flower at any time of the year, mist propagation techniques, chemical growth regulators, automatic watering and feeding systems... and these are only part of the story.
Much of the information is based on previously unpublished studies made by the author at the Glasshouse Crops Research Institute. He also draws on his experience at the John Innes Institute and on the results of experimental work carried out in many countries, in particular the U.S.A., The Netherlands, Scandinavia, and West Germany.
The book is written for the professional horticulturist, and a pre-publication review suggests that it is likely to be regarded as "the nurseryman's Bible and the research and experimental worker's source book." It is the only authoritative, up to date, book-length treatment of the subject in English.
Other Ways to Acquire
Buy from Amazon.com

Buy from an Independent Bookstore
Buy from Powell's Books
Buy from Barnes and Noble.com
Get a License to Reuse
Find in a Library
Join
Sign up for e-mail notifications about new books and catalogs!
Related Subjects