Call for Comics for a COVID-19 Anthology
As COVID-19 moves swiftly across the globe, most of us find ourselves in an unfathomable state of being—something we'd never believed possible, a true reality check. For those of us who look to comics as a way to think things through in times of uncertainty, to comprehend and to empathize, we have begun planning the publication of a curated anthology of COVID-19 comics for release in early 2021, when we'll launch the Graphic Mundi imprint of Penn State University Press.

The anthology will include short comics from writers and artists willing to share what they and others are experiencing at this strange and difficult time—comics that tell stories about the seemingly countless and arbitrary ways in which our lives have been upended by COVID-19. We'll aim for a selection that offers balance and diversity in topics, styles, and temperaments. In spite of how horrendous this experience is and will continue to be, we'll make room for comics that provide hope for humanity.

This project is a community effort that we hope will make an impact in support of comics artists and retailers whose livelihoods have been imperiled by the pandemic. For that reason, we are asking those of you who are willing—and in a position to do so—to donate your work to this project, non-exclusively. To pay that forward, we will donate net proceeds from sales of the volume to organizations that support artists and retailers in need. Details on that are forthcoming and will be made available here.

If you have a story idea that would help to draw out of this mess something meaningful and reaffirming, please scroll down for more information. We want to make this a memorable volume not only for our generation but also for generations to come. Thank you, and be safe out there.

Kendra Boileau
Publisher, Graphic Mundi



Submission Information
We're looking for descriptive rather than prescriptive work for this anthology. While there are a lot of wonderful comics out there now that inform and educate, we want these comics to relate stories and experiences that inform and highlight creators' expressive styles.

We're eager to hear your story ideas. Here are some suggested topics. Feel free to think beyond this list!

activism
confinement and adaptation/ economic fallout
fear, loss, grief
medical practice
patient experience
political leadership
public health and resource preparedness
racial injustice

… and perhaps most importantly,
finding ways to come together to help each other.


To pitch a story idea for the COVID-19 comics anthology, please email the following to by June 1, 2020:

1. A summary of your story arc
2. Anticipated number of pages
3. A description of your art medium and style
4. Sample artwork
5. A short biographical statement

If you are a writer with a story in mind but don't have an artist connection, describe the style of artwork you think would work best for your story.


Specifics about format and design:
* Printing in color and black and white

* Length of comic 1 – 6 pp.

* Page (trim) size 6-3/4" x 10-1/4"
with margins, art size is 5-1/2" x 8-3/4"
with full bleed, art size is 6-7/8" x 10-3/8"

* Design of each comic will include title and byline(s) on the first page, taking up no more than 1/3 of the page

* Text must be large enough to be legible when printed out to actual page size


Timeline:
Our proposed delivery date for final comics is August 1, 2020. We will revise our timeline as necessary.


Questions?
Kendra Boileau
Publisher
Graphic Mundi

Mailing List
Subscribe to our mailing list and be notified about new titles, journals and catalogs.
Reviews and Media
Catalog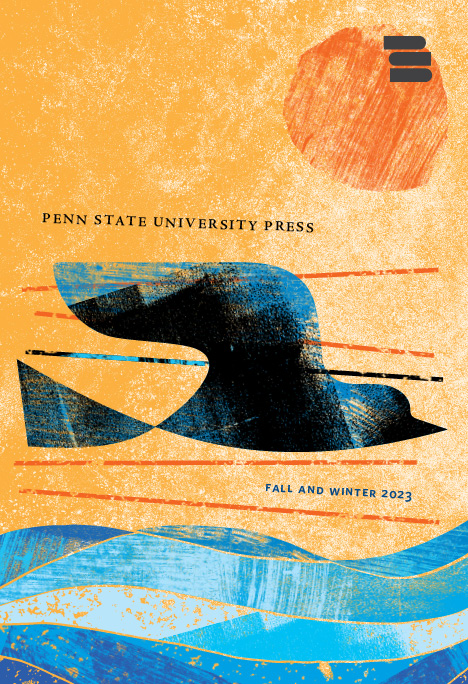 Fall/Winter 2023
PSU Press News