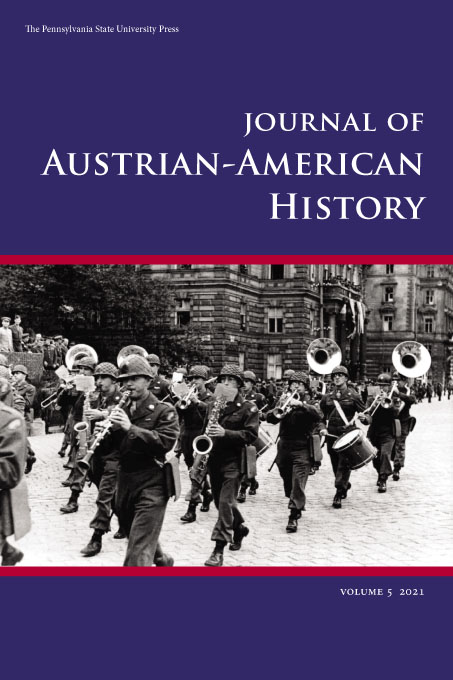 Journal of Austrian-American History
Kristina E. Poznan, Editor
Journal of Austrian-American History
Kristina E. Poznan, Editor
Description

Board

Submissions
The Journal of Austrian-American History disseminates knowledge on the historic relationship between the United States and Austria, including the historical Habsburg Empire. The journal's content emphasizes the transatlantic interplay between Austria and America across the disciplines of history, political science, economics, law, and cultural studies. The JAAH is an open access, peer-reviewed scholarly journal that publishes new and original work in the field and makes important older works more accessible to the public.
The journal is sponsored by the Botstiber Institute for Austrian-American Studies.
Editor
Kristina E. Poznan, College of William & Mary
Editorial Board
Siegfried Beer, Chair, Karl-Franzens-Universität Graz
Katherine Baber, University of Redlands
Günter Bischof, Center Austria, University of New Orleans
Gary B. Cohen, University of Minnesota, Twin Cities
Nicole M. Phelps, University of Vermont
This is an Open Access journal.
Mailing List
Subscribe to our mailing list and be notified about new titles, journals and catalogs.