New and Forthcoming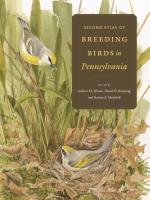 Twenty years after the first Atlas of Breeding Birds in Pennsylvania was published, the Second Atlas of Breeding Birds in Pennsylvania brings our knowledge of the state's bird populations up to date, documenting current distribution and changes in status for nearly two hundred bird species. More than two thousand dedicated birdwatchers completed the surveys of birds in 4,937 blocks across the state.
Learn More »
The Archetypal Poetics of Maurice Sendak
1997 Honor Book, Children's Literature Association
"John Cech has written an extremely valuable and critically important book which is both thoughtful and timely. Given the place of Sendak in children's literature, Cech's book will become a standard work of criticism in the field." —Jan Susina, Illinois State University
Learn More »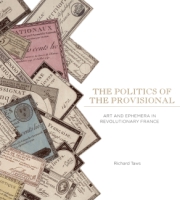 Art and Ephemera in Revolutionary France
"This brilliant and profoundly original book makes us see the French Revolution with new eyes. Richard Taws is emerging as one of the major new voices in writing about the French Revolution and visual politics in general." —Lynn Hunt, University of California, Los Angeles
Learn More »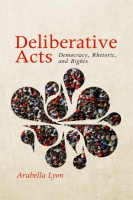 Democracy, Rhetoric, and Rights
"Deliberative Acts provides a trenchant critique of the theoretical premises of persuasion, argumentation, and identification dominating Western rhetoric. Arabella Lyon delivers a versatile theory of deliberation as a formative act wherein differences are generative and constitutive of relational agency. Lyon focuses on paradigmatic human rights struggles to reveal the limits of liberal models of democracy and their diminishment of interpretive differences. Her astute analysis of human rights as relationships shows deliberation's ability to transform our understanding of cross-cultural rights practices. This book is relevant for all interested in how globalization continues to shift our understanding of rights and of deliberation itself." —Wendy S. Hesford, author of Spectacular Rhetorics: Human Rights Visions, Recognitions, Feminisms
Learn More »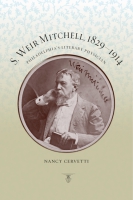 Philadelphia's Literary Physician
"The name of Silas Weir Mitchell shades discussions of medicine, feminist literature, and the social, scientific, and literary conversations at the dawn of the twentieth century. Over a half century has elapsed since the last substantive biography of a man who 'built a power house of a life,' as Nancy Cervetti describes Mitchell. She has written a stunning, holistic reconnaissance of Mitchell's work from Civil War neurology to his insights in psychiatry and hysteria, his popular literature, and his antagonism toward women's rights. Cervetti's fascinating biographical sculpture communicates Mitchell's 'keen sense of life as a performance' and will inspire new scholarship and appeal to a readership as broad as Mitchell's own reading publics." —Robert Hicks, Mütter Museum/Historical Library, The College of Physicians of Philadelphia
Learn More »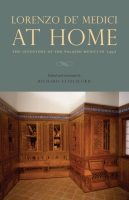 The Inventory of the Palazzo Medici in 1492
"This translation will be welcomed by teachers and scholars in every corner of the English-speaking world and will provide a useful and, in many ways, inexhaustible resource for many years to come." —Brian A. Curran, The Pennsylvania State University
Learn More »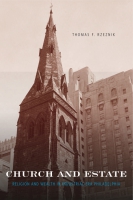 Religion and Wealth in Industrial-Era Philadelphia
"Thomas Rzeznik's remarkable exploration of religion and wealth in Gilded Age and Progressive Era America combines unprecedented breadth and sophistication with a Philadelphia focus that speaks for America while still retaining the Quaker city's unique flavor. Smoothly written and deftly researched, Church and Estate is one of the few books to describe Protestants, Catholics, Jews, wealth, and religion together, and it brings fresh life to controversial facets of American religion that often still echo discordantly today." —Jon Butler, Yale University
Learn More »
Join
Sign up for e-mail notifications about new books and catalogs!
Featured Journal
Studies in American Jewish Literature is dedicated to publishing work analyzing the place, representation, and circulation of Jews and Jewishness in American literatures, and to serving as a venue for theorizing, as broadly and intensely as possible, the ways in which it makes sense to talk about identity in literature. We understand this commitment to aesthetic inquiry as uncontained by any particular methodological, ideological, categorical, or national project, and we remain open to new work that seeks to interrogate the relationships between writing, reading, genres, histories, technologies, and thinking. We hope to publish special issues at least semi-regularly.
---
Latest News
Featured Partner

Founded in 1966, Penn State's Institute for the Arts and Humanities is one of the oldest and most distinctive interdisciplinary centers in the nation. Over the past fifty years, major American universities have created dozens of advanced research institutes in the humanities and/or centers for the fine and performing arts, but because the arts and humanities are almost always housed in different colleges with different administrative structures, most universities have kept their arts and humanities centers separate. Penn State, by contrast, is one of a handful of universities whose interdisciplinary institute was designed from the outset to bring together innovative work in the arts and humanities-under one roof, across two colleges.
As a result, the Institute for the Arts and Humanities spans disciplines that range from philosophy to music, from history to dance, from comparative literature to landscape architecture. The structural division between the arts and humanities at most American universities is significant-and would baffle and vex almost any artist or scholar from eras that predate the rise of the research university. Plato and Aristotle would not understand why philosophy is so distant from music on the university's organizational chart, nor would William Shakespeare and Ben Jonson understand why the English department and the School of Theatre have so little cross-programming and intellectual exchange. The IAH is committed to challenging this curious and counterproductive division of labor by involving artists and humanists in every kind of discussion and debate about what it means-and what it has meant-to be human.
YOUR SHOPPING CART (
EMPTY
)