New and Forthcoming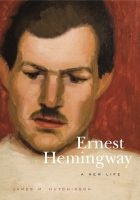 "A perception exists that everything we need to know about the author of A Farewell to Arms and A Moveable Feast (among so many other great works) has been said ad infinitum. James M. Hutchisson's Ernest Hemingway: A New Life proves how untrue that thought is. Nearly thirty years after a revisionary wave of biographies reimagined the man, Hutchisson arrives to reset the scales once more, giving us a fuller, more nuanced portrait than we've ever enjoyed. Every generation deserves its own Hemingway, and this is ours."
Learn More »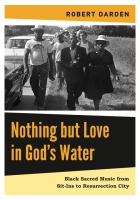 Volume 2: Black Sacred Music from Sit-Ins to Resurrection City
Volume 1 of Nothing but Love in God's Water traced the music of protest spirituals from the Civil War to the American labor movement of the 1930s and '40s, and on through the Montgomery bus boycott. This second volume continues that journey, chronicling the role this music played in energizing and sustaining those most heavily involved in the Civil Rights movement.
Learn More »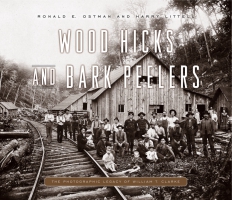 A Visual History of Pennsylvania's Railroad Lumbering Communities; The Photographic Legacy of William T. Clarke
"What a glorious feast for the eye! William Clarke's images remind us that nineteenth-century Pennsylvanians lived in a wooden world: the trees still standing, and those cut for homes, trestles, railroad ties, tools, and fuel, reveal how incredibly useful the state's forests were, for those lives depended on them. Even better, Clarke makes this story human—the faces, poses, and clothing leap off the page, bringing a lost world back to life."
Learn More »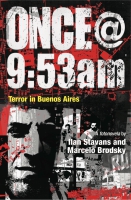 At 9:53 on the morning of July 18th, 1994, a suicide bomber drove a Renault Trafic van loaded with explosives into the Asociación Mutual Israelita Argentina, a Jewish community center in the bustling commercial neighborhood of Once, Buenos Aires. The explosion left eighty-five people dead and over three hundred wounded. Originally published in Spanish amid widespread controversy, Once@9:53am: Terror in Buenos Aires imagines the two hours before the attack through the popular format of the fotonovela.
Learn More »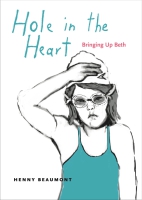 On Mother's Day 2001 Henny Beaumont gave birth to her third daughter, Beth. For the first four hours of Beth's life, she seemed no different from Henny's two other little girls. But when the doctor told Henny and her husband that their daughter might have Down syndrome, Henny thought that her life was over. How would she be able to look after this baby, who required corrective heart surgery and an overwhelming amount of care, and manage her other two children at the same time? Why did she hold such intense feelings of disappointment, resentment, and sadness toward this weak and vulnerable baby? Henny wondered if she would even be able to love her daughter. And if Henny couldn't trust her own feelings about Beth, how could she expect other people to overcome their prejudices and ignorance about Beth's condition?
Learn More »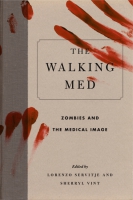 Zombies and the Medical Image
"Lorenzo Servitje and Sherryl Vint have combined the disparate threads of medical science, the graphic novel, and zombie studies into an unlikely yet highly successful anthology of essays. By assembling a cast of some of the most influential scholars working today in these fields, they have produced a valuable interdisciplinary collection of thought-provoking and timely essays."
Learn More »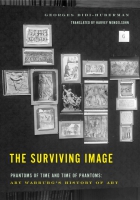 Phantoms of Time and Time of Phantoms: Aby Warburg's History of Art
"Didi-Huberman argues that Warburg offers offers us a 'psycho-history' of culture: a model of historical understanding as a response to images possessed of vital power and emotional force. This book fills the need for a better understanding of Warburg's contribution to the discipline of art history, and will draw the attention of anyone who teaches its history and methods as well as that of students who seek to understand the intellectual life of their chosen field of study."
Learn More »
Join
Sign up for e-mail notifications about new books and catalogs!
Featured Journal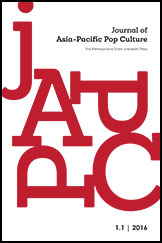 Fashion? Film? Fandom? The Journal of Asia-Pacific Pop Culture offers this and more in this new peer-reviewed journal! Many popular culture areas including visual arts, cartoons, biography, entertainment, gender and media are explored with an international focus. It is the official journal of the Popular Culture Association of Australia, Asia, and New Zealand. Join JAPPC in its inaugural year and subscribe today!
Latest News
Featured Partner

The mission of the Rock Ethics Institute is to promote ethical literacy and catalyze ethical leadership throughout the Penn State community and to foster interdisciplinary ethics research designed to address significant social issues and pressing world problems.
YOUR SHOPPING CART (
EMPTY
)