New and Forthcoming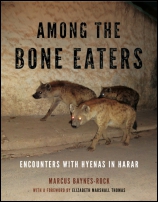 Encounters with Hyenas in Harar
"[This] book is nothing short of amazing."
"I shouldn't say that I envy Marcus for his intimacy with hyenas, because intimacy is the world's best way of gaining knowledge of an animal, and there's no such thing as too much knowledge about hyenas. Instead, I should acknowledge the deep gratitude I feel, and that all of us should feel, about this work that he's done and the possibilities it offers. If we knew all animals as he knows hyenas, we'd save the world."
Learn More »
Matisse and the Book Arts
"This illuminating book considers Matisse's illustrated books in admirable detail, giving unprecedented attention to the collaborative nature of Matisse's book projects and to the relationship between their aesthetic qualities and the various technical factors that went into their production."
Learn More »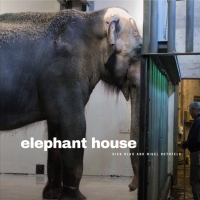 "You think you know all there is to know about elephants in captivity? Think again. Setting aside the familiar screeds and sentiments, Dick Blau and Nigel Rothfels offer a deep, multidimensional, and nuanced understanding of our relationship to zoo elephants, one that will challenge the animal rights critic and zoo advocate alike. . . . You may not change your mind about the keeping of elephants in captivity after reading this book, but you'll see the fuller picture. And it will be impossible to come away from Elephant House unmoved."
Learn More »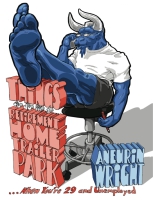 . . . When You're 29 and Unemployed
"The inventive symbolism never overwhelms the emotional honesty grounding this compelling memoir, which also contributes to the burgeoning field of 'graphic medicine' by exploring in both frank and funny terms the complex impact of illness and death on a family."
Learn More »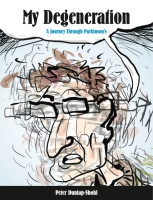 A Journey Through Parkinson's
"Peter Dunlap-Shohl once again brings his unique art to the table to help educate, illustrate, and demonstrate life, hope, and strength on his journey with Parkinson's. Creative and insightful, this book reflects all of Pete's greatest qualities, including his constant work to help and educate all those in the PD community, patients and care partners alike."
Learn More »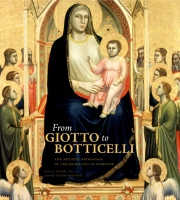 The Artistic Patronage of the Humiliati in Florence
"This fascinating study sheds new light on how the Humiliati shaped art to suit their changing goals as they moved from poverty and humility to secular pleasures and wealth. Sumptuously illustrated, thoroughly researched, and well written, this book convinces the reader of the critical importance of an order whose patronage was momentous for the history of art."
Learn More »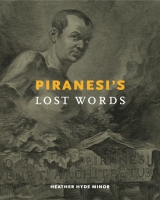 "Piranesi's Lost Words makes a compelling case for understanding this eccentric genius as an artist akin to William Blake, one for whom writing and image-making were closely intertwined. By exploring the composite nature of Piranesi's art, Minor not only deepens our understanding of his oeuvre but also situates it more fully within Enlightenment conversations about the classical past."
Learn More »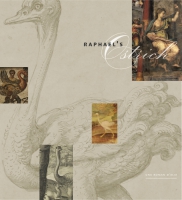 "This is a delightful, massively erudite, well-written, and well-composed treatise on an unexpected subject. . . . It is the history of a particular bird, along with its various meanings and implications, and deals with the tension between naturalism and allegory, carrying us from ancient Egypt and Israel through Greece and Rome to the Middle Ages, the High Renaissance, and beyond."
Learn More »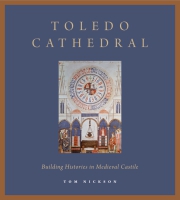 Building Histories in Medieval Castile
"A masterly exploration and minute analysis of a soaring masterpiece, Tom Nickson's revelatory study directs new and penetrating light onto the social importance—and architectural significance—of his subject."
Learn More »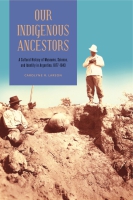 A Cultural History of Museums, Science, and Identity in Argentina, 1877–1943
"Carolyne Larson's revealing of the indigenous foundation of liberal constructions of Argentine national identity is both startling and convincing. She does justice to the native peoples of Argentina and provides a historical context for current museum reforms and cultural repatriation efforts today. With clear and elegant writing supported by a remarkable depth and breadth of sources, Our Indigenous Ancestors is both a must-read for specialists and an accessible delight for the general reader."
Learn More »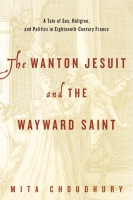 A Tale of Sex, Religion, and Politics in Eighteenth-Century France
"Students of eighteenth-century France have long been aware of the importance of the Cadière affair. Fortunately, the case has now found its historian. Mita Choudhury, a leading expert on the politics of theological conflict in Old Regime France, has given us a rich account of the scandalous provincial encounter in the early 1730s that resounded all the way to the halls of Versailles and the Sorbonne."
Learn More »
Identity, Community, Otherness
In the current geopolitical climate—in which unaccompanied children cross the border in record numbers, and debates on the topic swing violently from pole to pole—the subject of immigration demands innovative inquiry. In The Rhetorics of US Immigration, some of the most prominent and prolific scholars in immigration studies come together to discuss the many facets of immigration rhetoric in the United States.
Learn More »
Join
Sign up for e-mail notifications about new books and catalogs!
Featured Journal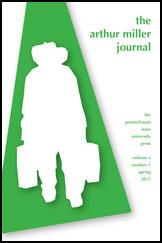 Celebrate Arthur Miller's centennial year with The Arthur Miller Journal! AMJ provides a lasting legacy to Miller's significant contributions to American drama. The journal welcomes essays on any aspect of Miller's life, work, career, and connection to other writers. It also publishes book, production, film and performance reviews, and notes regarding new approaches to Miller and his work. The Arthur Miller Journal is affiliated with The Arthur Miller Society, whose primary aim is to promote the study of and foster continued interest in this great American icon.
Latest News
Featured Partner

Huddle with the Faculty every home football Saturday morning at The Nittany Lion Inn and get food for thought before heading off to the game. Alumni, parents, friends, students, and guests are welcome. Free breakfast refreshments begin at 8:30 a.m.; lecture begins at 9:00 a.m. Free parking in the Nittany Parking Deck.
This season's lecturers include Susan Merrill Squier, co-author of Graphic Medicine Manifesto.
YOUR SHOPPING CART (
EMPTY
)