New and Forthcoming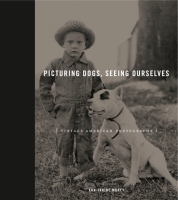 Vintage American Photographs
"Ann-Janine Morey's book is a treasure trove of photographs created by ordinary people. Together these document what Morey calls the 'romance' of dogs and humans—a story of love, domination, primitivism, and 'Edenic longings'—embodied in the presence of the dog among humans."
Learn More »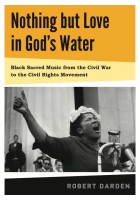 Volume I: Black Sacred Music from the Civil War to the Civil Rights Movement
"In Nothing but Love in God's Water, Robert Darden meticulously and mellifluously charts that flow from the origins of the spiritual as a balm against the pain of slavery to adaptation and repurposing as a means of empowering, uniting, and persevering in the struggle for civil rights. Darden offers an essential guide to the evolution of a tradition, the myriad springs, eddies, and crosscurrents that over centuries fed into the enduring river that is the legacy of African American sacred song."
Learn More »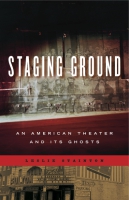 An American Theater and Its Ghosts
"Rarely does one encounter so trenchant a mix of historical detail (meticulously researched) and personal history (deeply felt). Leslie Stainton weaves the twin strands of her hometown's Fulton Theatre and her lifelong engagement with drama in ways both delicate and deft; this is one woman's story, but the story also of our long national wrangle with make-believe and truth."
Learn More »
Collecting the Art of Rembrandt, Vermeer, and Hals
"This book provides answers for anyone who has ever wondered why there are so many great Dutch paintings in U.S. collections. Essays by leading curators and scholars draw on the history of art, as well as an understanding of cultural, economic, and political conditions, to illuminate the American taste for seventeenth-century Dutch painting."
Learn More »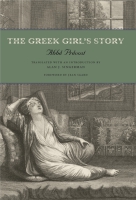 "This superb new translation by Alan J. Singerman, one of the foremost specialists on Abbé Prévost, constitutes the first scholarly edition in English of The Greek Girl's Story. This remarkable novel, an early, paradigmatic example of unreliable first-person narration, one of the greatest novels ever written on the theme of jealousy, and an outstanding example of eighteenth-century Orientalism, will appeal to a broad spectrum of readers. Singerman's introduction and notes are models of erudite scholarship and critical lucidity."
Learn More »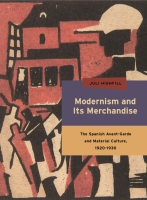 The Spanish Avant-Garde and Material Culture, 1920-1930
"This book breaks new ground by considering the Spanish avant-garde from the standpoint of material culture. By focusing on the fascination with the commodity, it shows the Spanish avant-garde to have been much more concerned with the everyday than has been previously recognized. A major contribution to scholarship."
Learn More »
Join
Sign up for e-mail notifications about new books and catalogs!
Featured Journal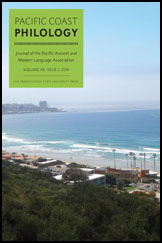 Pacific Coast Philology is the official journal of the Pacific Ancient and Modern Language Association, a regional branch of the Modern Language Association. The journal publishes peer-reviewed essays of interest to scholars in the classical and modern languages, literatures, and cultures. PCP publishes two annual issues (one regular and one special issue), which normally contain articles and book reviews, as well as the presidential address, forum, and plenary speech from the preceding year's conference.
Latest News
Featured Partner
The Commission for Women serves as an advisory group to the President of the University on the status of women at Penn State, advocates for women's concerns, and recommends solutions. During the academic year, the commission holds monthly meetings that are open to all members of the University community. Consider joining us to learn about issues affecting women at Penn State and beyond and develop insight into commission goals, activities, and committees. If you find a committee of interest and wish to apply for membership, the affiliate membership application process is an encouraged first step to involvement. Since 1981, the Commission for Women has identified areas of concern for the women employees and students of Penn State. It is a forum for exchanging ideas that can translate into improved practices to support women at Penn State.
YOUR SHOPPING CART (
EMPTY
)