New and Forthcoming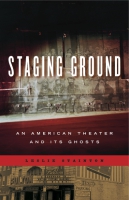 An American Theater and Its Ghosts
"Rarely does one encounter so trenchant a mix of historical detail (meticulously researched) and personal history (deeply felt). Leslie Stainton weaves the twin strands of her hometown's Fulton Theatre and her lifelong engagement with drama in ways both delicate and deft; this is one woman's story, but the story also of our long national wrangle with make-believe and truth."
Learn More »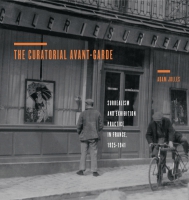 Surrealism and Exhibition Practice in France, 1925–1941
Through interdisciplinary analyses of particular exhibitions and works of art in relation to the manner in which they were displayed, Jolles addresses this public face of surrealism and directs attention to the venues, the contemporary debates those venues engendered, and the critical discourses in which they participated.
Learn More »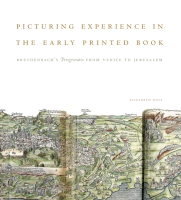 Breydenbach's Peregrinatio from Venice to Jerusalem
"Bernhard von Breydenbach's account of his pilgrimage from Venice to the Holy Land and Egypt revolutionized book publishing when it appeared in 1486. Erhard Reuwich's accompanying woodcuts include highly detailed, multiblock foldout plates. Thanks to Elizabeth Ross's beautifully written text, I feel like an armchair traveler peering over the artist's shoulder as he documents the exotic people, cities, and creatures his party encountered. Part detective, part ethnographer, and always a sensitive art historian, Ross deftly explores the book's creation, reception, and claims of authority and truthfulness. This is the best study in any language of the Peregrinatio in terram sanctam."
Learn More »
Collecting the Art of Rembrandt, Vermeer, and Hals
"This book provides answers for anyone who has ever wondered why there are so many great Dutch paintings in U.S. collections. Essays by leading curators and scholars draw on the history of art, as well as an understanding of cultural, economic, and political conditions, to illuminate the American taste for seventeenth-century Dutch painting."
Learn More »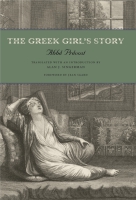 "This superb new translation by Alan J. Singerman, one of the foremost specialists on Abbé Prévost, constitutes the first scholarly edition in English of The Greek Girl's Story. This remarkable novel, an early, paradigmatic example of unreliable first-person narration, one of the greatest novels ever written on the theme of jealousy, and an outstanding example of eighteenth-century Orientalism, will appeal to a broad spectrum of readers. Singerman's introduction and notes are models of erudite scholarship and critical lucidity."
Learn More »
A History of African American Cooperative Economic Thought and Practice
"The word 'pathbreaking' should not be used casually, but this is, in fact, a pathbreaking book. There is nothing like it. Jessica Gordon Nembhard's study of Black cooperatives opens a door on a critical aspect of Black history in general and cooperative history in particular—a door very hard to open, given the challenges and difficulties with records and sources. What she has found behind the door is subjected to inspiring yet tough-minded analysis. The long trajectory of development Gordon Nembhard describes and the direction she illuminates offer profoundly important guidance as we enter an era of increasingly difficult economic and political challenges."
Learn More »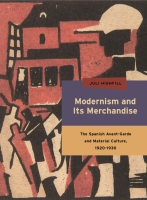 The Spanish Avant-Garde and Material Culture, 1920-1930
"This book breaks new ground by considering the Spanish avant-garde from the standpoint of material culture. By focusing on the fascination with the commodity, it shows the Spanish avant-garde to have been much more concerned with the everyday than has been previously recognized. A major contribution to scholarship."
Learn More »
Join
Sign up for e-mail notifications about new books and catalogs!
Featured Journal
Studies in American Jewish Literature is dedicated to publishing work analyzing the place, representation, and circulation of Jews and Jewishness in American literatures, and to serving as a venue for theorizing, as broadly and intensely as possible, the ways in which it makes sense to talk about identity in literature. We understand this commitment to aesthetic inquiry as uncontained by any particular methodological, ideological, categorical, or national project, and we remain open to new work that seeks to interrogate the relationships between writing, reading, genres, histories, technologies, and thinking. We hope to publish special issues at least semi-regularly.
Latest News
Featured Partner
The Commission for Women serves as an advisory group to the President of the University on the status of women at Penn State, advocates for women's concerns, and recommends solutions. During the academic year, the commission holds monthly meetings that are open to all members of the University community. Consider joining us to learn about issues affecting women at Penn State and beyond and develop insight into commission goals, activities, and committees. If you find a committee of interest and wish to apply for membership, the affiliate membership application process is an encouraged first step to involvement. Since 1981, the Commission for Women has identified areas of concern for the women employees and students of Penn State. It is a forum for exchanging ideas that can translate into improved practices to support women at Penn State.
YOUR SHOPPING CART (
EMPTY
)