Proposals
Before submitting a proposal, please be sure that we are the appropriate publisher for your work, and follow the guidelines given below. If you have any additional questions please call (814) 865-1327 or send an with the subject line "Manuscript Submission."
What to Include in Your Proposal
- An abstract or a description of your manuscript (1-2 pages)
- Length of the manuscript in words, including notes and bibliography
- Number and type (color, b/w, maps, tables, etc.) of illustrations, if any
- Date by which the manuscript will be complete
- Table of contents
- Introduction or sample chapter
- Description of the intended audience/market
- A curriculum vitae or resume

Editors prefer to receive proposals electronically but request that you first please send a brief e-mail query to the appropriate editor before sending the full proposal.
If your work is a good fit for our list, editors will request a full manuscript only after reviewing a proposal.
Acquiring Editors
, Director
Book series:
Africana Religions
Dimyonot: Jews and the Cultural Imagination
Humor in America
Penn State Studies in the History of the Book
, Editor-in-Chief
Areas: animal studies, graphic studies, interdisciplinary literary studies, and rhetoric and communication studies.
Book series:
Animalibus: Of Animals and Culture
AnthropoScene: The SLSA Book Series
Graphic Medicine
Medieval and Renaissance Literary Studies
Rhetoric and Democratic Deliberation
RSA Series in Transdisciplinary Rhetoric
, Executive Editor
Areas: art and architectural history, visual culture, history of photography, medieval and early modern studies, occultism and esoterism, Iberian and Latin American history and culture.
Book series:
Buildings, Landscapes, and Societies
Iberian Encounter and Exchange, 475-1755
Latin American Originals
Magic in History
Magic in History Sourcebooks
Refiguring Modernism
, Acquisitions Editor
Areas: Pennsylvania and mid-Atlantic history, regional studies and regional trade, religious studies.
Book series:
Inventing Christianity
Signifying (on) Scriptures
Religion Around
The Max Kade Research Institute Series: Germans beyond Europe
Keystone Books
Pietist, Moravian, and Anabaptist Studies
World Christianity
If you prefer to submit your proposal via the U.S. Postal Service or other mail carrier, please include a self-addressed stamped envelope and send to:
Penn State University Press
820 North University Drive
University Support Building 1, Suite C
University Park, PA 16802-1003
Mailing List
Subscribe to our mailing list and be notified about new titles, journals and catalogs.
Reviews and Media
Catalog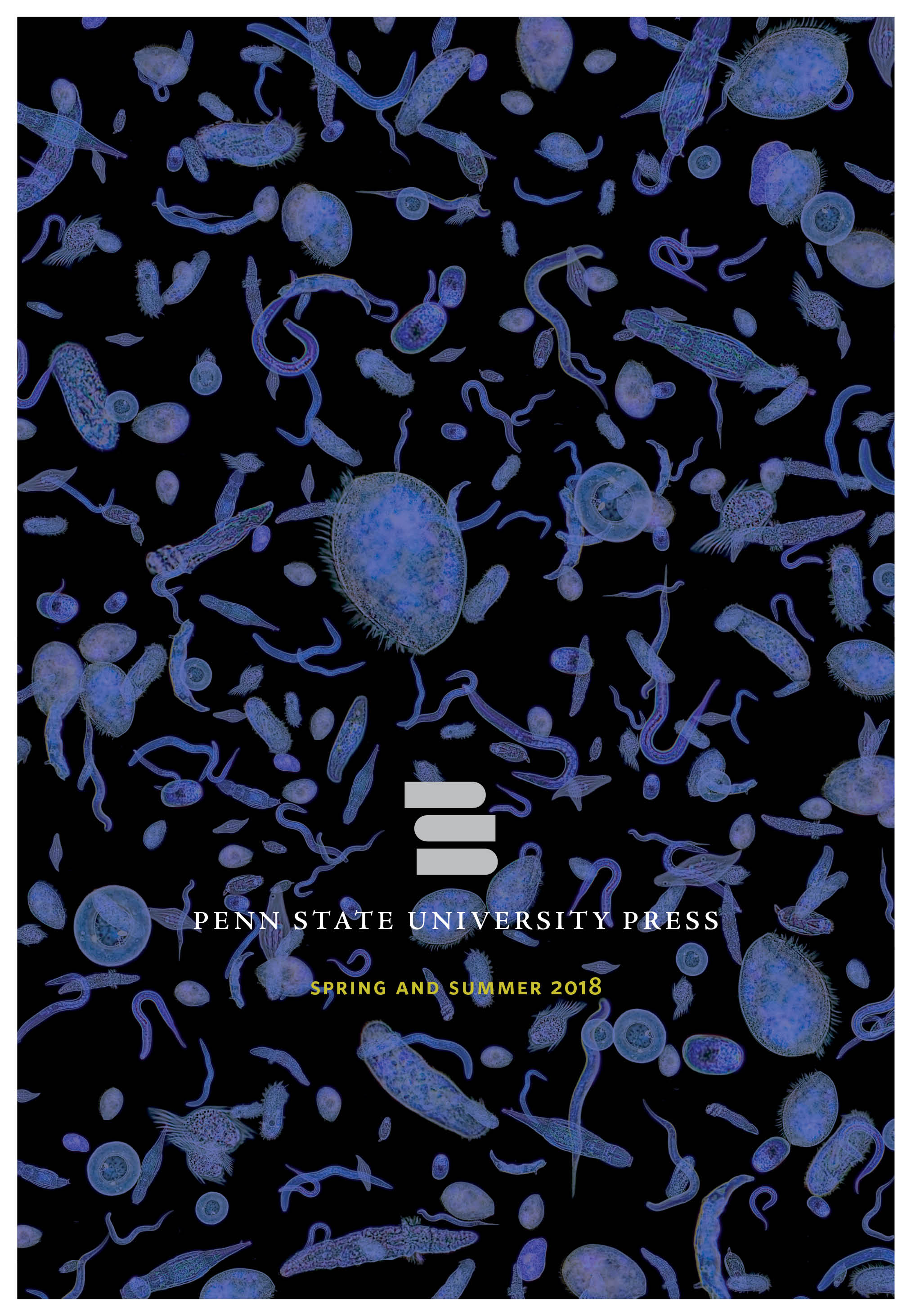 Spring/Summer 2018
Featured Partner