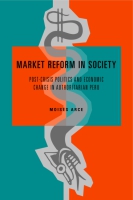 Market Reform in Society
Post-Crisis Politics and Economic Change in Authoritarian Peru
Copyright: 2005
Dimensions: 6 x 9
Page Count: 184 pages
Hardcover ISBN: 978-0-271-02542-1
Paperback ISBN: 978-0-271-02543-8
"A superb exercise in comparative political economy, Moisés Arce's book fills a void in the Latin American literature, given the paucity of book-length studies that have been published on Peru since 1980. By focusing an in-case comparison on the complicated impact of market reforms from a societal perspective, the author has very creatively wielded insights that actually bring the reform process to life. This book also contributes to the literature on research methodology, as the author has designed an analytical framework that is both compelling and parsimonious. I predict that this approach will be embraced by other students of market reform, for it offers a blend of qualitative and quantitative analysis that draws closely from the reform experience itself."
"A book to be read by Latin Americanists interested in discovering how political regimes and economic policy-making interact at a time when countries like Peru under Fujimori shifted in the direction of globalization, attempted to reform the state, but revealed the resilience of authoritarianism, elitism, and widespread corruption."
"The book is surely an important contribution to the existing literature. It highlights how standard approaches to the explanation of market reforms that ignore civil society may lead us astray. Societal organizations have the ability to fight back even the most autocratic of regimes, and in some cases, new groups may emerge to defend previously unorganized interests. For example, Arce challenges previous cross-national studies in the field of pension reform that treated business interests as merely passive and argues that instead such interests were decisive in the way the policy was actually implemented in Peru. . . . The book also shows that second-generation reforms may have been more permeable to lobbying and bargaining than previously assumed. Because of their wide-ranging ramifications, they affected more people than first-generation reforms like privatizations of manufacturing or service companies or trade liberalization. Another issue that is implicit in Arce's argument is that second-generation reforms took place at a time when Fujimori was seeking reelection, thus making him more prone to compromise to societal vested interests, which were ignored during the orthodox period of the stabilization (1990–1992). In short, Arce succeeds is demonstrating that civil society matters and, depending on the policy, it may matter a lot. . . . In all, Arce's book constitutes one of the best analyses of market reforms during the Fujimori era, and will likely be a point of reference for future works on the political economy of Peru."
"Overall, this book makes an important contribution towards our understanding of the policy-making processes of the Fujimori government, an area that has been significantly understudied. Arce offers a good sense of the 'winners' of Fujimori's neoliberalism and how they effectively seized the initiative to transform state-society relations. Moreover, by reminding us of the importance of analyzing the societal redistribution of power that takes place as a result of neoliberalism, the book represents an important first step in assessing the legacy of the economic reforms of the 1990s."
"[The] level of research is impressive and the story is well and convincingly told. This is a useful addition to any bibliography on market reforms in Latin America and a significant contribution to our understanding of the political economy of Peru."
Going beyond the usual state-centric approach to the study of the politics of neoliberal reform, Moisés Arce emphasizes the importance of understanding the interaction between state reformers and collective actors in society. In Market Reform in Society he helpfully focuses our attention on how various societal groups are affected by different types of reform and how their responses in turn affect the state's subsequent pursuit of reform.
As a country characterized by strong state autonomy and widespread disintegration of civil society and representative institutions during the 1990s when Alberto Fujimori was president, Peru serves as an excellent case for examining how collective actors can succeed in influencing the reform process. Arce compares reforms in three areas: taxation, pension privatization, and social-sector programs in poverty alleviation and health decentralization. Differences in the concentration or dispersion of costs and benefits, he shows, affected incentives for groups to form and engage in collective action for supporting, opposing, or modifying the reforms.
Contents
List of Figures and Tables
Preface
Acknowledgments
List of Abbreviations
1. Rethinking the Consequences of Neoliberal Policy Reform
2. Fujimori as Market Maker
3. The Battle for Taxes
4. The Privatization of Pensions
5. Social-sector Reforms
6. Post-Neoliberalism Politics
Bibliography
Index
Other Ways to Acquire
Buy from Amazon.com

Buy from an Independent Bookstore
Buy from Powell's Books
Buy from Barnes and Noble.com
Find in a Library
Get the
Google Play Edition
Join
Sign up for e-mail notifications about new books and catalogs!
Related Subjects
Also of Interest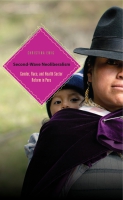 Gender, Race, and Health Sector Reform in Peru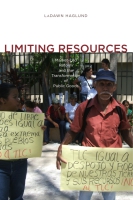 Market-Led Reform and the Transformation of Public Goods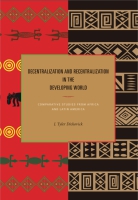 Comparative Studies from Africa and Latin America