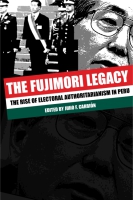 The Fujimori Legacy
The Rise of Electoral Authoritarianism in Peru
Copyright: 2006
Dimensions: 6 x 9
Page Count: 376 pages
Hardcover ISBN: 978-0-271-02747-0
Paperback ISBN: 978-0-271-02748-7
"The Fujimori Legacy brings together a collection of insightful essays, which collectively document the steady rise of autocratic rule in Peru following the 1992 autogolpe and the ineffectiveness of oppositional actors and institutions in neutralizing this transition. By discussing the role of public opinion, the absence of political parties, state reform, military backing, corruption, and media collusion, among other things, the book sheds new light on the complex and contradictory dynamics of Fujimorismo. This book makes an important contribution to the scholarly understanding of authoritarianism in an era of widespread democratization."
"The launch of the electoral campaign and the arrival of Peru's ex-president Alberto Fujimori to neighboring Chile offers us the opportunity to reflect on the legacy of Fujimori's 10-year administration. This is precisely the title of a book about to be published in the United States: The Fujimori Legacy (The Pennsylvania State University Press), an exhaustive and entertaining analysis of the Fujimori years that focuses as much on the economic and political aspects of his presidency as the sociological and cultural. The thirteen authors, all from universities in the United State and Canada, know Peru well and have ample experience, primarily academic, with our country.

"On the political side, the analysts—headed by Professor Julio Carrión—explain how the crises of the 1980s created the conditions that ultimately enabled an outsider such as Fujimori to become a viable candidate. As the crisis dissipated, thanks to the government's successes with regards to the economy and security, it became more difficult to maintain the neo-populism that had carried Fujimori to his original victory. To satisfy his electoral aspirations, Fujimori had to depend more and more on manipulating Congress, the media, and opinion drivers. The authors show clearly that such manipulation brought about the 1992 self-coup and that they required a growing dependency on Vladimiro Montesinos's services.

"In the present day, at a time when the majority of Latin Americans doubt the virtues of democracy, it is necessary to reflect on which is better: open democracy, with its political noise, its at times irresponsible legislatures, and its often rabid media; or authoritarianism disguised as democracy, but with a higher grade of manipulation and corruption? I have never doubted which I prefer, but to convince our citizens it is imperative that we give them a better sense of order and an improved economy.

"On the political side, there is no doubt that the reforms of the first half of the 1990s changed the economic perspectives of Peru, which experienced commercial liberalization, economic deregulation, simplification of the tax structure, privatization of the biggest mines and of the telephone and electricity companies, and the establishment of a private pension system. However, at the same time, the authors of the chapters on the economy and the labor force (John Sheahan, Catherine Conaghan, and Carol Wise) reveal the excesses of this progress: politicization of the tax administration, erratic growth (certainly in comparison with what is happening now), and vulnerability of the economy and the budget to fluctuations in the world economy since 1997–98. Peru is at a point of inflection after the democratic restructuring [?] that began at the end of 2000. President Toledo has paid the cost of this restructuring: he has had to observe (veto) [???] almost 300 laws of populist nature and has had to suffer an acute negativism in the polls and the media. Despite all of this, Peru has experienced economic growth without sacrificing fiscal discipline; exports have more than doubled; and an important infrastructure program has been initiated.

"We now have the opportunity to head towards a more tranquil period. The restructuring is over. With good management, our economy should continue to improve. Will we be able to take advantage of the opportunity, avoiding the ups and downs of the past?"
President Alberto Fujimori's sudden resignation in November 2000 brought an end to a highly controversial period in Peruvian history. His meteoric rise to power in 1990 fueled by widespread popular support, followed by his decision to dissolve Congress and rule by decree in 1992, has made his regime a focus of special attention by scholars trying to understand this complex and contradictory presidency.
This book offers a comprehensive assessment of Fujimori's regime in the context of Latin America's struggle to consolidate democracy after years of authoritarian rule. Setting the regime conceptually in a discussion of alternative forms of government—delegative democracy, neopopulism, and electoral authoritarianism—the essays study it from two different perspectives: external (in its relations with political parties, Lima's mayors, public opinion, women, the U.S. government) and internal (examining economic policies as determined by governing coalitions, networks of corruption, and Fujimori's unsavory relationship with his security advisor Vladimiro Montesinos). Overall, The Fujimori Legacy helps illuminate the persistent obstacles that Latin American countries face in establishing democracy.
In addition to the editor, contributors are Robert Barr, Maxwell Cameron, Catherine Conaghan, Henry Dietz, Philip Mauceri, Cynthia McClintock, David Scott Palmer, Kenneth Roberts, Gregory Schmidt, John Sheahan, Kurt Weyland, and Carol Wise.
Contents
Acknowledgments
List of Abbreviations
Introduction
Julio F. Carrión
1. The Rise and Decline of Fujimori's Neopopulist Leadership
Kurt Weyland
2. An Authoritarian Presidency: How and Why Did Presidential Power Run Amok in Fujimori's Peru?
Philip Mauceri
3. Fujimori and the Mayors of Lima, 1990–2001: The Impact and Legacy of Neopopulist Rule
Robert R. Barr and Henry Dietz
4. Do Parties Matter? Lessons from the Fujimori Experience
Kenneth M. Roberts
5. The Immoral Economy of Fujimorismo
Catherine M. Conaghan
6. Public Opinion, Market Reforms, and Democracy in Fujimori's Peru
Julio F. Carrión
7. All the President's Women: Fujimori and Gender Equity in Peruvian Politics
Gregory D. Schmidt
8. Redirection of Peruvian Economic Strategy in the 1990s: Gains, Losses, and Clues for the Future
John Sheahan
9. Against the Odds: The Paradoxes of Peru's Economic Recovery in the 1990s
Carol Wise
10. The Often Surprising Outcomes of Asymmetry in International Affairs: United States–Peru Relations in the 1990s
David Scott Palmer
11. Electoral Authoritarian Versus Partially Democratic Regimes: The Case of the Fujimori Government and the 2000 Elections
Cynthia McClintock
12. Endogenous Regime Breakdown: The Vladivideo and the Fall of Peru's Fujimori
Maxwell A. Cameron
Conclusion: The Rise and Fall of Electoral Authoritarianism in Peru
Julio F. Carrión
Bibliography
Appendix. Peru, 1990–2000: A Basic Chronology
Contributors
Index
Other Ways to Acquire
Buy from Amazon.com

Buy from an Independent Bookstore
Buy from Powell's Books
Buy from Barnes and Noble.com
Find in a Library
Get the
Kindle Edition
Join
Sign up for e-mail notifications about new books and catalogs!
Related Subjects
Also of Interest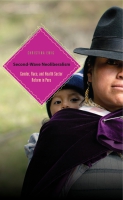 Gender, Race, and Health Sector Reform in Peru