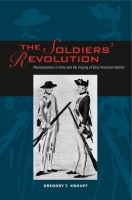 The Soldiers' Revolution
Pennsylvanians in Arms and the Forging of Early American Identity
Copyright: 2004
Dimensions: 6 x 9
Page Count: 336 pages
Illustrations: 1 illustration/1 map
Hardcover ISBN: 978-0-271-02335-9
Paperback ISBN: 978-0-271-05849-8
"The Soldiers' Revolution makes a signal contribution to our understanding of why ordinary Americans fought in the Revolution. By placing the defense of local communities at the center of American nationalism, Knouff makes us rethink both the importance of local life and the meaning of nationhood in the Revolutionary and early national eras. By making race and gender an essential part of popular nationalism, he casts a brilliant light on the complexity of the Revolutionary experience."
"The Soldiers' Revolution is well researched and strongly based on pension records and Loyalist claims. This gives the work a personal feel as readers see the first-hand accounts of numerous participants on both sides. The author also includes a thoughtful essay on the merits and limitations of these sources. While the book is generally well written and logically organized, at times Knouff lapses into jargon with his discussions of 'hegemonic culture' and 'otherness.' Still this work offers insights into how people from different races responded to the Revolutionary War in Pennsylvania, and it helps explain why they fought."
"This is an intricate and passionately argued book that compels scholars critically to assess the Revolution and the theoretical framework that informs The Soldiers' Revolution."
"This is a thought-provoking contribution to the complex debate about racial and ethnic lumping and splitting in American history."
What did the American Revolution mean to the ordinary soldiers who fought in it? Were they inspired by high-minded ideals of liberty and democracy, or were they seeking the material and practical rewards—bounties, land, and political advancement—that victory might bring them? We know much about the philosophical positions expressed by America's Founding Fathers, but the common people did not necessarily share the Founders' ideas. The Soldiers' Revolution looks to those who took up arms in Pennsylvania to reveal the rich tapestry of local interests that led a nation to war.
Many rank-and-file Revolutionaries left behind records of their experiences—everything from letters and journals to pension applications and loyalist claims. These records bring to light the soldiers' widely ranging ideas and opinions about the war, about themselves, about the enemy, and about the American nation. In Pennsylvania enlisted men defined their communities through various local interests. This general localism was, ironically, one of the few shared popular Revolutionary ideals. Moreover, the experience of military violence was critical in defining broader ideologies of citizenship that contributed to ideas of an emerging American identity—an identity that privileged white men above Indians, African Americans, and women. "Tories," meanwhile, were forced to shed their local perspectives and embrace other ideas in keeping with imperial interests.
The Soldiers' Revolution offers us a rare glimpse into the everyday world of the American Revolution. We see how the common experience of war drew soldiers together as they began the long process of forging an identity for a fledgling nation.
Contents
Acknowledgments
Abbreviations
Introduction
1. Conflict and Community on the Eve of Revolution
2. Why They Fought
3. Identity and the Military Community
4. The Meaning of the War Against the British
5. Race and Violence on the Frontier
6. Civil War and the Contest for Community
7. The Memory of the American Revolution
Conclusion
Essay on Sources and Methodology
Index
Other Ways to Acquire
Buy from Amazon.com

Buy from an Independent Bookstore
Buy from Powell's Books
Buy from Barnes and Noble.com
Find in a Library
Get the
Google Play Edition
Join
Sign up for e-mail notifications about new books and catalogs!
Related Subjects
Also of Interest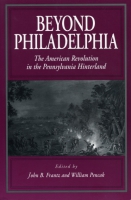 The American Revolution in the Pennsylvania Hinterland