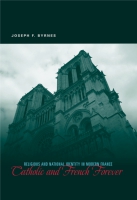 Catholic and French Forever
Religious and National Identity in Modern France
Copyright: 2005
Dimensions: 6 x 9
Page Count: 304 pages
Illustrations: 13 illustrations
Hardcover ISBN: 978-0-271-02704-3
Paperback ISBN: 978-0-271-05863-4
"Few contemporary authors command the time-transcendent wisdom that enables Byrnes to place in perspective the rich detail provided by years of historical research. Couple that learning with an elegant prose style and one has not only an informative piece of scholarship but a delightful book."
"This attractive mélange of the personal and the professional has led Byrnes to produce an uncommonly good book."
It is often said that there are two Frances—Catholic and secular. This notion dates back to the 1790s, when the revolutionary government sought to divorce Catholic Christianity from national life. While Napoleon formally reconciled his regime to France's millions of Catholics, church-state relations have remained a source of conflict and debate throughout the nineteenth and twentieth centuries.
In Catholic and French Forever Joseph Byrnes recounts the fights and reconciliations between French citizens who found Catholicism integral to their traditional French identity and those who found the continued presence of Catholicism an obstacle to both happiness and progress. He does so through stories of priests, legislators, intellectuals, and pilgrims whose experiences manifest the problem of being both Catholic and French in modern France.
Byrnes finds that loyalties to the French nation and Catholicism became so incompatible in the revolutionary era that Catholic believers responded defensively across the nineteenth century, politicizing both religious pilgrimage and the languages of religious instruction. He shows that a détente emerged in the first decades of the twentieth century with the respect given to priests in arms during World War I and to the work of religious art historian Émile Mâle. This détente has lasted, precariously and with interruption, up to the present day.
Contents
Preface
Acknowledgments
Introduction
1. Catholic and French Forever
2. Between Church and Nation
3. National Ideals and Their Failure
4. Religious and Secular Extremes
5. Piety Against Politics
6. Local Languages for the Defense of Religion
7. The Limits of Personal Reconciliation
8. Reconciliation of Cultures in the Third Republic
9. Between the Wars, Vichy, and the New Republics
10. The Nation Conundrum
Epilogue
Appendix
Notes
Further Reading
Index
Other Ways to Acquire
Buy from Amazon.com

Buy from an Independent Bookstore
Buy from Powell's Books
Buy from Barnes and Noble.com
Find in a Library
Get the
Google Play Edition
Join
Sign up for e-mail notifications about new books and catalogs!
Related Subjects
Also of Interest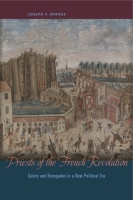 Saints and Renegades in a New Political Era