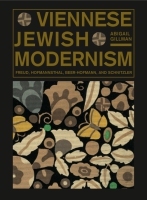 Viennese Jewish Modernism
Freud, Hofmannsthal, Beer-Hofmann, and Schnitzler
Copyright: 2009
Dimensions: 7 x 9.5
Page Count: 240 pages
Illustrations: 22 illustrations
Paperback ISBN: 978-0-271-03409-6
Series Name: Refiguring Modernism
"Gillman's book is as rich and paradoxical as Jewish assimilation itself, for the author is at once telling a particularly Jewish and a larger European story of aesthetic, cultural, and sometimes even political engagement with tradition."
"Argued with verve and originality, this book calls for a 'more inclusive understanding of the place of Jewish writing' in the modernist tradition. Illustrations and notes, including the German originals of the passages cited, add to the book's appeal."
"Gillman has provided a pathbreaking work that consolidates the insights of recent secondary literature on Jewish experience in the fin-de-siècle and establishes 'Jewish' modernism. Her book will be read with interest by scholars of literature, modernism, Jewish studies, and cultural theory."
"Viennese Jewish Modernism is a major accomplishment and provides a wealth of new ideas and information."
"Viennese Jewish Modernism productively engages German Studies, literary theory, and (Viennese) Judaica on several sophisticated levels. Further, it serves both as a contribution to reappraisals of fin de siècle Modernism and a useful interpretive companion to less familiar or critically ignored works by the authors listed in its title."
"[Gillman] has created a fine de siècle for our own time, a reinterpretive historical hologram like that of the writers she discusses."
In Viennese Jewish Modernism, Abigail Gillman challenges the conventional understanding of modernism as simply a break from tradition. Until recently, the study of Jewish modernism has centered on questions of Jewish and non-Jewish identity, generally ignoring the role Judaism played in the formulation of European modernism as a whole. By focusing on the works of major Viennese authors and thinkers—Freud, Hofmannsthal, Beer-Hofmann, and Schnitzler—both within and outside the contexts of Jewish identity, Abigail Gillman provides a profound new perspective on modernism.
Viennese Jewish Modernism draws together three central turn-of-the-century cultural phenomena: the breakdown of traditional modes of transmitting the past to the present; the unprecedented Jewish contribution to Viennese culture as a whole; and the development of a specifically Jewish modernism in Europe. Through her consideration of the larger questions of memorialism and memory, the construction of history and identity, and the nature of modernism, Gillman demonstrates that modernism is powerfully drawn to the past and actively engaged with tradition.
Contents
List of Illustrations
Acknowledgments
Introduction: The Origins of Viennese Jewish Modernism
Part 1: Genres of Memory
1. Freud's Modernism in A Childhood Memory of Leonardo da Vinci (1910), "The Moses of Michelangelo" (1914), and Moses and Monotheism (1938)
2. Hofmannsthal's Jewish Pantomime: Der Schüler (The Student, 1901)
Part 2: Hybrid Plots, Virtual Jews
3. How a Viennese Modernist Becomes a Jew: Beer-Hofmann's Der Tod Georgs (The Death of Georg, 1900)
4. Anatomies of Failure: Jewish Tragicomedy in Schnitzler's Der Weg ins Freie (The Road into the Open, 1908) and Professor Bernhardi (1912)
Part 3: Performing the Hebrew Bible
5. Mythic Memory Theater and the Problem of Jewish Orientalism in Hofmannsthal's Ballet Josephslegende (Legend of Joseph, 1912)
6. The Forgotten Modernism of Biblical Drama: Beer-Hofmann's Die Historie von König David (The History of King David, 1918–33)
Conclusion
Notes
Bibliography
Index
Other Ways to Acquire
Buy from Amazon.com

Buy from an Independent Bookstore
Buy from Powell's Books
Buy from Barnes and Noble.com
Find in a Library
Get the
Google Play Edition
Join
Sign up for e-mail notifications about new books and catalogs!
Related Subjects
Also of Interest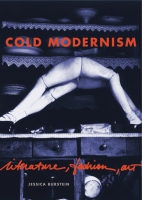 Literature, Fashion, Art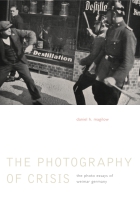 The Photo Essays of Weimar Germany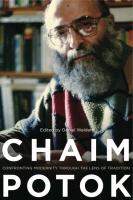 Confronting Modernity Through the Lens of Tradition