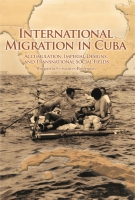 International Migration in Cuba
Accumulation, Imperial Designs, and Transnational Social Fields
Copyright: 2009
Dimensions: 6 x 9
Page Count: 344 pages
Hardcover ISBN: 978-0-271-03538-3
Paperback ISBN: 978-0-271-03539-0
Paperback Edition: $30.95
"International Migration in Cuba uses Cuban history as an analytical base and Fernand Braudel's concept of longue durée as an analytical framework to demonstrate that migration is more often than not the product of the designs and actions of the worldwide system of dependency spawned by global capitalism as it promotes and sustains deep-rooted social pathologies and human despair on a global scale. It is a welcome addition to research on colonialism, imperialism, globalization, and transnational migration. A must-read for all who are interested in the field of global studies."
"A pathbreaking work that will become foundational for migration studies as well as Cuban and American studies, International Migration in Cuba brings to bear the knowledge of Caribbeanists that local history is global and that migration is central to this dynamic. The book stands apart from and above most of the scholarship on Cuban migration. In a narrative that is sweeping yet precise, Margarita Cervantes-Rodríguez places Cuba within the historical forces that shaped Spain, the United States, and the Cuban diaspora. By applying and developing the concept of transnational social fields, Cervantes-Rodríguez highlights how people on the move have shaped, and been shaped by, capital accumulation, class differentiation, racialization, social movements, and ideological struggle."
"Margarita Cervantes-Rodríguez's work represents an ambitious intellectual project: to draw together, in a single volume, the various periods, groups, and locations of immigrants in Cuba and its emigrants to the United States, Spain, and other countries. Its main contribution is to integrate a widely disparate literature in several languages and on a broad range of topics. Cervantes-Rodríguez substantially advances current debates about the multiple links among migration, transnationalism, capitalism, and globalization."
"Cervantes-Rodríguez recounts this compelling human drama with the passion and sweep of neo-Marxian world-historical analysis and her own memories as the granddaughter of Spanish immigrants to Cuba who fled the country because of Fidel Castro's repression of immigrant entrepreneurship."
"[Margarita Cervantes-Rodríguez] makes a compelling argument that the 1959 Cuban revolution has obscured the importance of global capitalism's role in shaping migration to and from Cuba before and after the revolution."
Since the arrival of the Spanish conquerors at the beginning of the colonial period, Cuba has been hugely influenced by international migration. Between 1791 and 1810, for instance, many French people migrated to Cuba in the wake of the purchase of Louisiana by the United States and turmoil in Saint-Domingue. Between 1847 and 1874, Cuba was the main recipient of Chinese indentured laborers in Latin America. During the nineteenth century as a whole, more Spanish people migrated to Cuba than anywhere else in the Americas, and hundreds of thousands of slaves were taken to the island. The first decades of the twentieth century saw large numbers of immigrants and temporary workers from various societies arrive in Cuba. And since the revolution of 1959, a continuous outflow of Cubans toward many countries has taken place—with lasting consequences.
In this book, the most comprehensive study of international migration in Cuba ever undertaken, Margarita Cervantes-Rodríguez aims to elucidate the forces that have shaped international migration and the involvement of the migrants in transnational social fields since the beginning of the colonial period. Drawing on Fernand Braudel's concept of longue durée, transnational studies, perspectives on power, and other theoretical frameworks, the author places her analysis in a much wider historical and theoretical perspective than has previously been applied to the study of international migration in Cuba, making this a work of substantial interest to social scientists as well as historians.
Contents
List of Figures and Tables
Foreword by Alejandro Portes
Preface
Acknowledgments
Introduction
1. The Theoretical Framework
2. Accumulation, Colonialism, Modernity, and Imperial Rivalry
3. Migration and Other Transnational Processes in the Colonial-Postcolonial Transition
4. Migration Within the U.S. Sphere of Influence
5. Cuba's Cold War Revolution and Migration
6. Transnational Social Fields Between Cuba and the United States at the Beginning of the Twenty-First Century
Conclusion
Appendix A Sample of Enterprises with Strong Links to Spanish Migrants in the Americas
Appendix B Chronology of Major Events, Agreements, Laws, and Regulations Affecting Cuban Migration to the United States, 1959–2009
References
Index
Other Ways to Acquire
Buy from Amazon.com

Buy from an Independent Bookstore
Buy from Powell's Books
Buy from Barnes and Noble.com
Find in a Library
Get the
Kobo Edition
Get the
Kindle Edition
Get the
iBook Edition
Join
Sign up for e-mail notifications about new books and catalogs!
Related Subjects
Also of Interest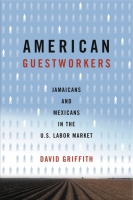 Jamaicans and Mexicans in the U.S. Labor Market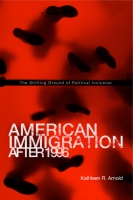 The Shifting Ground of Political Inclusion
This book is a part of the Association of American University Presses'
Books for Understanding: Cuba
book list, created to help all of us better understand the world we live in.
Knowledge, Not just information