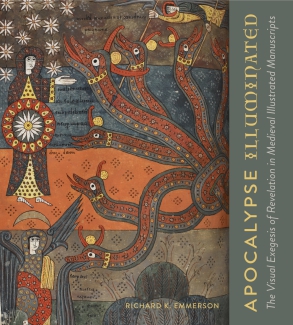 Apocalypse Illuminated
The Visual Exegesis of Revelation in Medieval Illustrated Manuscripts
Richard K. Emmerson
BUY
Apocalypse Illuminated
The Visual Exegesis of Revelation in Medieval Illustrated Manuscripts
Richard K. Emmerson
"Just as Virgil led Dante through the underworld, so too Richard Emmerson guides his readers through the visionary landscape of medieval Apocalypse illustration from its early medieval origins right through to the Reformation. One could ask for no better guide. The culmination of a career dedicated to the expert examination of the Book of Revelation and its immeasurable impact on medieval culture, Emmerson's book provides a confident overview peppered with penetrating insights."
Media

Description

Reviews

Bio

Subjects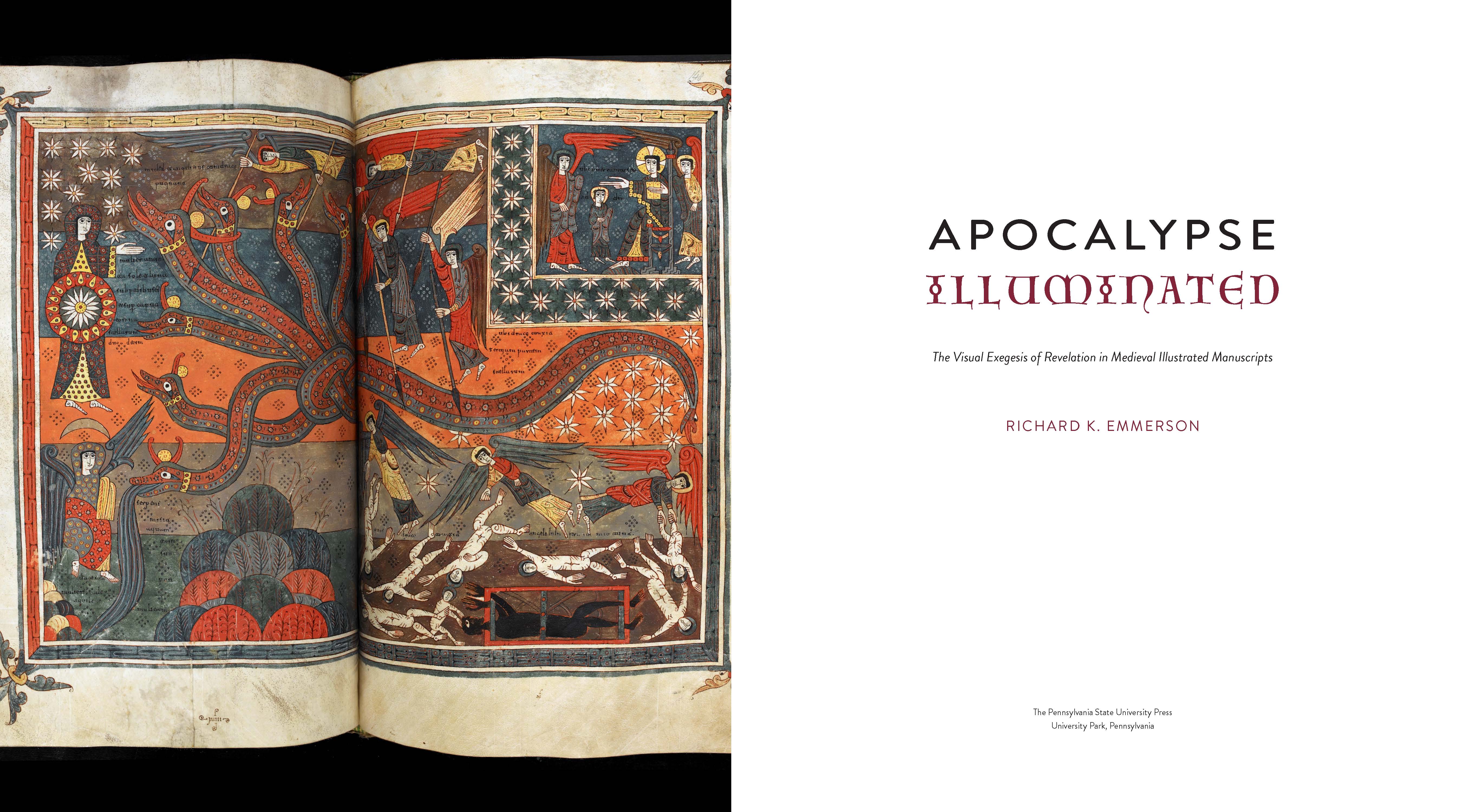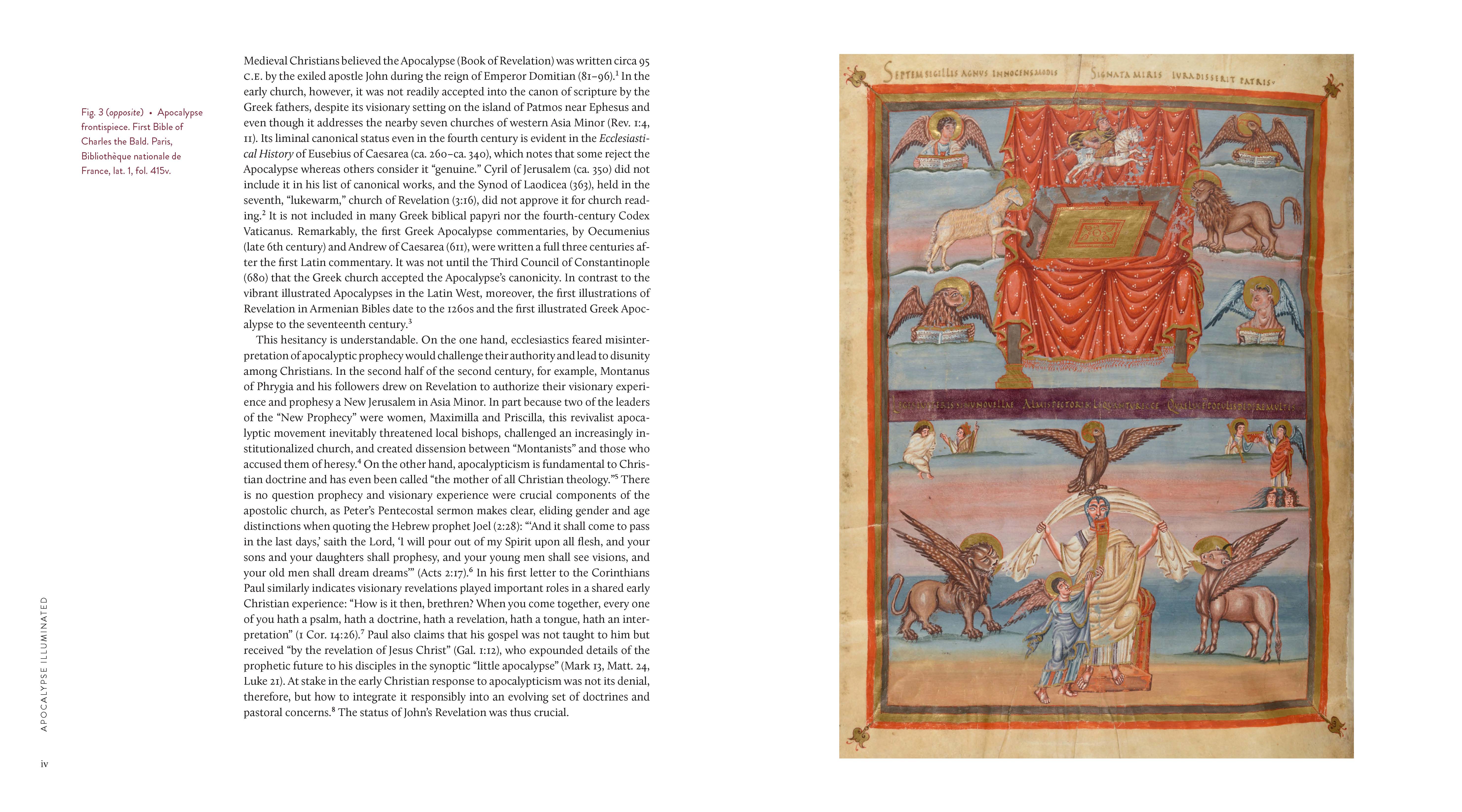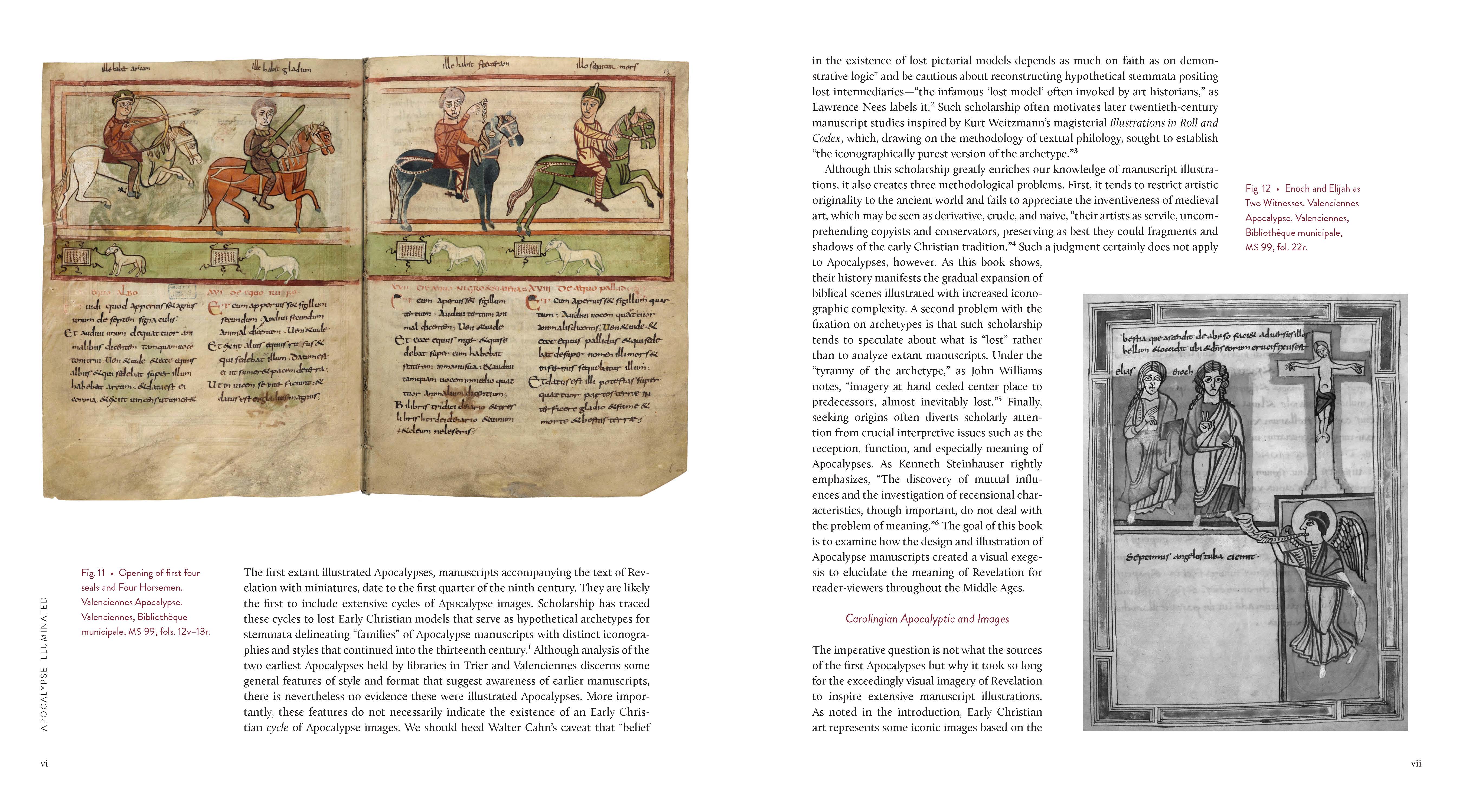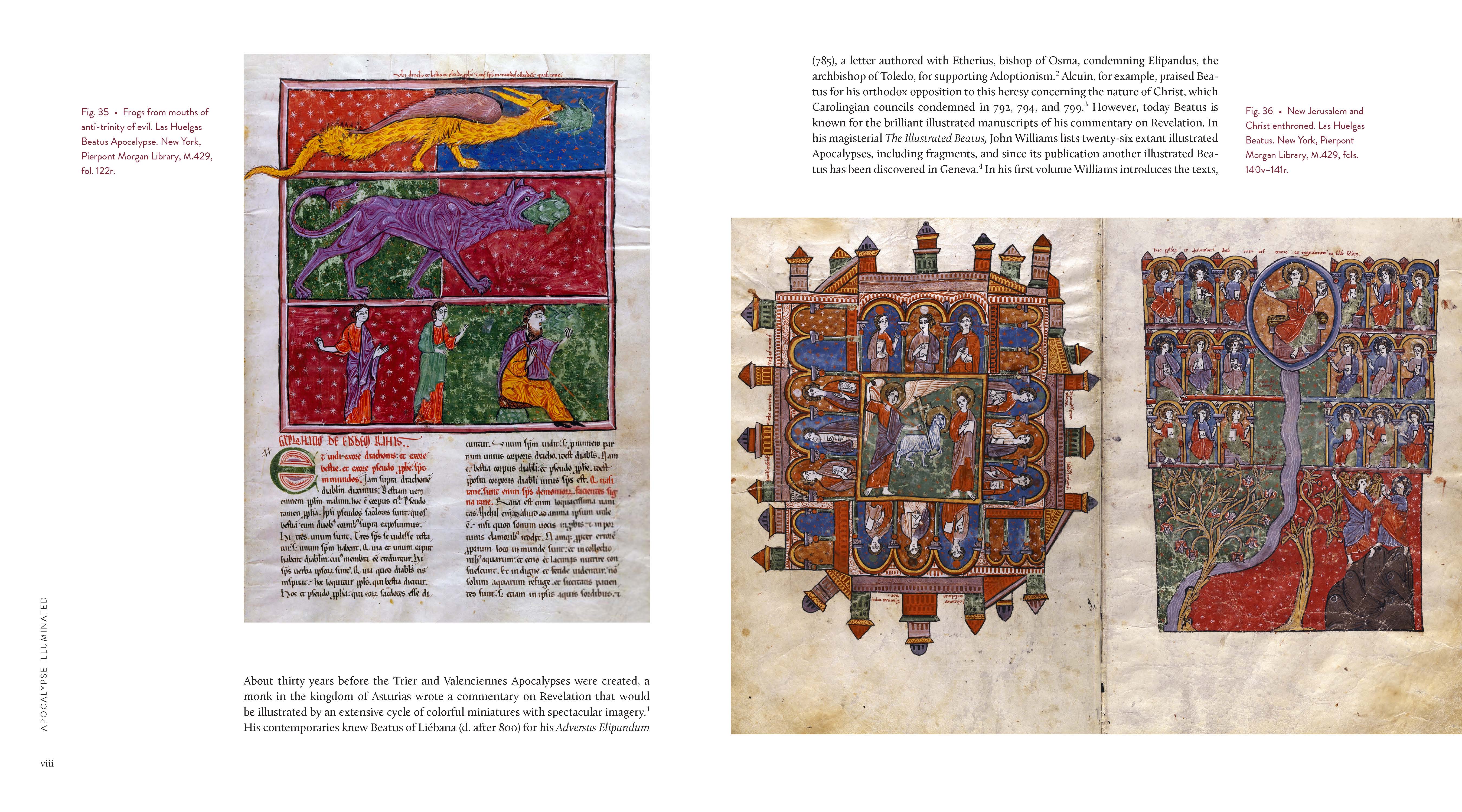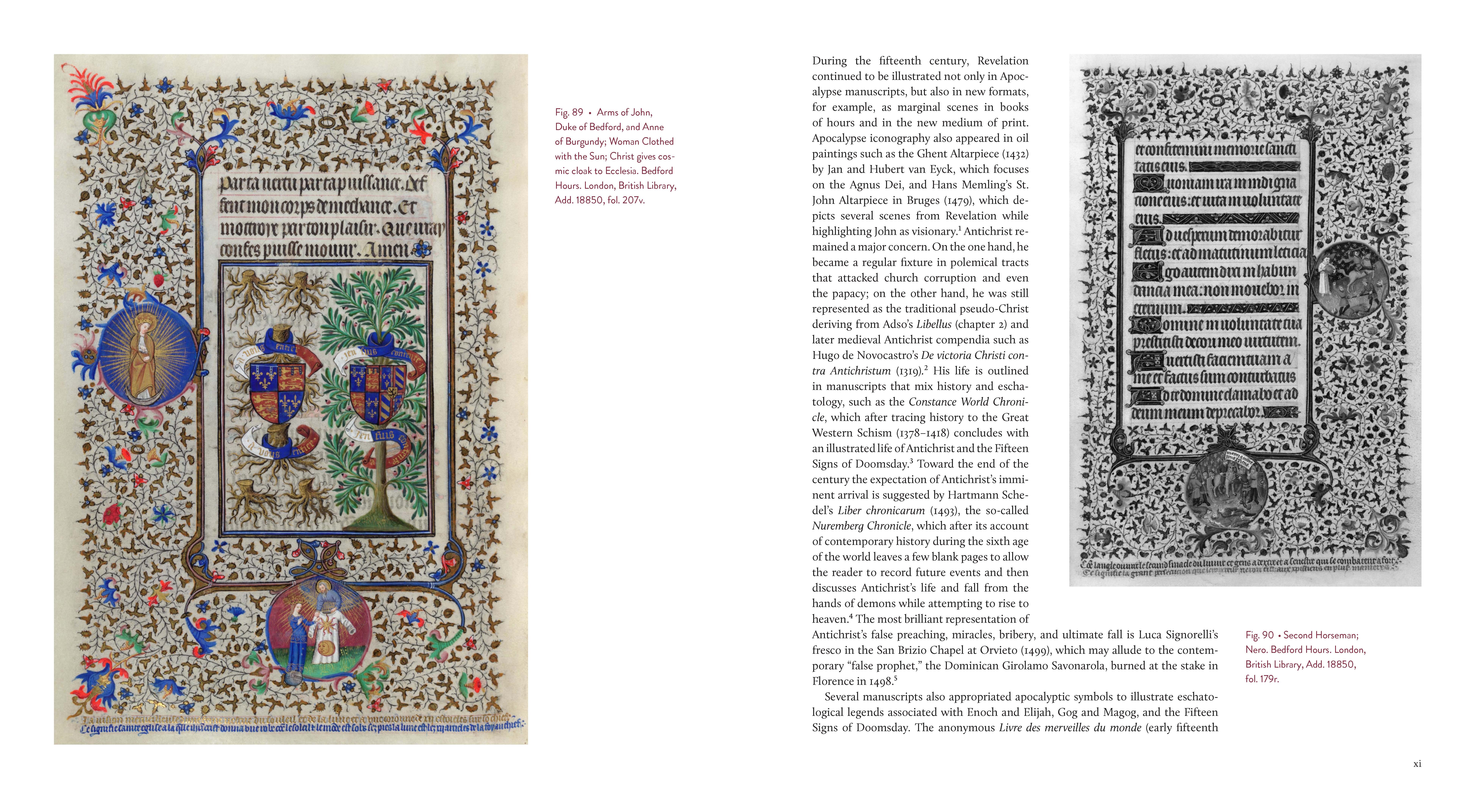 With its rich symbolism, complex narrative, and stunning imagery, the Apocalypse, or Revelation of John, is arguably the most memorable book in the Christian Bible. In
Apocalypse Illuminated
, Richard Emmerson explores how this striking visionary text is represented across seven centuries of medieval illustrations.
Focusing on twenty-five of the most renowned illustrated Apocalypse manuscripts, from the earliest extant Carolingian ones produced in the ninth century to the deluxe Apocalypse made for the dukes of Savoy and completed in 1490, Emmerson examines not only how they illustrate the biblical text, but also how they interpret it for specific and increasingly diverse audiences. He discusses what this imagery shows us about expectations for the Apocalypse as the year 1000 approached, its relationship to Spanish monasticism on the Christian-Muslim frontier and to thirteenth-century Joachimist prophetic beliefs, and the polemical reinterpretations of Revelation that arose at the end of the Middle Ages. The resulting study includes historical and stylistic comparisons, highlights innovative features, and traces iconographic continuities over time, including the recurring apocalyptic patterns, events, figures, and motifs that characterize Apocalypse illustrations throughout the Middle Ages.
Gorgeously illustrated and written in lively and accessible prose, this is a masterful analysis of over seven hundred years of Apocalypse manuscripts by one of the most preeminent scholars of medieval apocalypticism.
"Just as Virgil led Dante through the underworld, so too Richard Emmerson guides his readers through the visionary landscape of medieval Apocalypse illustration from its early medieval origins right through to the Reformation. One could ask for no better guide. The culmination of a career dedicated to the expert examination of the Book of Revelation and its immeasurable impact on medieval culture, Emmerson's book provides a confident overview peppered with penetrating insights."
"A tour de force of scholarship that brings together manuscript studies, art history, literary studies, and the history of apocalyptic theology in a compelling and readable summary of the history of medieval illustrations of the Book of Revelation. This is a paradigmatic example of the interdisciplinary approach that is so often praised and so seldom really practiced."
"This splendid study, the product of a lifetime of novel research, refocuses the discourse on historical apocalypticism. Richard Emmerson demonstrates that medieval illustration of this most visual and sensorial of biblical texts was an exegetical act. Rather than a product of passing, prognostic impulses, the illuminated Book of Revelation is located at the center of medieval epistemology. The result is a work as rich and compelling as the subject it explores."
Richard K. Emmerson is Visiting Distinguished Professor of Art History at Florida State University and Dean Emeritus of Liberal Arts, Manhattan College. He is the author of Antichrist in the Middle Ages: A Study of Medieval Apocalypticism, Art, and Literature, coauthor of The Apocalyptic Imagination in Medieval Literature, and coeditor of The Apocalypse in the Middle Ages.
Mailing List
Subscribe to our mailing list and be notified about new titles, journals and catalogs.