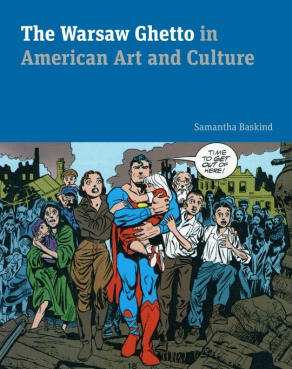 The Warsaw Ghetto in American Art and Culture
Samantha Baskind
BUY
The Warsaw Ghetto in American Art and Culture
Samantha Baskind
"This vivid approach to an important event will be appreciated by students and scholars of the Holocaust as well as general readers."
Media

Description

Reviews

Bio

Table of Contents

Sample Chapters

Subjects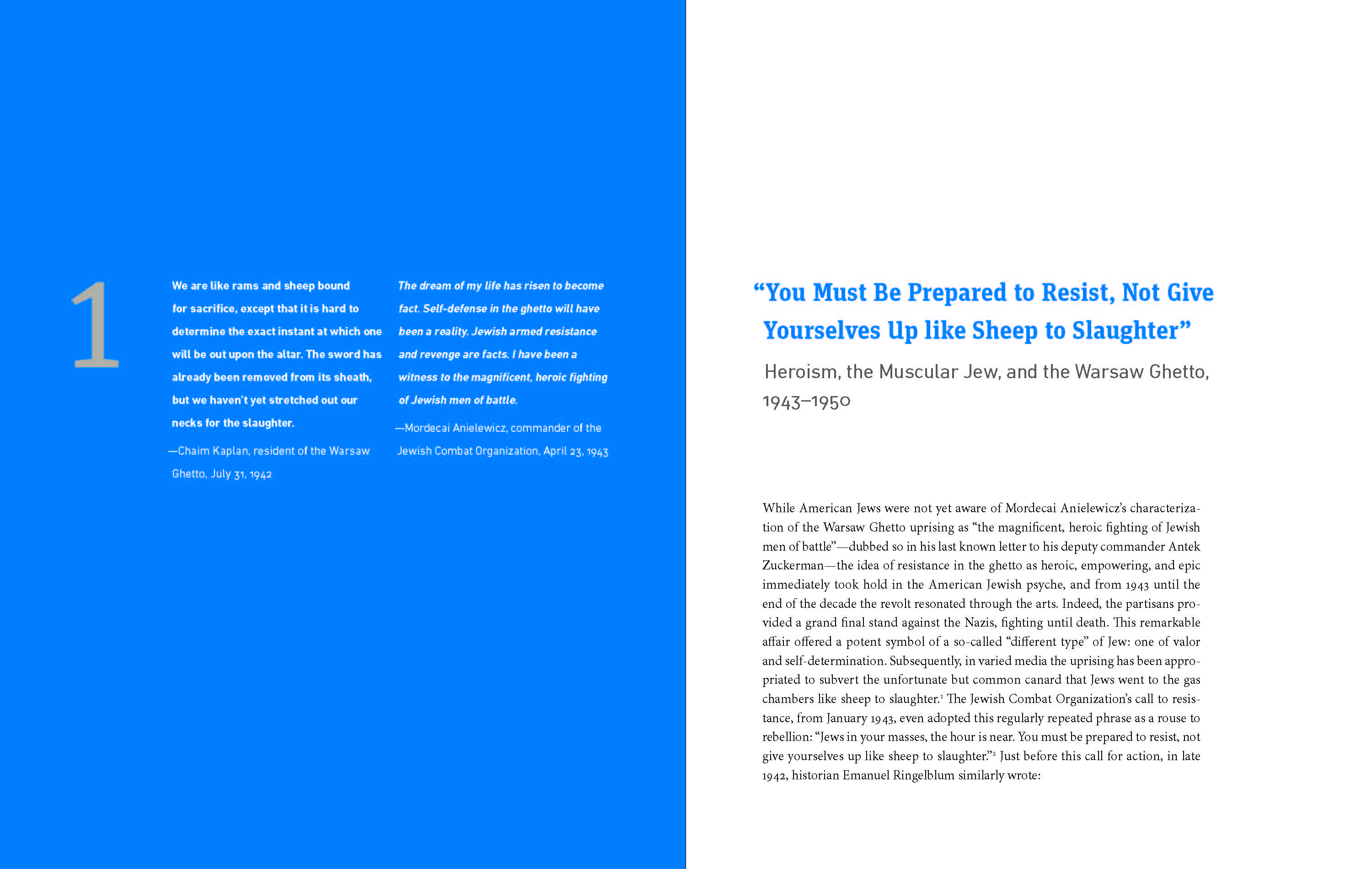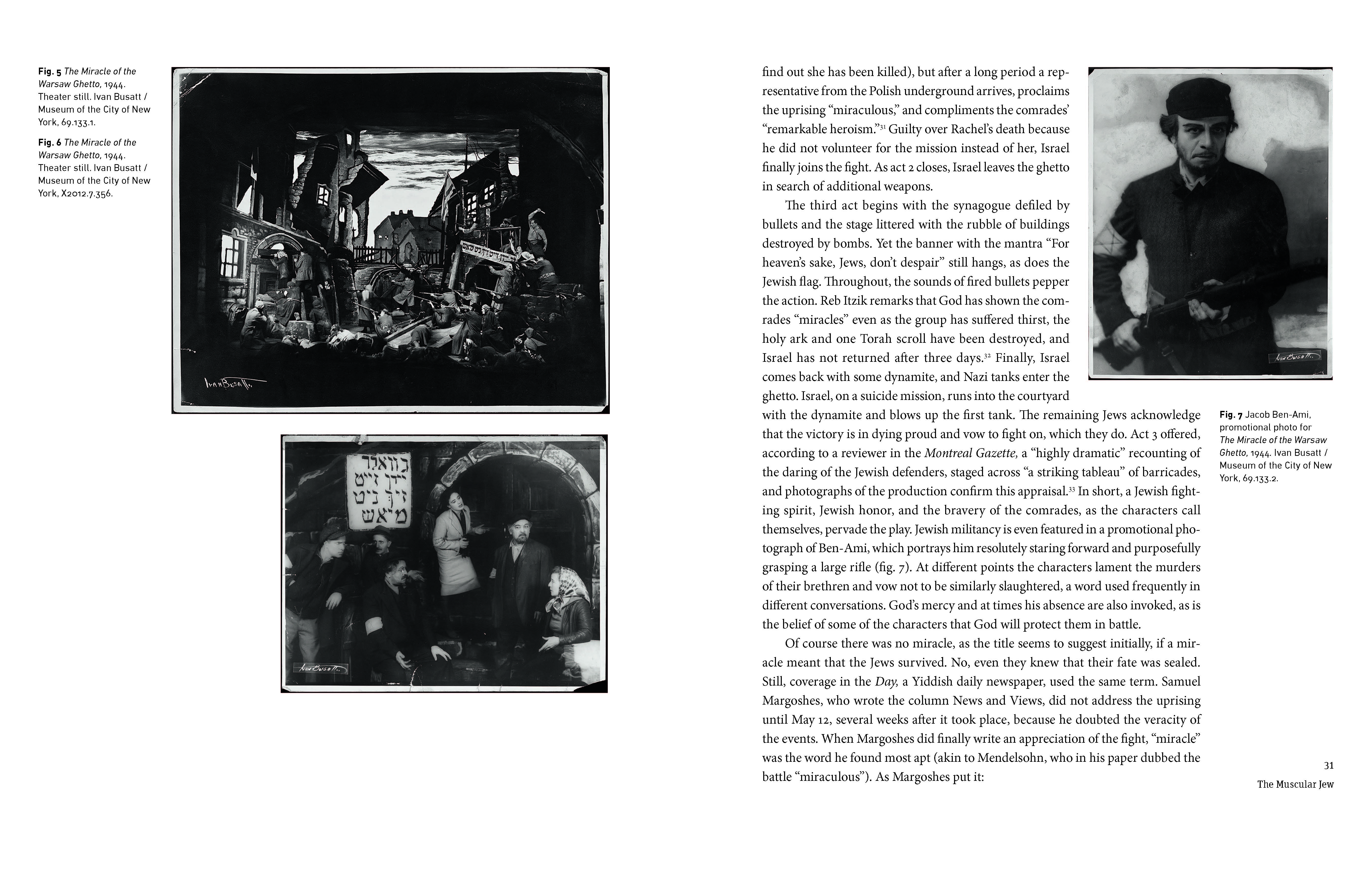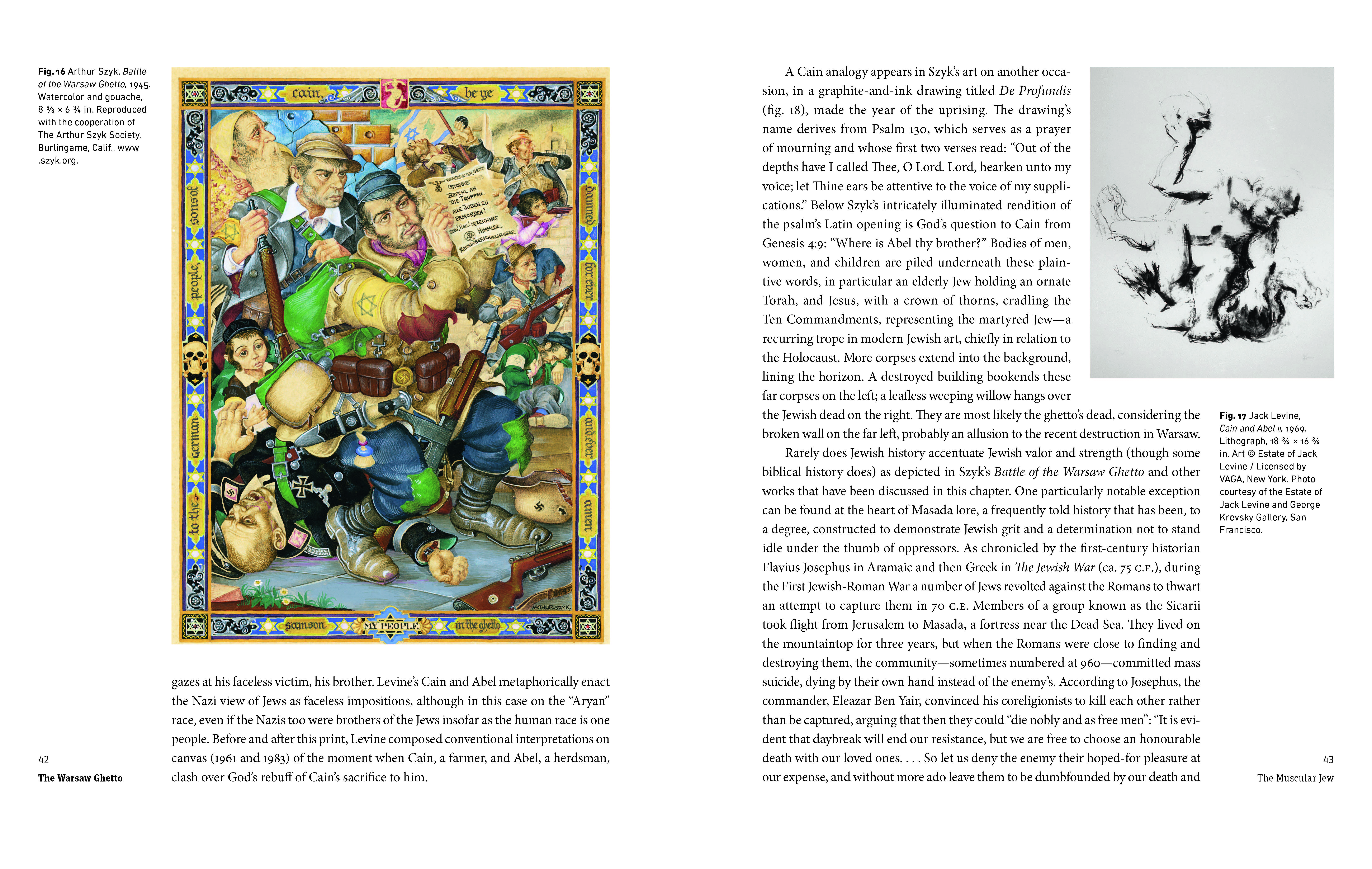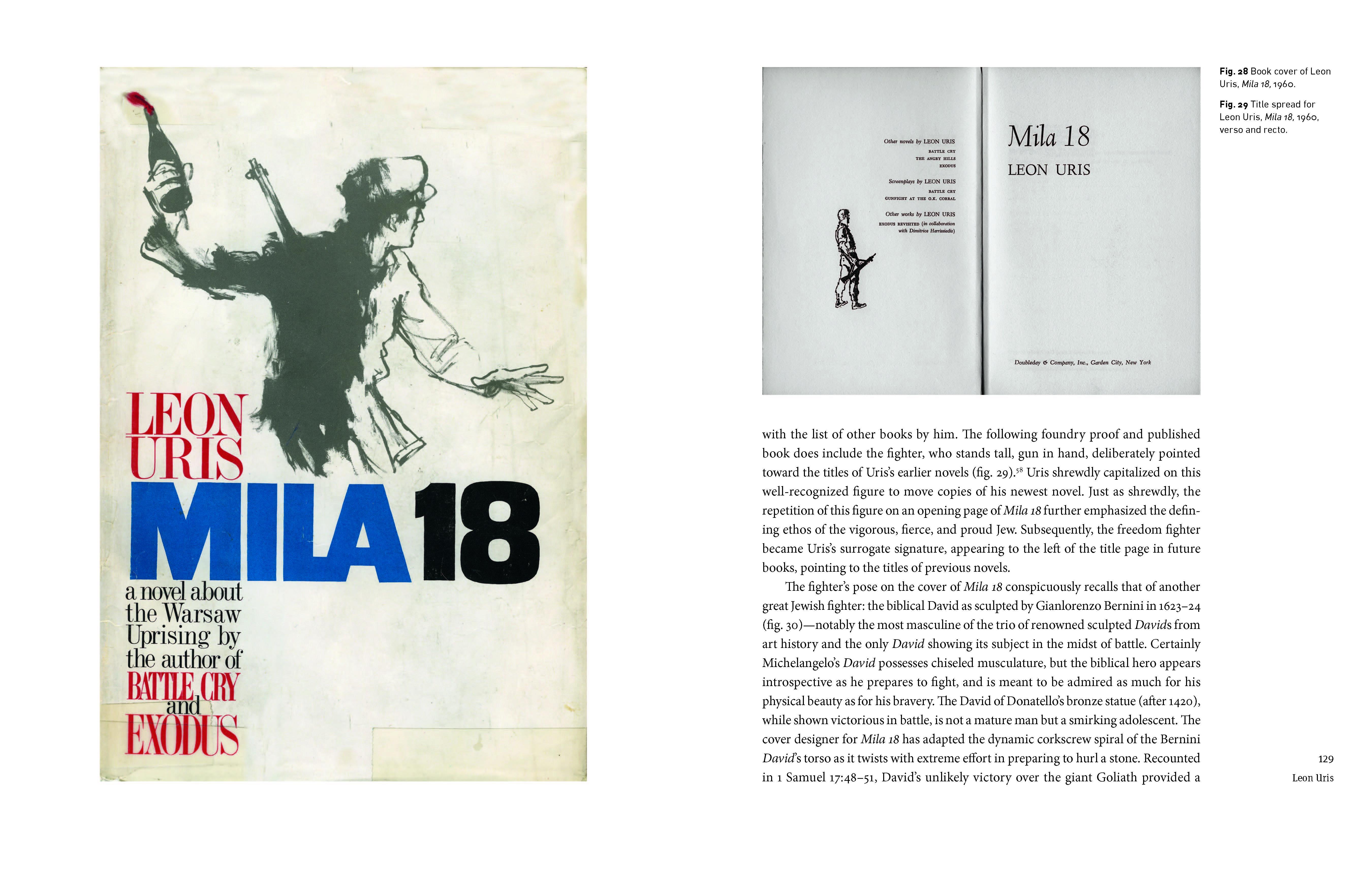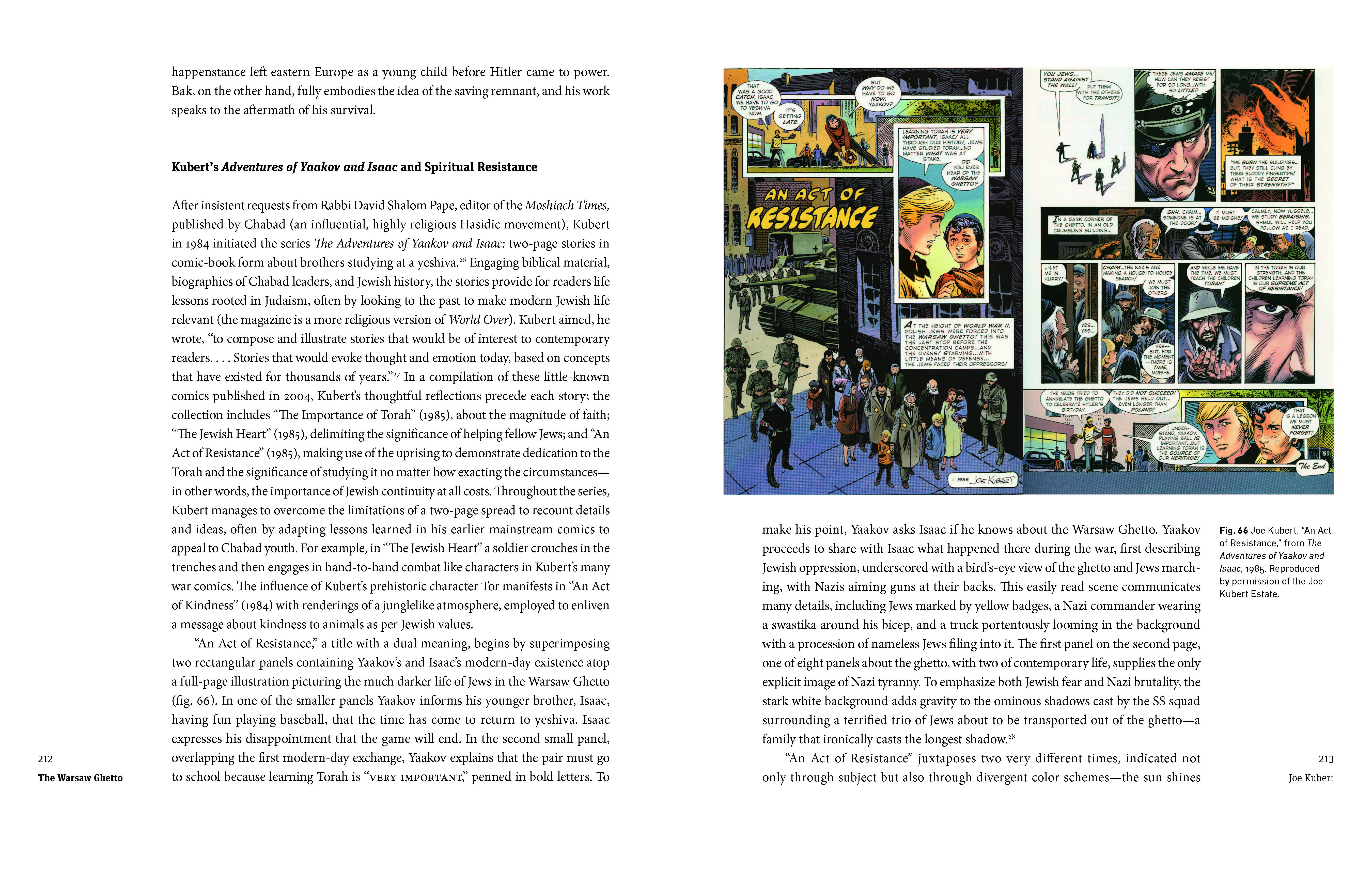 On the eve of Passover, April 19, 1943, Jews in the Warsaw Ghetto staged a now legendary revolt against their Nazi oppressors. Since that day, the deprivation and despair of life in the ghetto and the dramatic uprising of its inhabitants have captured the American cultural imagination.
The Warsaw Ghetto in American Art and Culture
looks at how
this place and its story have been remembered in fine art,
film, television, radio, theater, fiction, poetry, and comics.

Samantha Baskind explores seventy years' worth of artistic representations of the ghetto and revolt to understand why they became and remain touchstones in the American mind. Her study includes
iconic works such as Leon Uris's best-selling novel
Mila 18
, Roman Polanski's Academy Award–winning film
The Pianist,
and Rod Serling's teleplay
In the Presence of Mine Enemies
, as well as accounts in the
American Jewish Yearbook
and the
New York Times
, the art of Samuel Bak and Arthur Szyk, and the poetry of Yala Korwin and Charles Reznikoff. In probing these works, Baskind pursues key questions of Jewish identity: What links artistic representations of the ghetto to the Jewish diaspora? How is art politicized or depoliticized? Why have Americans made such a strong cultural claim on the uprising?

Vibrantly illustrated and vividly told,
The Warsaw Ghetto in American Art and Culture
shows the importance of the ghetto as a site of memory and creative struggle and reveals how this seminal event and locale served as a staging ground for the forging of Jewish American identity.
"This vivid approach to an important event will be appreciated by students and scholars of the Holocaust as well as general readers."
"The Warsaw Ghetto uprising has long captured the imagination of novelists, poets, and artists. Samantha Baskind's wide-ranging and highly original study of the uprising's impact on American art and culture is a major contribution to our understanding of Holocaust memory."
"In her penetrating exploration of how the Warsaw Ghetto has been represented in American culture over a seventy-year arc, Samantha Baskind reveals the ever-evolving significance of the ghetto and its uprising in real political and aesthetic time. With grace, a keen eye, and deep insight, she traces how new and changing media shape and reshape these events for contemporary audiences. Brilliantly illustrated, this is an excellent contribution to discussions of 'the Americanization of the Holocaust' and the Holocaust in visual culture—highly and warmly recommended!"
"The Warsaw Ghetto uprising has resonated for more than seven decades with American Jews, looming in their consciousness ever since those wrenching days of April 1943. In spoken words, graphic images, and dramatic presentations it has played a powerful role in how they communicate among themselves about the great catastrophe of the Nazi era and how they present that cataclysm to the larger American public. A singular contribution, Samantha Baskind's book deftly and richly links the uprising to the inner politics of American Jewry and to its complex engagements with U.S. politics more broadly."
"Baskind's book is a tour de force: eloquent, wide-ranging, and engaging. This is important work, taking up a necessary challenge to document the cultural representations and refractions of the Warsaw Ghetto uprising over more than seventy years, showing it to be a rolling marker of postwar Jewish American identity."
"Her open and nonjudgmental treatment of many different artists who have depicted the ghetto over the past seventy years is a welcome addition to the historical discussion of the Holocaust in American culture. Future scholars should build on this book's success, adding to Baskind's wide-ranging guide to American art and literature on the Warsaw Ghetto with more historical consideration and discussion."
"In Baskind's intricate weave, these many threads connect to form new understandings of the enduring images of the Warsaw Ghetto and their place in American culture."
Samantha Baskind is Professor of Art History at Cleveland State University and author of Jewish Artists and the Bible in Twentieth-Century America, also published by Penn State University Press.
Mailing List
Subscribe to our mailing list and be notified about new titles, journals and catalogs.