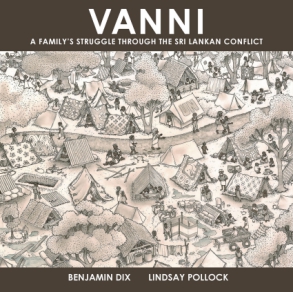 Vanni
A Family's Struggle through the Sri Lankan Conflict
Research and story by Benjamin Dix, Script and illustration by Lindsay Pollock
BUY
Vanni
A Family's Struggle through the Sri Lankan Conflict
Research and story by Benjamin Dix, Script and illustration by Lindsay Pollock
"The full story of the 2009 war in Sri Lanka has largely been ignored by the global press and international society. This graphic novel is telling the story to a new audience and simultaneously telling it in new ways to the few that already knew it. This Vanni story needs to be heard in order to avoid it happening again."
Media

Description

Reviews

Bio

Subjects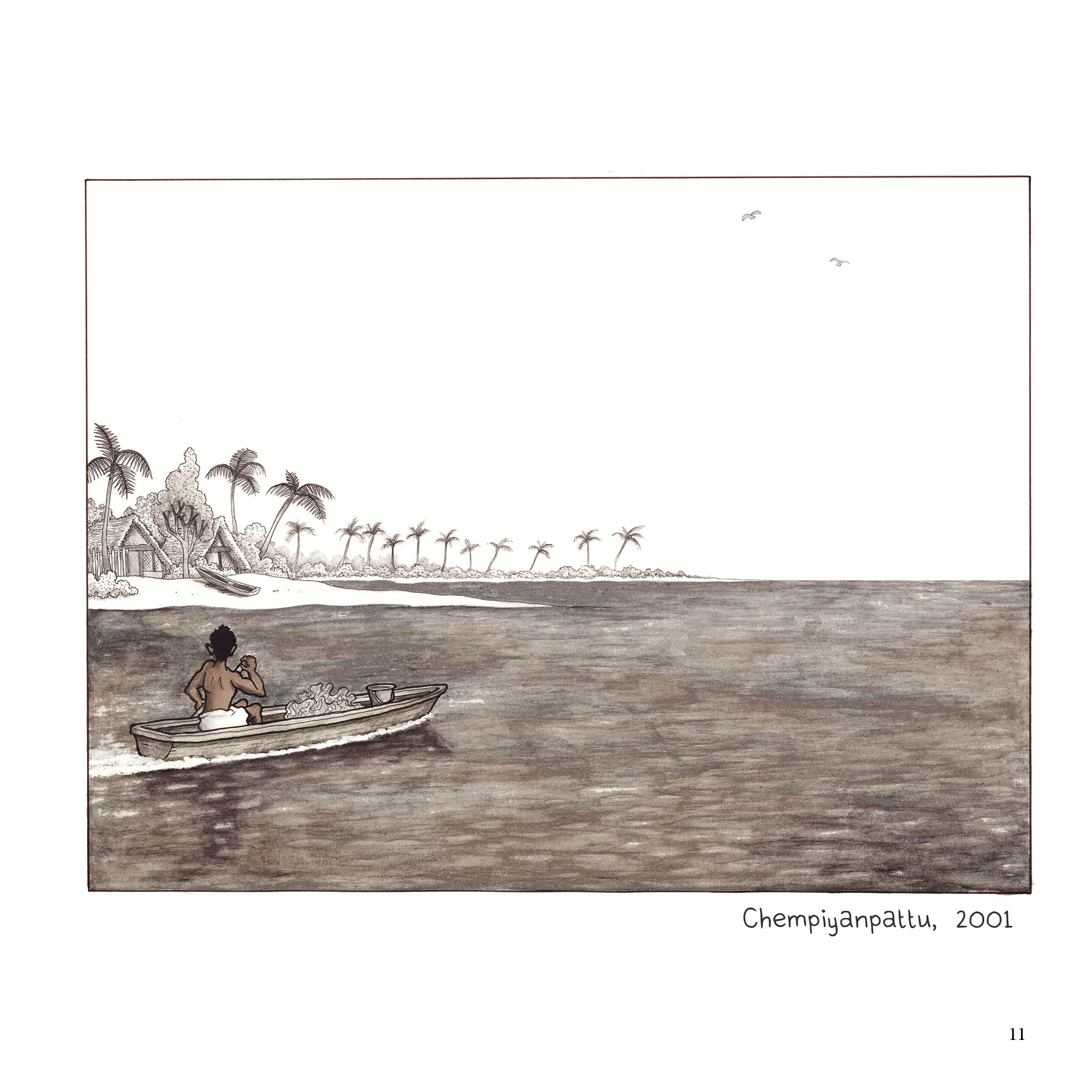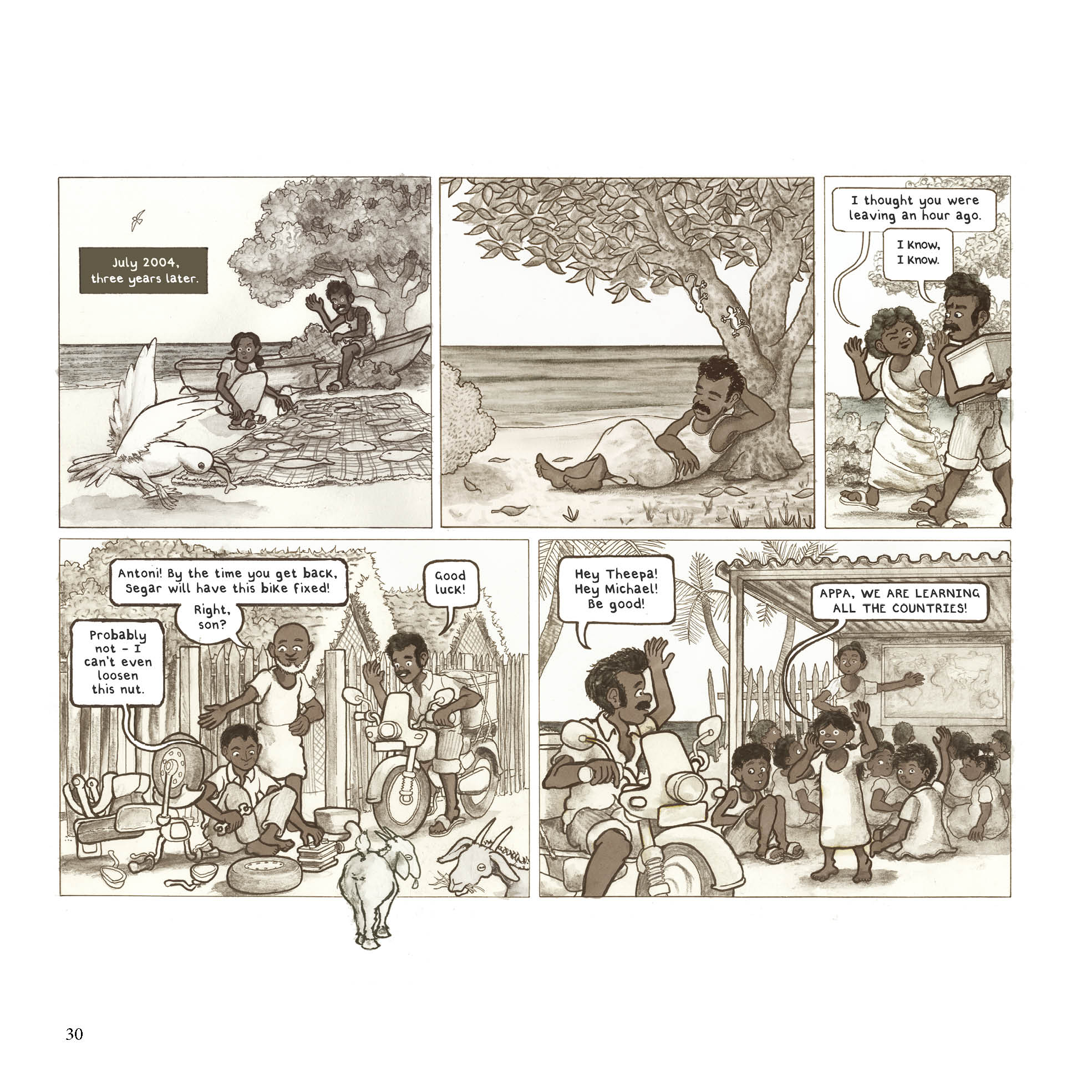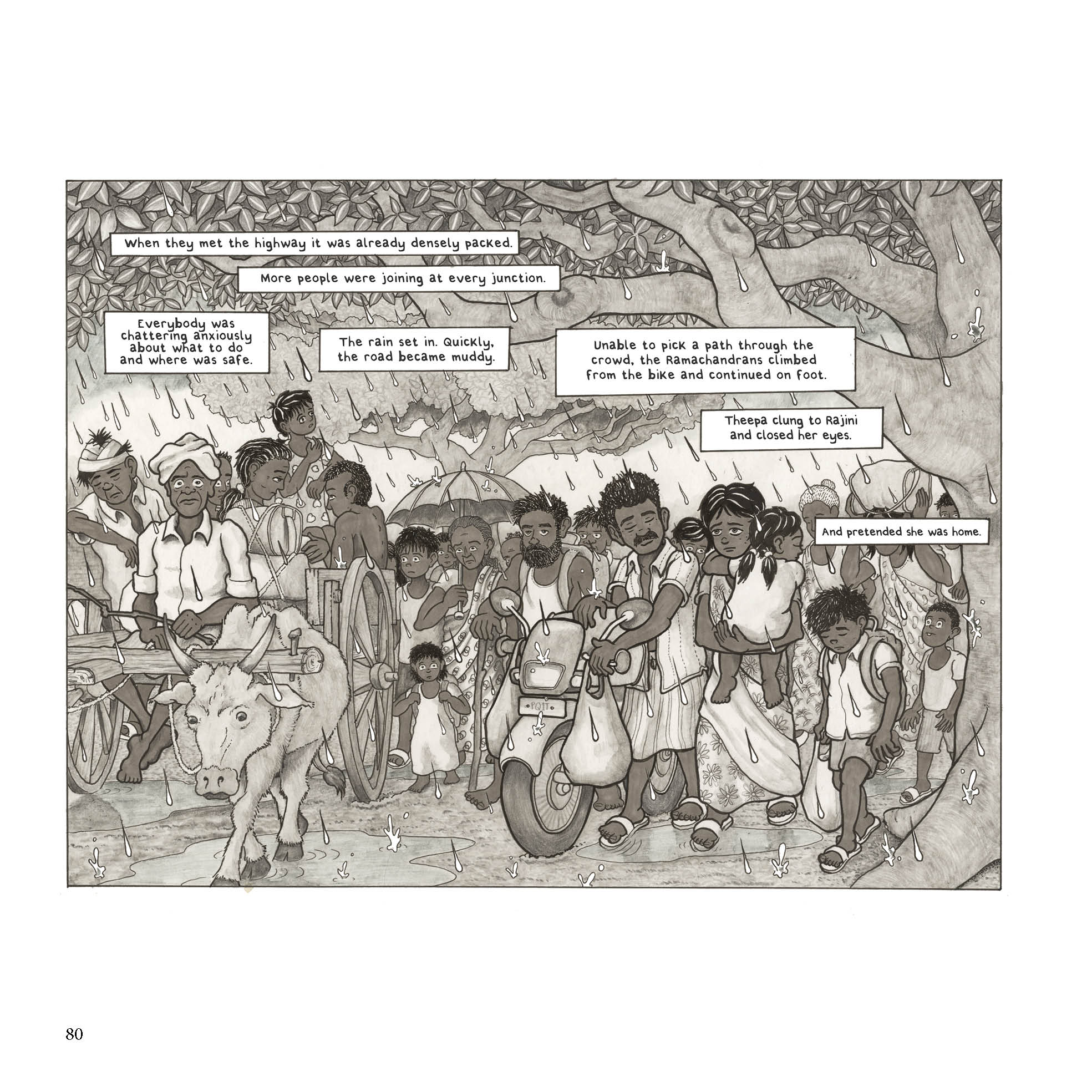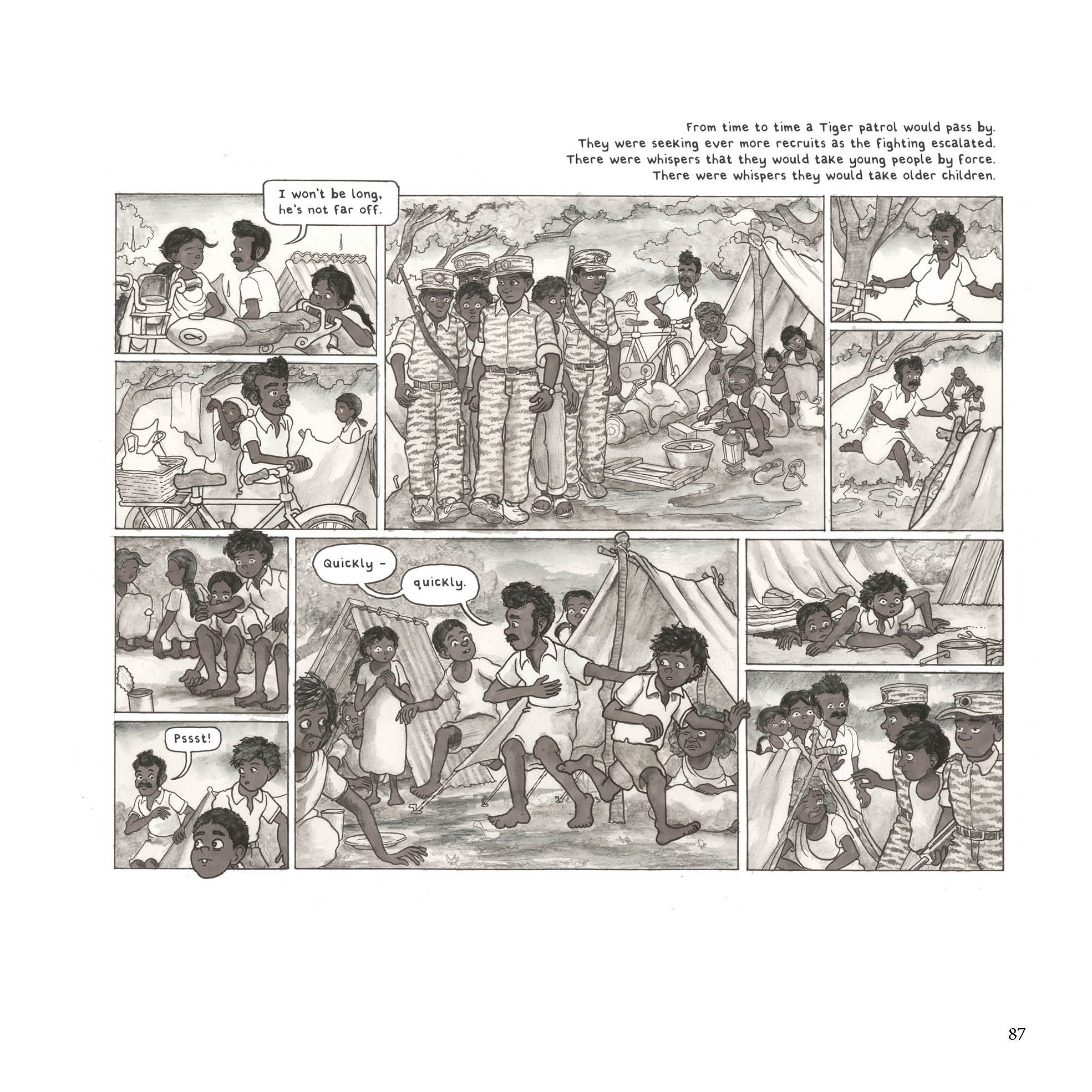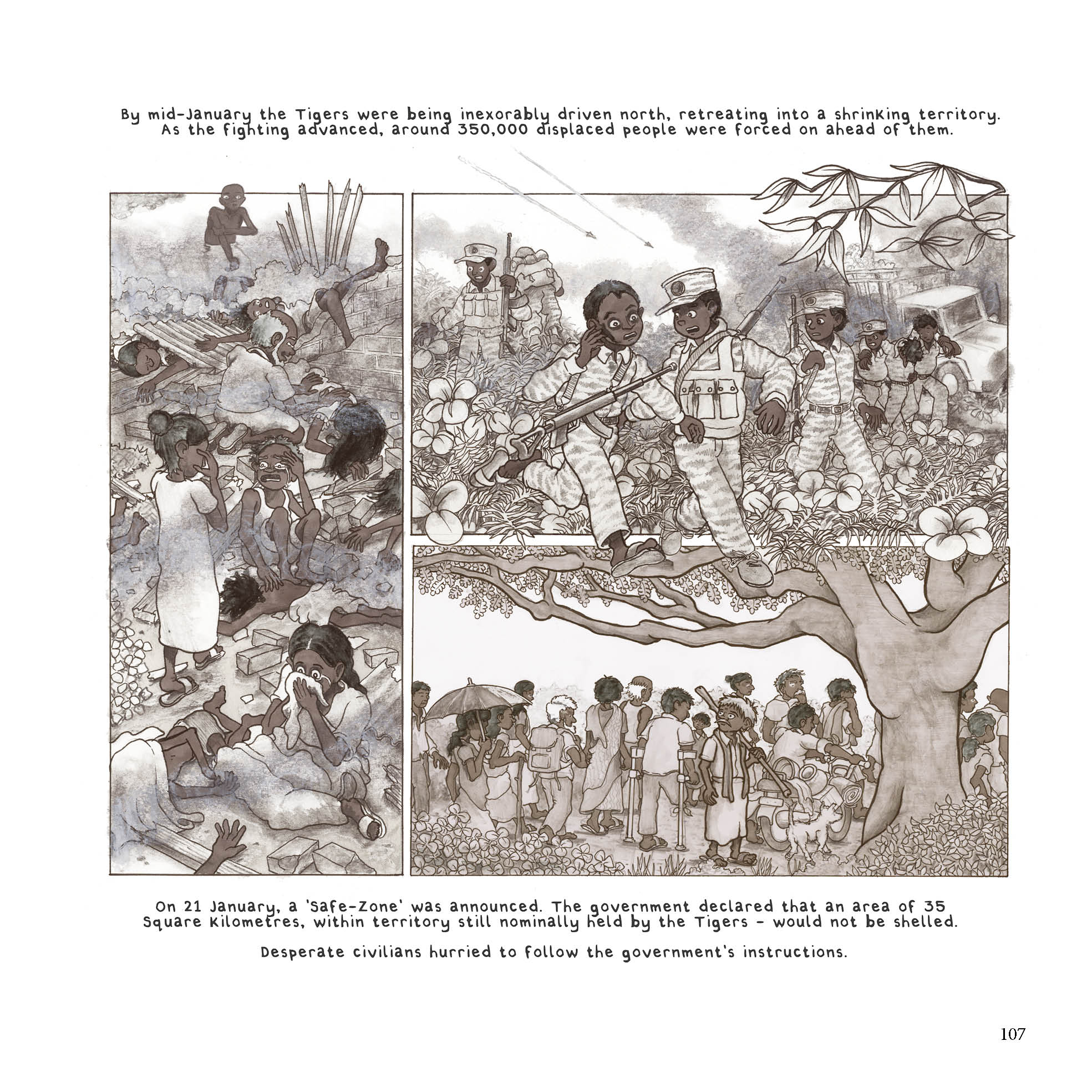 nc
In the tradition of
Maus
,
Persepolis
,
Palestine
, and
The Breadwinner
,
Vanni
is a graphic novel documenting the human side of the conflict between the Sri Lankan government and the "Tamil Tigers." Told from the perspective of a single family, it takes readers through the otherwise unimaginable struggles, horrors, and life-changing decisions families and individuals are forced to make when caught up in someone else's war.
Set in Vanni, the northern region of Sri Lanka that was devastated by the civil war, this graphic novel follows the Ramachandran family as they flee their home after the 2004 tsunami and move from one displacement camp to the next, seeking an ever-elusive safe haven and struggling to keep each other alive. Inspired by Benjamin Dix's experience working in Sri Lanka for the United Nations during the war, Vanni draws on more than four years of meticulous research, official reports, and first-hand interviews with refugees. It depicts heroic acts of kindness and horrific acts of violence, memorializing the experiences of the Tamil civilians against the forces that seek to erase their memory.
Elegantly drawn by Lindsay Pollock, this exceptionally moving graphic novel portrays the personal experiences of modern warfare, the process of forced migration, and the struggles of seeking asylum in Europe.
"The full story of the 2009 war in Sri Lanka has largely been ignored by the global press and international society. This graphic novel is telling the story to a new audience and simultaneously telling it in new ways to the few that already knew it. This Vanni story needs to be heard in order to avoid it happening again."
"In following the triumphs and travails of ordinary people in extraordinary circumstances, Dix and Pollock communicate their message with harrowing clarity: war extends far beyond the boundaries of the battlefield."
"The story of the 2009 war in Sri Lanka in which tens of thousands of Tamil civilians were brazenly and brutally killed, is rapidly being buried by powerful countries with strategic and business interests in the region. This book seeks to unbury those terrible, sordid secrets and place them in clear view for the world to see."
"If you don't know much about the hardships in Sri Lanka, this is an amazing primer in that the history imparted [is] not separated from personal tolls it took on those swept up in it. Altogether, Vanni is an immensely impressive, and utterly heartbreaking achievement."
"The pictures and the narrative are so graphic that readers will not be able to forget what they have seen and read. That, of course, is Dix's aim, and he has succeeded."
"This is an astounding and heart-aching work that screams to the world thanks especially to the illustration work of Lindsay Pollock, who manages to capture the tapestry of suffering with sweeping visuals of the devastation, while also drawing the reader in on the intimate circumstances of the characters."
"Vanni is an extraordinary graphic novel, palpably created with equal amounts of compassion, sensitivity and intelligence. It has no political agenda. It valorises no one and neither does it take pleasure in finding catharsis through anyone's victimhood. Yet it is unflinching at the same time, depicting the most heartwrenching events. It does so commendably, without resorting to war-pornographic manipulation."
"Vanni is a powerful commentary on the unimaginable sufferings of ordinary people in a war zone."
"Is it possible to depict this agony on paper and make the reader feel torn? Vanni does just that."
"Many voices must speak for a nation to be healthy; many versions of its story must be told. Vanni is a thoughtful place to start."
"At nearly 260 intricately crafted pages Vanni is a powerful and thorough examination of events that is never an easy read but is always a crucially important one."
Dr. Benjamin Dix is Senior Fellow at SOAS, University of London, as well as the founder and director of the nonprofit PositiveNegatives, which produces literary comics that explore complex social and humanitarian issues.
Lindsay Pollock is Senior Artist at PositiveNegatives. His work has appeared on the BBC, Channel 4, and in multiple languages across Europe, Asia, and Africa.
Mailing List
Subscribe to our mailing list and be notified about new titles, journals and catalogs.