Publishing with PSU Press
W
hy Publish with Us?
Located on the main campus of the Pennsylvania State University, PSU Press has been dedicated to the publication of current scholarship through its journals division since the late-1960s. Our journals program disseminates the results of original research in the form of new information, interpretations, or methods of analysis in core fields of the humanities and social sciences. The Press currently publishes a broad range of subjects including utopian studies; transportation and logistics; medieval studies; philosophy; literature and periodical studies; political-economic systems; general education; Shaw studies; Nietzsche studies; and Pennsylvania history.
PSU Press provides a full range of services to our publishing partners, allowing them more time to acquire the best and most current scholarship in their discipline. Our services are tailored to the unique and individual needs of each publication and organization. Our staff of dedicated professionals takes pride in our experience, customer service, and individual attention at all levels.

Penn State University Press provides:

- Copyediting, typesetting, printing and binding
- Manuscript tracking and peer review using Aries Editorial Manager
- Copyright registration for print and/or online formats
- Advertising, conference displays, online promotion, and seasonal catalogs
- Business cards for editors providing submission and contact information
- Electronic publication and administration
- Back issue digitization
- Subscription management services
- Subsidiary rights management
- Distribution and warehousing
We welcome interested societies, associations, institutes, and individual editorial offices to submit a publication proposal for a new or existing journal. For more information, please Julie Lambert, Journals Manager.
Mailing List
Subscribe to our mailing list and be notified about new titles, journals and catalogs.
Reviews and Media
Catalog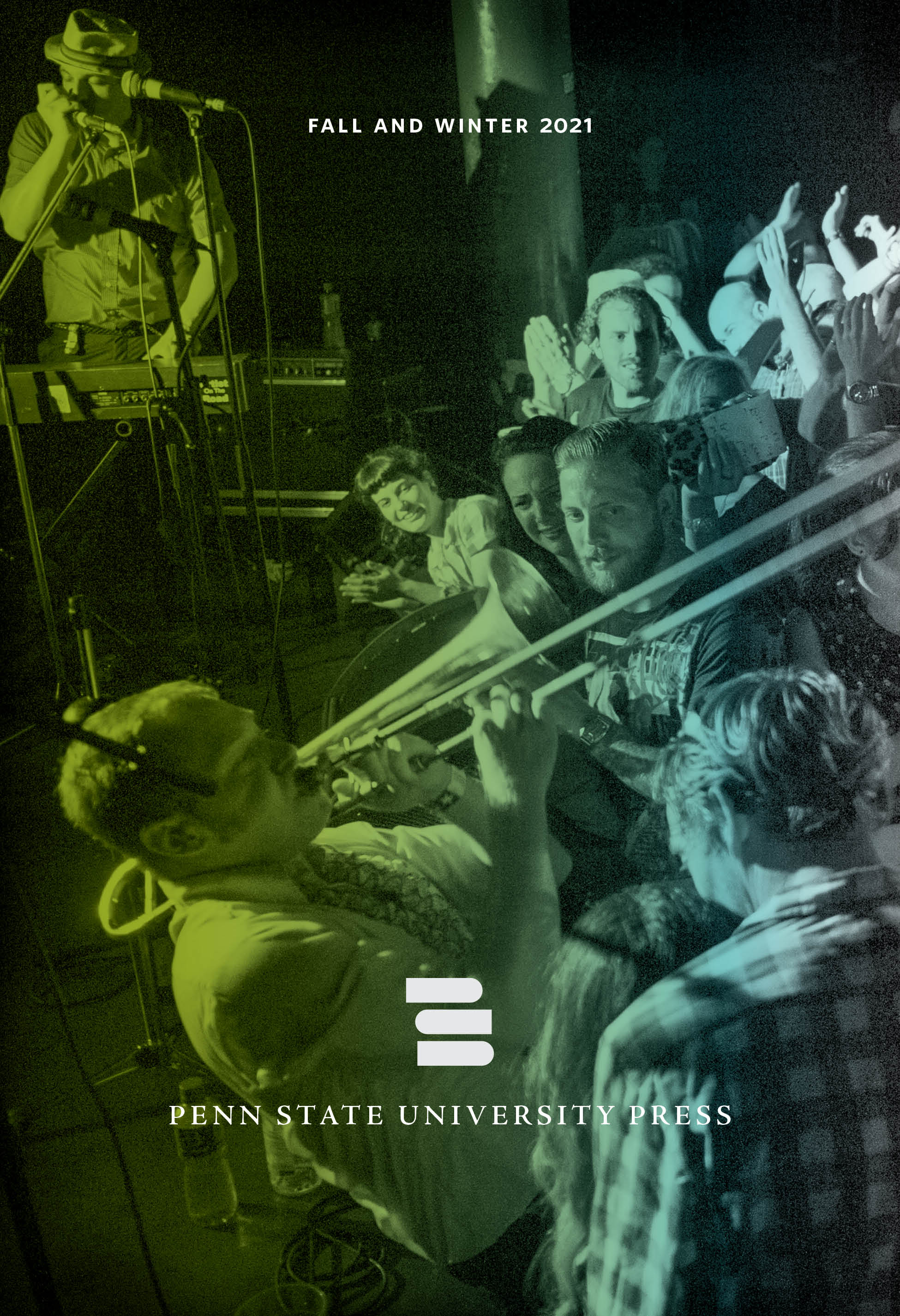 Fall/Winter 2021
Bluelines