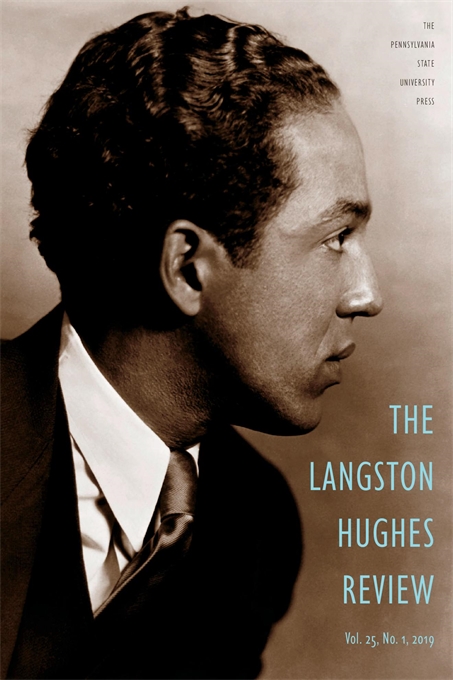 Langston Hughes Review
Tony Bolden, Editor
Langston Hughes Review
Tony Bolden, Editor
Description

Board

Submissions
The Langston Hughes Review publishes articles, reviews, creative writing, and visual art on Langston Hughes and topics related to his life and writings.
Founded in 1981, the Langston Hughes Society (LHS) was the first scholarly association named in honor of an African American writer. The LHS is a national association of scholars, teachers, creative and performing artists, students, and lay persons who seek to increase awareness and appreciation of Langston Hughes (1 February 1902 – 22 May 1967), the first African-American writer to make his living solely by his pen. Visit us online: http://www.langstonhughessociety.org.
Editor
Tony Bolden
Consulting Editor
Edgar Tidwell
Book Review Editor
Kenton Rambsy
Editorial Board
Adam J. Banks
Herman Beavers
Adam Bradley
DaMaris B. Hill
Clarence Lang
Keith Leonard
Thabiti Lewis
Michael New
Aldon Lynn Nielsen
Howard Rambsy II
Jim Smethurst
Steven C. Tracy
Frank X. Walker
Jerry W. Ward Jr.
Please send submissions and inquiries to the editor, Tony Bolden .
This is an Open Access journal.
Mailing List
Subscribe to our mailing list and be notified about new titles, journals and catalogs.