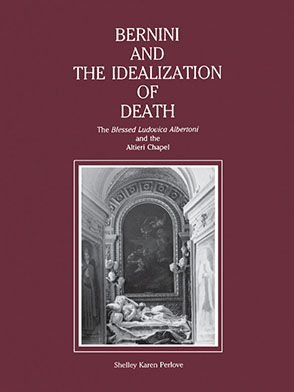 Bernini and the Idealization of Death
The "Blessed Ludovica Albertoni" and the Altieri Chapel
Shelley Perlove
Buy
Bernini and the Idealization of Death
The "Blessed Ludovica Albertoni" and the Altieri Chapel
Shelley Perlove
"Shelly Perlove has given, for the first time, a thorough, lucid, and convincing analysis of one of Bernini's most famous works. The main thrust of the study is to reveal the levels of meaning—theological, social, and personal—that underlie the high emotionalism and direct appeal of this revolutionary product of Bernini's late period. Perlove provides an unusual and stimulating account of the Albertoni family interests in promoting devotion to Ludovica, as well as the popular social and economic strata in Rome to which she appealed. This background sheds considerable light on the contemporary significance of the work."
Description

Reviews

Bio

Subjects
Tracing the history of the cult of Ludovica, the Altieri Chapel, and the statue, Shelley Perlove illuminates Bernini's contribution, both artistically and iconographically, to the chapel and proposes an interpretation of the precise nature of the experience the beata is undergoing in the sculpture. This interpretation is developed from an examination of the statue in the full context of other works of art in the chapel, medieval and Renaissance tomb sculpture, contemporary accounts of Ludovica's life and cult, and devotional Catholic literature undoubtedly known to Bernini. Woven into an iconographic scheme whose layers of meaning are mutually independent, the statue and the other elements in the chapel convey a unified conception.
"Shelly Perlove has given, for the first time, a thorough, lucid, and convincing analysis of one of Bernini's most famous works. The main thrust of the study is to reveal the levels of meaning—theological, social, and personal—that underlie the high emotionalism and direct appeal of this revolutionary product of Bernini's late period. Perlove provides an unusual and stimulating account of the Albertoni family interests in promoting devotion to Ludovica, as well as the popular social and economic strata in Rome to which she appealed. This background sheds considerable light on the contemporary significance of the work."
Shelley Karen Perlove is Associate Professor in the History of Art, University of Michigan at Dearborn.
Mailing List
Subscribe to our mailing list and be notified about new titles, journals and catalogs.