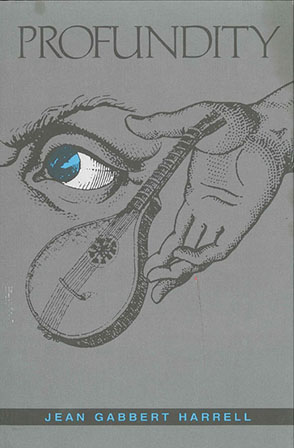 Profundity
A Universal Value
Jean G. Harrell
Buy
Profundity
A Universal Value
Jean G. Harrell
"Profundity is a book of strong originality and argumentative power. Jean Harrell's argument that profundity, to be found in the sense of the primal worth of all human life, is a subjective universal, grounded in prenatal and neonatal experience and manifested in art and religion as a basic experience, is important for scholars of aesthetics and ethics. At the same time, because Harrell writes clearly and well, the book will interest those in religion, literature, and value theory."
Description

Reviews

Bio

Subjects
The crisis or "death" of philosophy currently identified both within and outside professional circles is commonly attributed to the failure to find universals in metaphysics, epistemology, and, most obviously, in valuational judgment.
Profundity
concentrates on an assumption uniformly upheld in the theory of value, that all human values are contextually dependent. Harrell contends, to the contrary, that there exists one major value that is universal to humans, regardless of context. That value is profundity, or depth.
Considering how "profundity" is used in our language leads Harrell to identify two fundamental sensory patterns that are common to all human life at its origin—an auditory pattern that is first experienced before birth and a visual one that is experienced immediately after birth. From analysis of these patterns as they recur in music and the visual arts, Harrell moves on to discuss their related manifestations in religious doctrine, ceremony, and experience and also in works of literature. Overall her theory entails a radical revamping of the concept of creativity, since no artist can create profundity as a universal value, and provides the first full-scale treatment of profundity in the history of Western philosophy.
"Profundity is a book of strong originality and argumentative power. Jean Harrell's argument that profundity, to be found in the sense of the primal worth of all human life, is a subjective universal, grounded in prenatal and neonatal experience and manifested in art and religion as a basic experience, is important for scholars of aesthetics and ethics. At the same time, because Harrell writes clearly and well, the book will interest those in religion, literature, and value theory."
Jean Gabbert Harrell is Professor Emerita of Philosophy at California State University, Hayward. She is the author of Soundtracks: A Study of Auditory Perception, Memory, and Valuation (1986) and editor of the English translation of The Work of Music and the Problem of Its Identity by Roman Ingarden (1986).