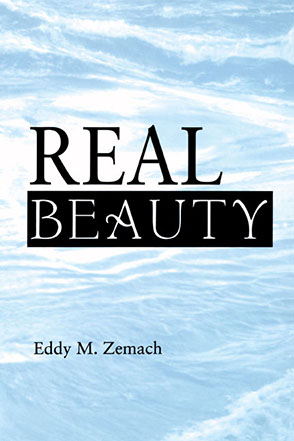 Real Beauty
Eddy Zemach
Buy
Real Beauty
Eddy Zemach
"Eddy Zemach is an excellent and ingenious philosopher who favors an extremely spare and uncompromising analytic style. Here he brings his skills to bear on standard problems in aesthetics. The result is as graceful as it is demanding, a combination of what proves to be commonsense arrived at by unexpected means and unyielding philosophical challenge. I recommend it without reserve."
Description

Reviews

Bio

Subjects
Aesthetics has typically been regarded as an arena where claims about truth cannot be made as questions about art seem to involve more matters of taste than knowledge. In
Real Beauty
, however, Eddy Zemach maintains that beauty, ugliness, gracefulness, gaudiness, and similar aesthetic properties are real features of public things and argues that whether these features are present is a matter of fact that can be empirically investigated.
By examining the opposing nonrealistic views of Subjectivism, Noncognitivism, and Relativism, Zemach attempts to show how antirealistic interpretations of art generate absurd results and leave the realistic reading as the only cogent semantic interpretation of aesthetic statements. By discussing what inclines most people to hold nonrealistic views in aesthetics, such as the fluctuations of taste in fashion, Zemach argues that Realism can account for these fluctuations. He proposes that the aesthetic value of some things is due to their relations to other things and that relation may be temporal, resulting in the need for a temporal point for the correct temporal angle from which to view things. Zemach concludes that great art reveals significant truths about reality and that significantly true statements are aesthetically valuable, hence truth is an aesthetic merit.
"Eddy Zemach is an excellent and ingenious philosopher who favors an extremely spare and uncompromising analytic style. Here he brings his skills to bear on standard problems in aesthetics. The result is as graceful as it is demanding, a combination of what proves to be commonsense arrived at by unexpected means and unyielding philosophical challenge. I recommend it without reserve."
Eddy M. Zemach teaches philosophy at the Hebrew University of Jerusalem. He is the author of The Reality of Meaning and the Meaning of 'Reality' (2002)and Types: Essays in Metaphysics (1992).