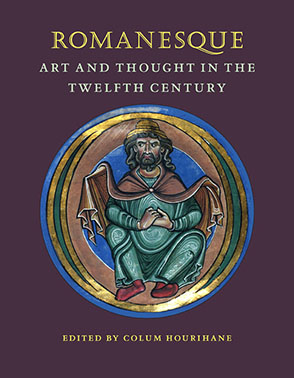 Romanesque Art and Thought in the Twelfth Century
Edited by Colum Hourihane
Buy
Romanesque Art and Thought in the Twelfth Century
Edited by Colum Hourihane
"Editor Hourihane, the director of Princeton's Index of Christian Art, succinctly but quite thoroughly introduces the 13 papers from a two-day conference held at Princeton in October 2007. . . . They cover a rich variety of themes: matters of style, politics, church reform, and geographical diversity."
Description

Reviews

Bio

Subjects
First classified as an early phase of the Gothic, Romanesque art of the late eleventh and twelfth centuries presents a variety of challenges. Difficulties as to when the Romanesque began or ended (even within individual countries), the disparities in local idioms of the style, and its intrinsic links to nationalism in a variety of countries in the post-medieval period have sometimes hindered scholarly research on a European scale.
It is a period and style that is best studied with no classificatory platform, as the many essays in this volume indicate. Some of the most eminent scholars in the field gathered in Princeton in 2006 to celebrate Walter Cahn, one of the doyens of the period, and this volume presents their research for the first time. Looking at the concepts of style and historiography, these essays set out to stimulate new scholarship in the Romanesque and to show us how we have tended to neglect it in recent studies. Issues of reception, innovation, nationalism, iconography, technology, dating, and geographic coverage are all examined and make this volume a necessary addition for all scholars of medieval art.
"Editor Hourihane, the director of Princeton's Index of Christian Art, succinctly but quite thoroughly introduces the 13 papers from a two-day conference held at Princeton in October 2007. . . . They cover a rich variety of themes: matters of style, politics, church reform, and geographical diversity."
Colum Hourihane is Director of the Index of Christian Art at Princeton University and president of the International Center for Medieval Art, The Cloisters.
Mailing List
Subscribe to our mailing list and be notified about new titles, journals and catalogs.