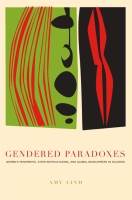 Gendered Paradoxes
Women's Movements, State Restructuring, and Global Development in Ecuador
Copyright: 2005
Dimensions: 6 x 9
Page Count: 200 pages
Hardcover ISBN: 978-0-271-02544-5
Paperback ISBN: 978-0-271-02545-2
Paperback Edition: $30.95
"A nuanced and critical reading of gender, development, and globalization issues. Lind's panoramic analysis of Ecuadorian women's negotiations with development projects, the state, neoliberal adjustment policies, and NGOs provides a theoretical framework and an ethnographic account of issues with a global resonance. Exploring the gendered political cultures of development in Ecuador, she analyses the contradictory processes by which gender, institutions, and political movements come together in the uneven process of neoliberal restructuring."
"Amy Lind provides an excellent account of the paradoxes of gendered neoliberal politics in a country about which little on this topic has been published. Through a detailed analysis of women's organizational and community survival strategies, the author ably demonstrates how women's politics both reshape and are shaped by the dynamics of neoliberalism. Tackling the essential task of 'making feminist sense of neoliberalism,' Lind's timely study provides invaluable insights into the contradictions of development and globalization."
"Gendered Paradoxes takes us through the complex processes though which women in Ecuador have increased their participation in the country's political, social, and economic battlegrounds since the 1980s. Drawing on extensive ethnographic fieldwork and based on a good understanding of gender analysis, Amy Lind describes how women have negotiated with the state and gained visibility within the context of neoliberal policies and gender politics. Analyzing the different strands of feminism that have shaped activism, she shows how they have contributed to rethinking democratic governance while mobilizing themselves to encounter the 'contradictions of modernization and development.' The book is an important contribution to the literature on gender and development in Latin America."
Since the early 1980s Ecuador has experienced a series of events unparalleled in its history. Its "free market" strategies exacerbated the debt crisis, and in response new forms of social movement organizing arose among the country's poor, including women's groups. Gendered Paradoxes focuses on women's participation in the political and economic restructuring process of the past twenty-five years, showing how in their daily struggle for survival Ecuadorian women have both reinforced and embraced the neoliberal model yet also challenged its exclusionary nature.
Drawing on her extensive ethnographic fieldwork and employing an approach combining political economy and cultural politics, Amy Lind charts the growth of several strands of women's activism and identifies how they have helped redefine, often in contradictory ways, the real and imagined boundaries of neoliberal development discourse and practice. In her analysis of this ambivalent and "unfinished" cultural project of modernity in the Andes, she examines state policies and their effects on women of various social sectors; women's community development initiatives and responses to the debt crisis; and the roles played by feminist "issue networks" in reshaping national and international policy agendas in Ecuador and in developing a transnationally influenced, locally based feminist movement.
Contents
List of Tables and Figures
Preface and Acknowledgments
List of Acronyms
Introduction
1. Myths of Progress: Gender, Citizenship, and Modernization in Ecuador
2. Ecuadorian Neoliberalisms and Gender Politics in Context
3. Neoliberal Encounters: State Restructuring and the Institutionalization of Women's Struggles for Survival
4. Women's Community Organizing in Quito: The Paradoxes of Survival and Struggle
5. Remaking the Nation: Feminist Politics, Populist Nationalism, and the 1998 Constitutional Reforms
6. Making Dollars, Making Feminist Sense of Neoliberalism: Negotiations, Paradoxes, Futures
Appendix: Chronology of Events
Bibliography
Index
Other Ways to Acquire
Buy from Amazon.com

Buy from an Independent Bookstore
Buy from Powell's Books
Buy from Barnes and Noble.com
Get a License to Reuse
Find in a Library
Get the
Kobo Edition
Get the
iBook Edition
Join
Sign up for e-mail notifications about new books and catalogs!
Related Subjects
Also of Interest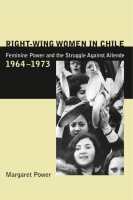 Feminine Power and the Struggle Against Allende, 1964–1973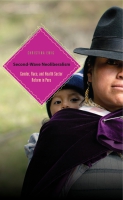 Gender, Race, and Health Sector Reform in Peru