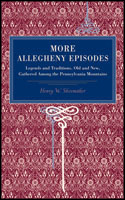 More Allegheny Episodes
Legends and Traditions, Old and New, Gathered Among the Pennsylvania Mountains
Copyright: 1924
Dimensions: 5 x 8
Page Count: 264 pages
Illustrations: 15 illustrations
Paperback ISBN: 978-0-271-02280-2
Series Name: Metalmark
---
Published in 1924, More Allegheny Episodes is the last of twelve volumes in Henry Shoemaker's Pennsylvania Folklore Series, published during the first three decades of the twentieth century. This volume is a companion and sequel to the author's 1922 Allegheny Episodes, containing more stories compiled from across Central and Western Pennsylvania. This collection includes twenty-eight tales recounted in Shoemaker's typical literary style.
View a digital version of this book online at the Penn State University Libraries website.
Other Ways to Acquire
Buy from Amazon.com

Buy from an Independent Bookstore
Buy from Powell's Books
Buy from Barnes and Noble.com
Find in a Library
Get the
Google Play Edition
Join
Sign up for e-mail notifications about new books and catalogs!
Related Subjects
Also of Interest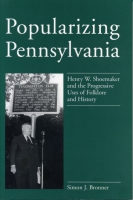 Henry W. Shoemaker and the Progressive Uses of Folklore and History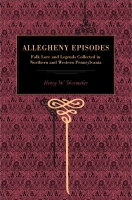 Folk Lore and Legends Collected in Northern and Western Pennsylvania