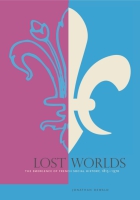 Lost Worlds
The Emergence of French Social History, 1815–1970
Copyright: 2006
Dimensions: 6 x 9
Page Count: 256 pages
Hardcover ISBN: 978-0-271-02890-3
Paperback ISBN: 978-0-271-05866-5
Hardcover Edition: $67.95
Paperback Edition: $30.95
Winner of a 2007 Choice Outstanding Academic Title
"I found Lost Worlds highly stimulating. It taught me new things about nineteenth-century historiography and made me rethink things I thought I knew about the Annales school. Dewald's book should attract a wide audience among French historians and people interested in the development of historical thought."
"Lost Worlds provides a provocative new analysis of French cultural contexts that contributed to the emergence of modern social history and the creative, critical insights of modern historical thought."
"This book is an outstanding scholarly achievement that explores a revolution in scholarly thought with uncommon grace and erudition."
"Dewald's open-minded, thoughtful, judicious approach draws on novels and literary criticism as well as historiography. His lucid style and coherent argumentation make his book a joy to read."
Today's interest in social history and private life is often seen as a twentieth-century innovation. Most often Lucien Febvre and the Annales school in France are credited with making social history a widely accepted way for historians to approach the past. In Lost Worlds historian Jonathan Dewald shows that we need to look back further in time, into the nineteenth century, when numerous French intellectuals developed many of the key concepts that historians employ today.
According to Dewald, we need to view Febvre and other Annales historians as participants in an ongoing cultural debate over the shape and meanings of French history, rather than as inventors of new topics of study. He closely examines the work of Charles-Augustin Sainte-Beuve, Hippolyte Taine, the antiquarian Alfred Franklin, Febvre himself, the twentieth-century historian Philippe Ariès, and several others. A final chapter compares specifically French approaches to social history with those of German historians between 1930 and 1970. Through such close readings Dewald looks beyond programmatic statements of historians' intentions to reveal how history was actually practiced during these years.
A bold work of intellectual history, Lost Worlds sheds much-needed light on how contemporary ideas about the historian's task came into being. Understanding this larger context enables us to appreciate the ideological functions performed by historical writing through the twentieth century.
Contents
Preface
Introduction: Historians and Modernity
1. "À la Table de Magny": Men of Letters and Historical Writing in Nineteenth-Century Paris
2. Ordering Time: The Problem of French Chronology
3. God and the Historian: Sainte-Beuve's Port-Royal
4. Lost Worlds: Lucien Febvre and the Alien Past
5. Private Lives and Historical Knowledge
6. Nobles as Signifiers: Making Sense of a Class Structure
7. An Alternative Path to Rural History
Conclusion: On the Politics of Social History
Index
Other Ways to Acquire
Buy from Amazon.com

Buy from an Independent Bookstore
Buy from Powell's Books
Buy from Barnes and Noble.com
Find in a Library
Get the
Kobo Edition
Get the
iBook Edition
Join
Sign up for e-mail notifications about new books and catalogs!
Related Subjects
Also of Interest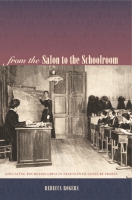 Educating Bourgeois Girls in Nineteenth-Century France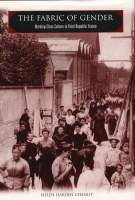 Working-Class Culture in Third Republic France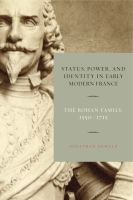 The Rohan Family, 1550–1715