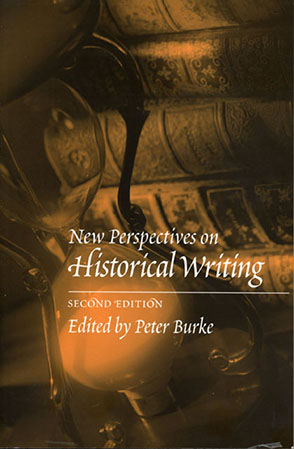 New Perspectives on Historical Writing
Edited by Peter Burke
BUY
New Perspectives on Historical Writing
Edited by Peter Burke
"[F]ascinating and exhilarating"
Description

Reviews

Bio

Subjects
A new edition of this best-selling collection of essays by leading experts on historical methodology.
Since its first publication in 1992, New Perspectives on Historical Writing has become a key reference work used by students and researchers interested in the most important developments in the methodology and practice of history. For this new edition, the book has been thoroughly revised and updated and includes an entirely new chapter on environmental history.
Peter Burke is joined here by a distinguished group of internationally renowned historians, including Robert Darnton, Ivan Gaskell, Richard Grove, Giovanni Levi, Roy Porter, Gwyn Prins, Joan Scott, Jim Sharpe, Richard Tuck, and Henk Wesseling. The contributions examine a wide range of interdisciplinary areas of historical research, including women's history, history "from below," the history of reading, oral history, the history of the body, microhistory, the history of events, the history of images, and political history.
"[F]ascinating and exhilarating"
"This stimulating book . . . is made up of theoretical and methodological essays written mainly by European historians of Europe. Still, it may help clarify Americanists' thinking regarding recent historiographical innovations."
"Peter Burke has assembled a collection of well-written, thoughtful, and highly informative historiographical essays. Historians interested in what their peers in other fields are doing and those who seek to find out 'what's doing in history' will find New Perspectives on Historical Writing well worth reading. . . . Burke must be applauded for assembling such a variety of first-rate essays in so many fields."
Peter Burke is Professor of Cultural History at the University of Cambridge and Fellow of Emmanuel College.