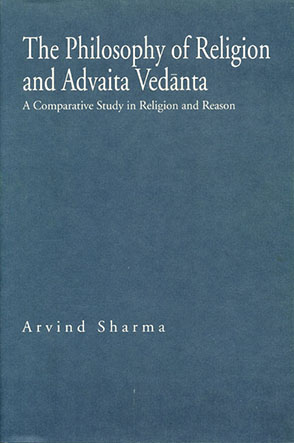 The Philosophy of Religion and Advaita Ved
ā

nta

A Comparative Study in Religion and Reason
Arvind Sharma
Buy
The Philosophy of Religion and Advaita Ved
ā

nta

A Comparative Study in Religion and Reason
Arvind Sharma
"This book fills a long overdue and urgent need in the comparative philosophy of religion."
Description

Reviews

Bio

Subjects
Philosophy of religion, as we know it today, emerged in the West and has been shaped by Western philosophical and theological trends, while the philosophical tradition of India flowed along its own course until the late nineteenth century, when active, if tentative, contact was established between the West and the East. This book provides a definite focus to this interaction by investigating issues raised in Western philosophy of religion from the perspective of Advaita Vedānta, the influential school of Indian thought.
In promoting the emergence of a cross-cultural philosophy of religion, Arvind Sharma focuses on John H. Hick and his well-known work The Philosophy of Religion as representative of modern Western philosophy of religion, and on Śankara, along with his modern successors such as M. Hiriyanna and S. Radhakrishnan, as representative of Advaita Vedānta.
"This book fills a long overdue and urgent need in the comparative philosophy of religion."
"This study constitutes a significant contribution to the field as the first and only attempt so far to relate John H. Hick with

Ś

ankara. It also offers a much broader discussion of the key concerns of philosophy of religion than any other work and brings into the discussion also some other major Western authors such as Paul Tillich and W. C. Smith. Sharma's familiarity with modern Western analytic philosophy and its concerns adds a new element to the philosophy of religion discussion."
Arvind Sharma is Birks Professor of Comparative Religion at McGill University. His books include Religious Ferment in Modern India (with H. W. French, 1981), The Gītārthasangraha of Abhinavagupta (1982), The Hindu Gītā (1986), A Hindu Perspective on the Philosophy of Religion (1991), and A Buddhist Perspective on the Philosophy of Religion (forthcoming) .