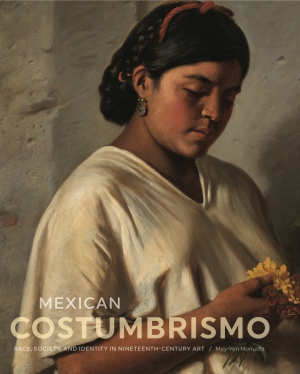 Mexican Costumbrismo
Race, Society, and Identity in Nineteenth-Century Art
Mey-Yen Moriuchi
BUY
Mexican Costumbrismo
Race, Society, and Identity in Nineteenth-Century Art
Mey-Yen Moriuchi
"This meticulous study of images of everyday social customs in nineteenth-century painting, literature, and photography in Mexico makes an outstanding contribution to the field of art history. Moriuchi's analysis enriches our understanding of the relation between the aesthetic and the political during Mexico's tumultuous and pivotal period of nation formation. Her conclusions have important implications as well for the art-historical study of the preceding colonial era and of twentieth-century Mexican modernism."
Media

Description

Reviews

Bio

Table of Contents

Sample Chapters

Subjects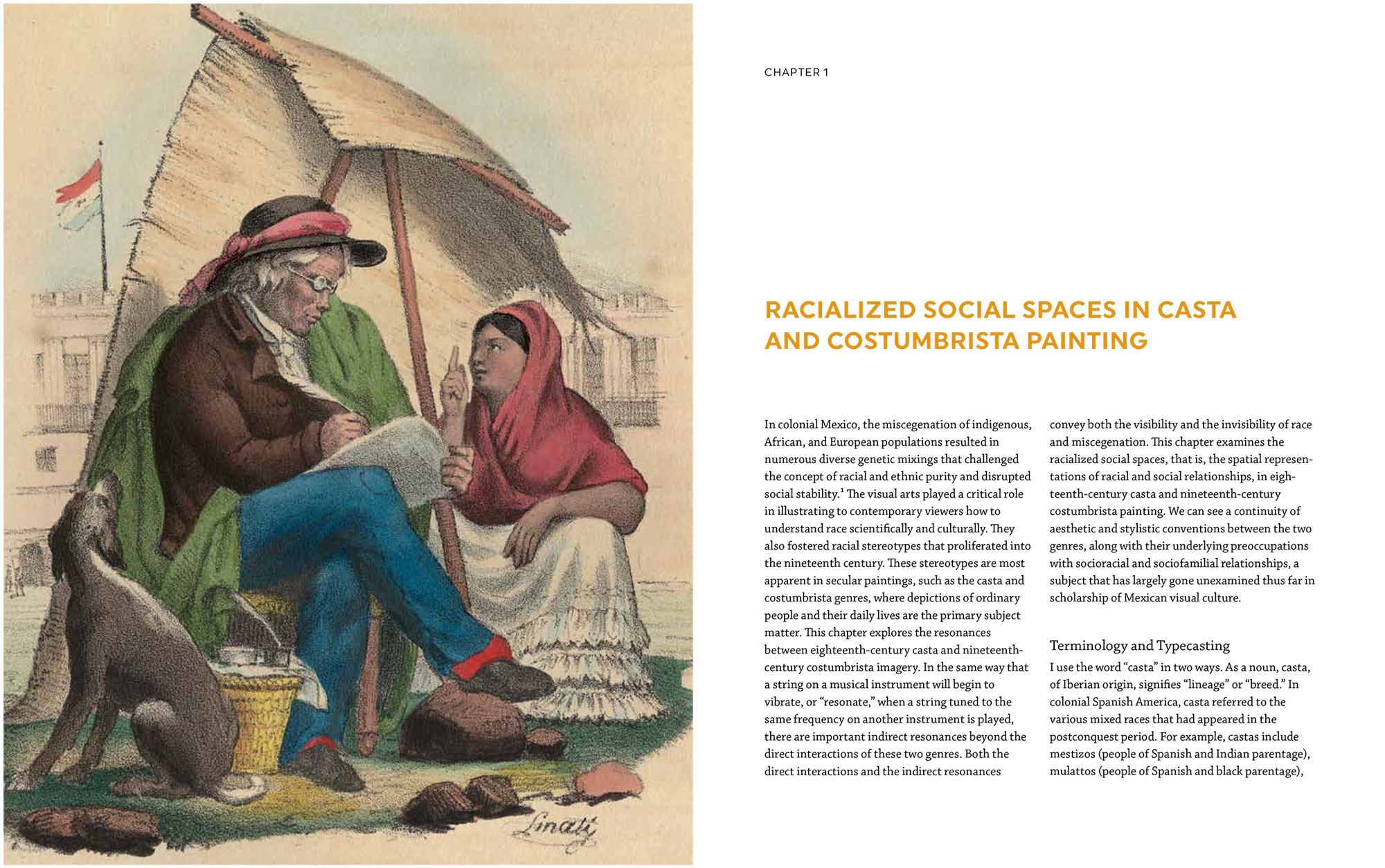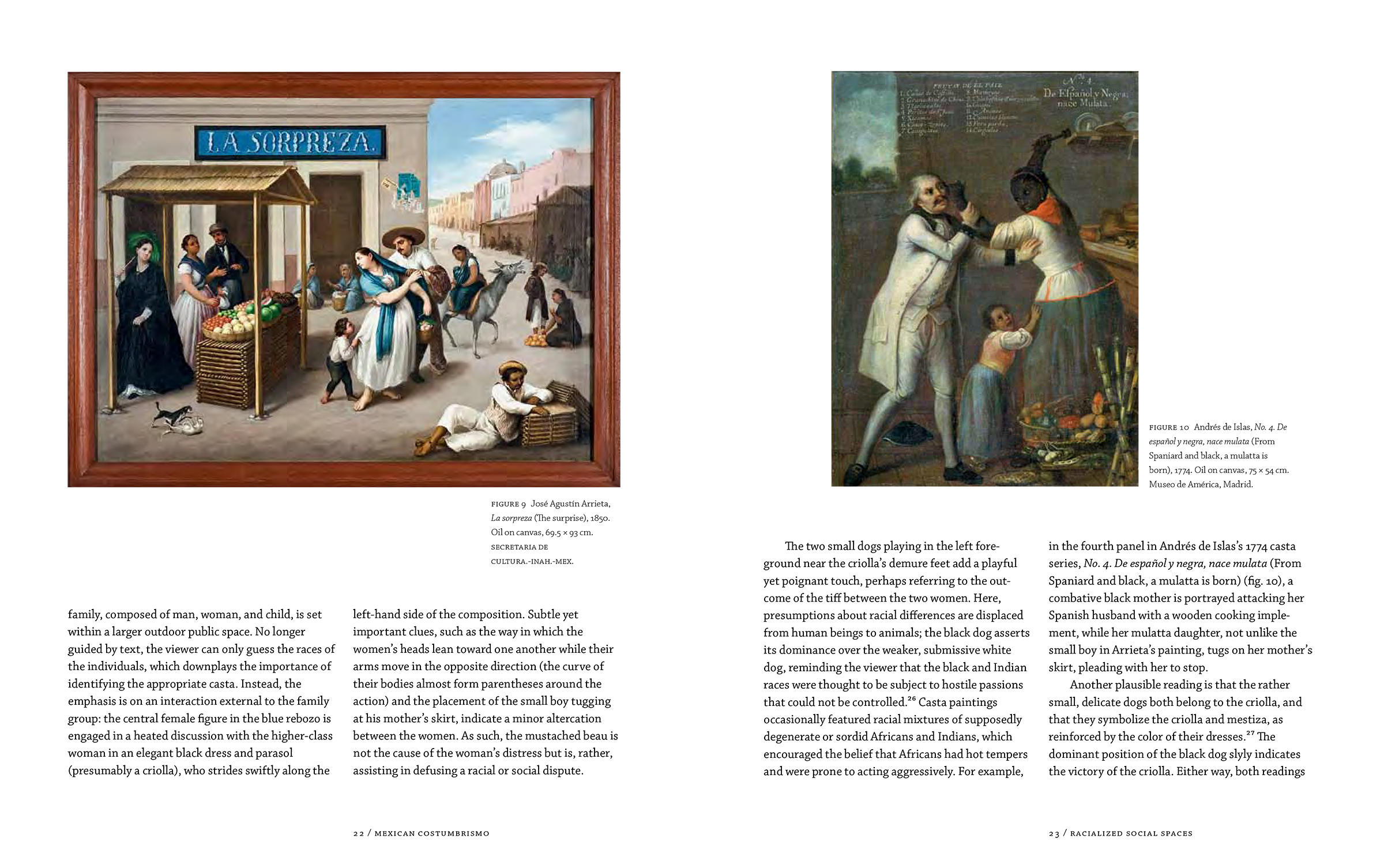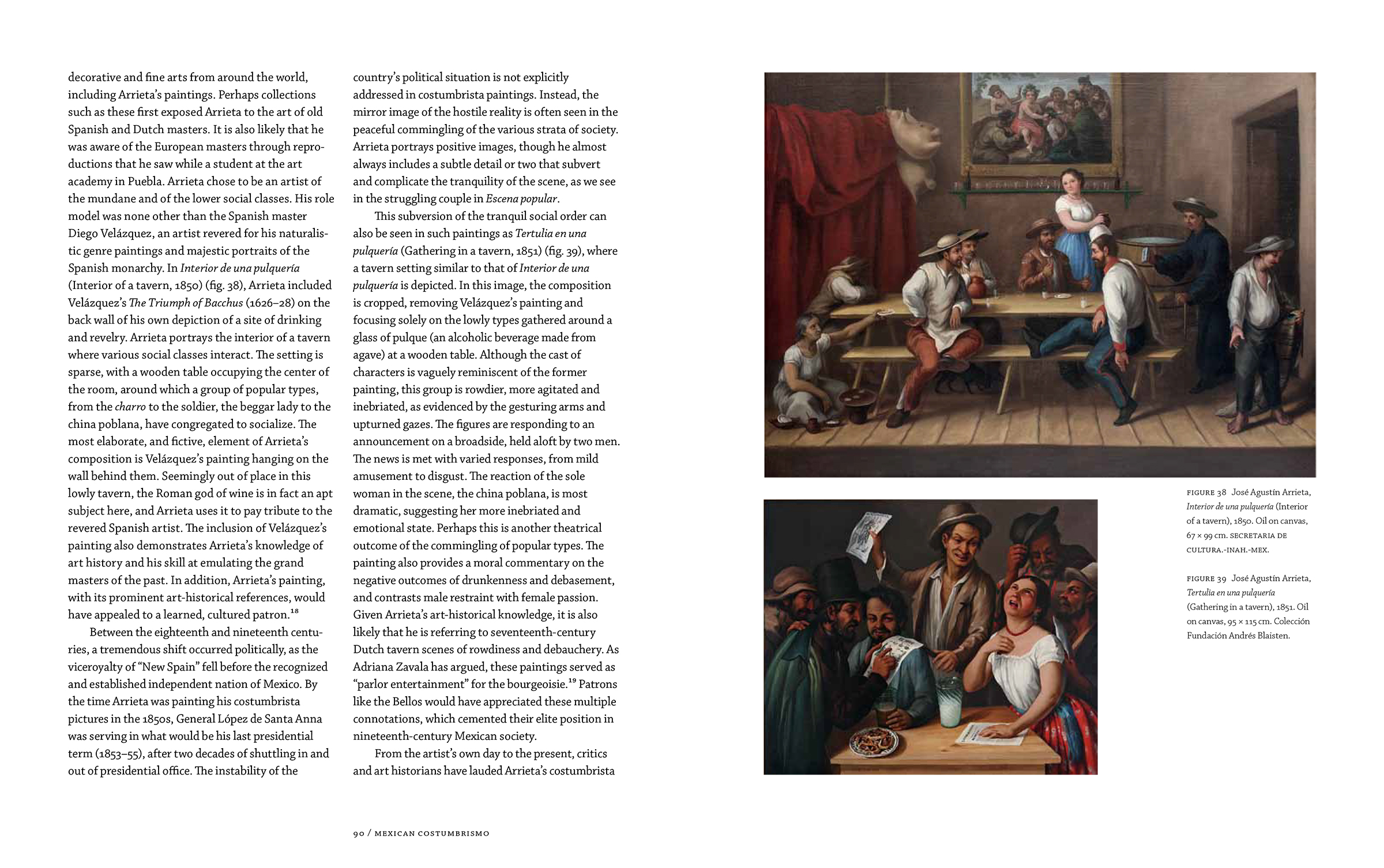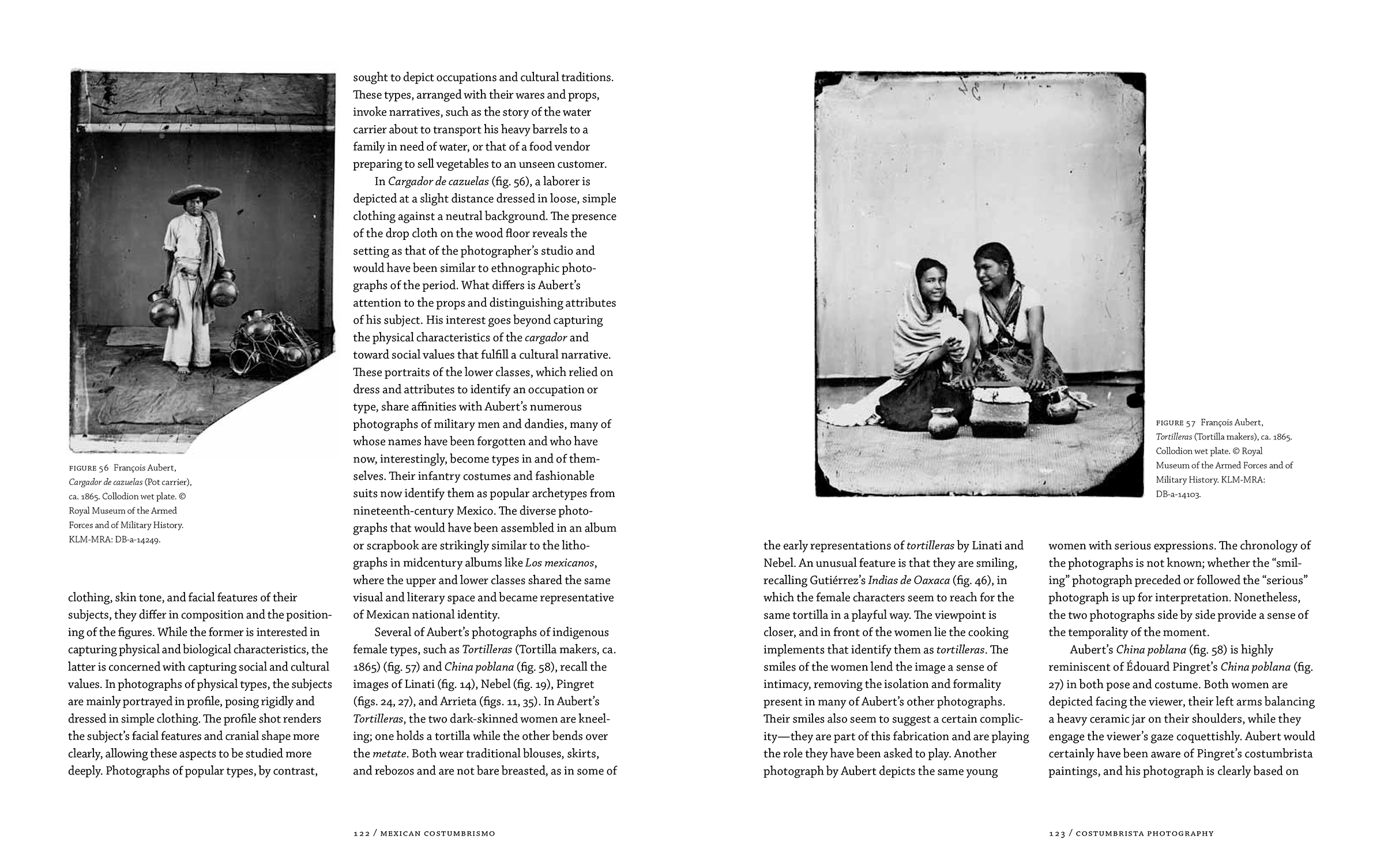 The years following Mexican independence in 1821 were critical to the development of social, racial, and national identities. The visual arts played a decisive role in this process of self-definition.
Mexican Costumbrismo
reorients current understanding of this key period in the history of Mexican art by focusing on a distinctive genre of painting that emerged between 1821 and 1890: costumbrismo.
In contrast to the neoclassical work favored by the Mexican academy, costumbrista artists portrayed the quotidian lives of the lower to middle classes, their clothes, food, dwellings, and occupations. Based on observations of similitude and difference, costumbrista imagery constructed stereotypes of behavioral and biological traits associated with distinct racial and social classes. In doing so, Mey-Yen Moriuchi argues, these works engaged with notions of universality and difference, contributed to the documentation and reification of social and racial types, and transformed the way Mexicans saw themselves, as well as how other nations saw them, during a time of rapid change for all aspects of national identity.
Carefully researched and featuring more than thirty full-color exemplary reproductions of period work, Moriuchi's study is a provocative art-historical examination of costumbrismo's lasting impact on Mexican identity and history.
E-book editions have been made possible through support of the Art History Publication Initiative (AHPI), a collaborative grant from the Andrew W. Mellon Foundation.
"This meticulous study of images of everyday social customs in nineteenth-century painting, literature, and photography in Mexico makes an outstanding contribution to the field of art history. Moriuchi's analysis enriches our understanding of the relation between the aesthetic and the political during Mexico's tumultuous and pivotal period of nation formation. Her conclusions have important implications as well for the art-historical study of the preceding colonial era and of twentieth-century Mexican modernism."
"Rooted in casta imagery of eighteenth-century New Spain as well as the works of nineteenth-century foreign traveler-artists in Mexico, Moriuchi's study demonstrates that such visualizations of racial and social diversity informed the twentieth-century concept of mexicanidad in the art produced by Mexican modernists. For students and scholars, this book significantly advances the scholarship on the visual cultures of Mexico."
"Mexican Costumbrismo represents a considerable step forward in the bibliography on Mexican (and, by extension, Latin American) art of the nineteenth century. Moriuchi's firm grasp of the art, social, and literary history of Mexico in the transitional era from colony to republic serves to create a nuanced, richly documented, and stimulating panorama of daily life and its imagery in a variety of visual genres. Moriuchi intelligently argues that seemingly straightforward scenes of 'picturesque' customs are often allusions to far more complicated sets of social circumstances."
"This thoughtful, fine-tuned study peels apart the layers of costumbrista painting, literature, and photography to reveal their centrality to discourses of nationhood and national identity in Mexico in its unstable first century of independence. Keenly sensitive to the ways in which race, class, and gender were both represented and misrepresented by costumbrismo's artists and consumers, Moriuchi's book demonstrates the complexity and relevance of a genre that well merits fresh attention."
"Mey-Yen Moriuchi's book is a noteworthy contribution that expands our understanding of a significant genre of art production in nineteenth-century Mexico and wider Latin America. Its comprehensive approach makes it a valuable resource for specialists as well as for scholars and students unfamiliar with nineteenth-century Mexican art."
Mey-Yen Moriuchi is Assistant Professor of Art History at LaSalle University.
Contents
List of Illustrations
Acknowledgments
Introduction
1. Racialized Social Spaces in Casta and Costumbrista Painting
2. Traveler-Artists' Visions of Mexico
3. Literary Costumbrismo: Celebration and Satire of los tipos populares
4. Local Perspectives: Mexican Costumbrista Artists
5. Costumbrista Photography
Conclusion
Notes
Bibliography
Index
Mailing List
Subscribe to our mailing list and be notified about new titles, journals and catalogs.