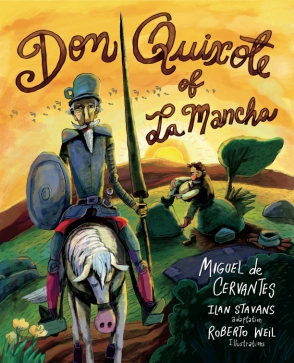 Don Quixote of La Mancha
Miguel de Cervantes, Adapted by Ilan Stavans, and Illustrated by Roberto Weil
Buy
Don Quixote of La Mancha
Miguel de Cervantes, Adapted by Ilan Stavans, and Illustrated by Roberto Weil
"[A] rambunctious homage, which retells famous episodes from the Spanish classic but sets them alongside capsule histories of Miguel de Cervantes's life and the novel's reception, as well as fourth wall-crashing ruminations on its outsized cultural influence. If you've ever wondered what Don Quixote would say if he saw 'Man of La Mancha' on Broadway, this is the book for you."
Media

Description

Reviews

Bio

Subjects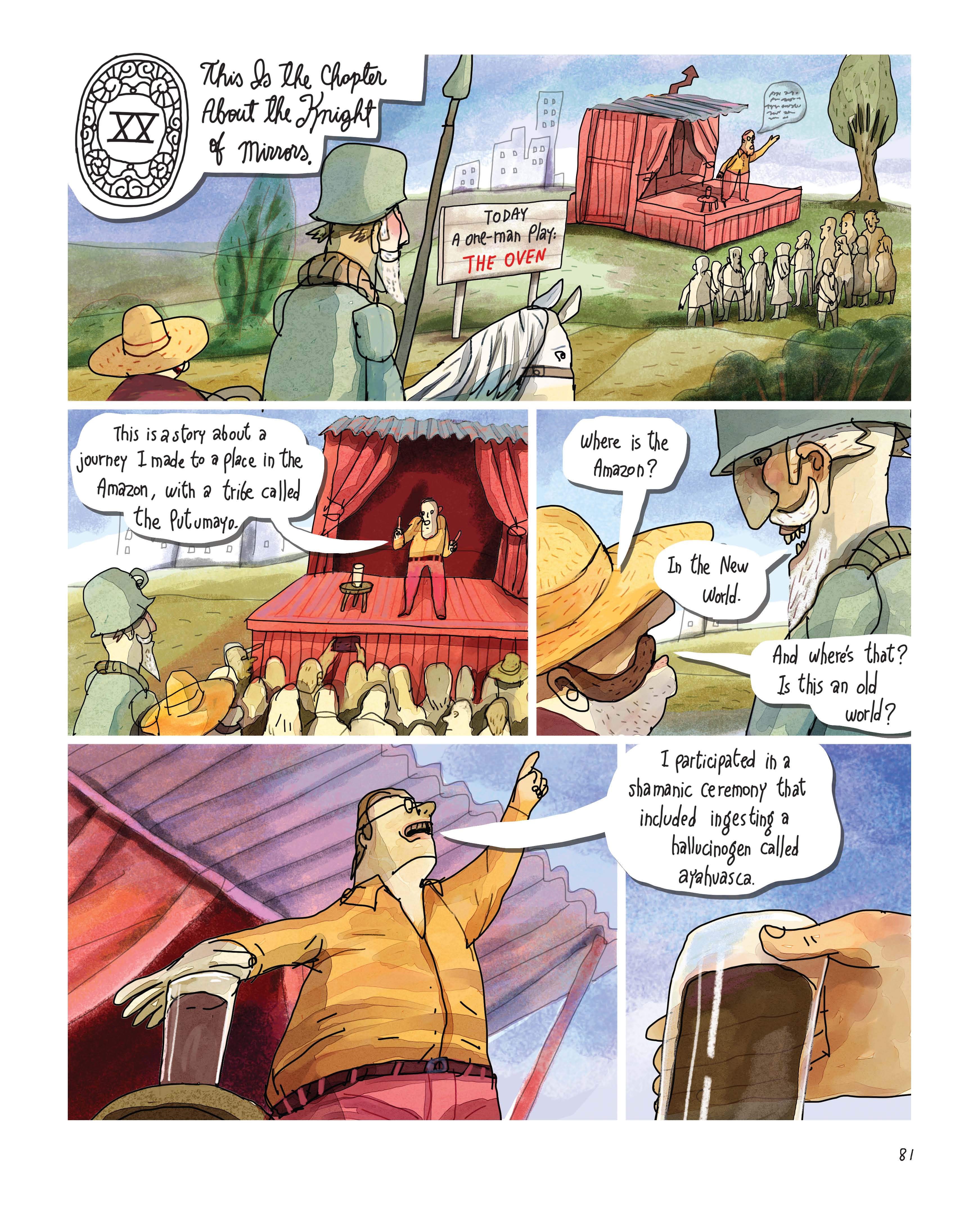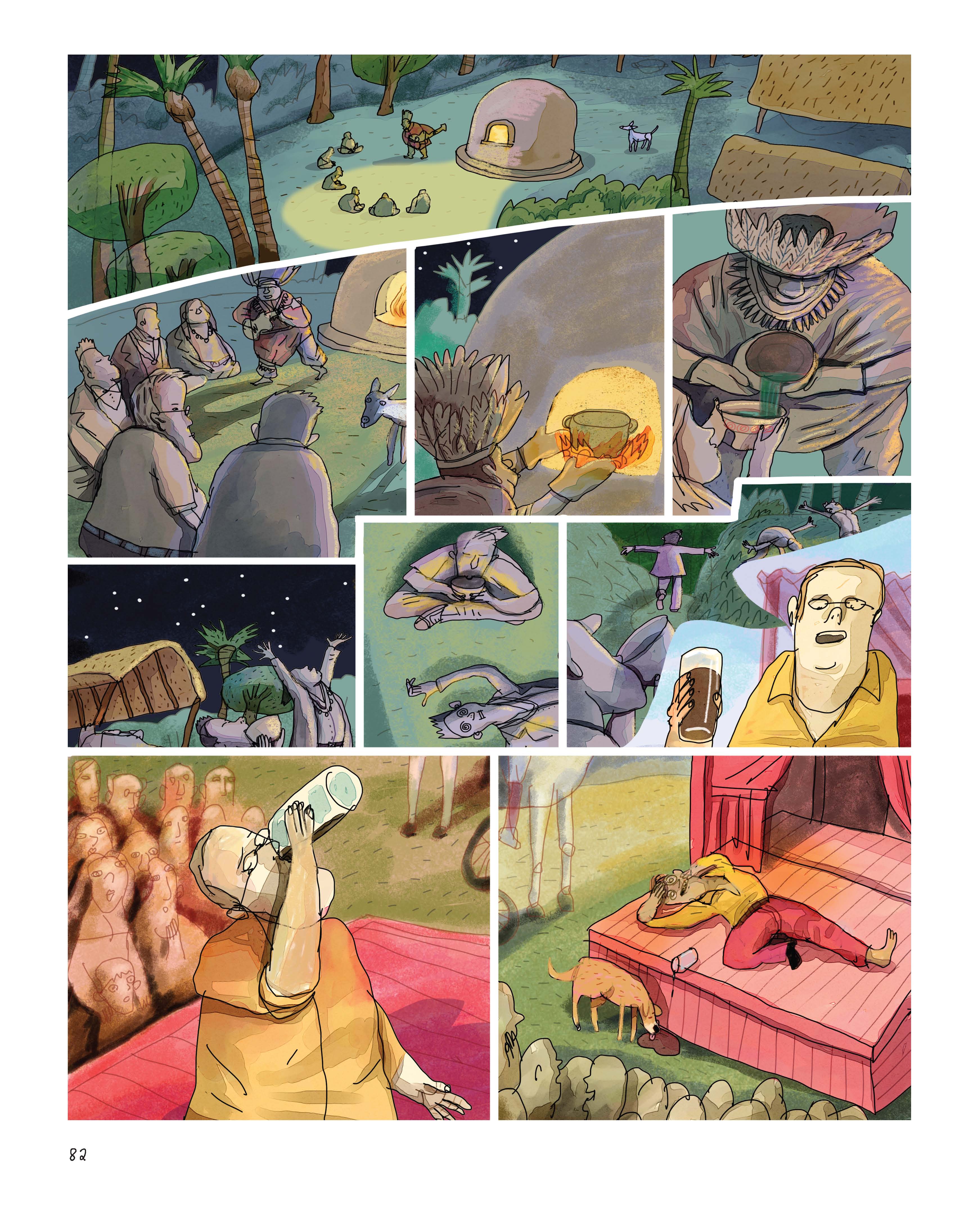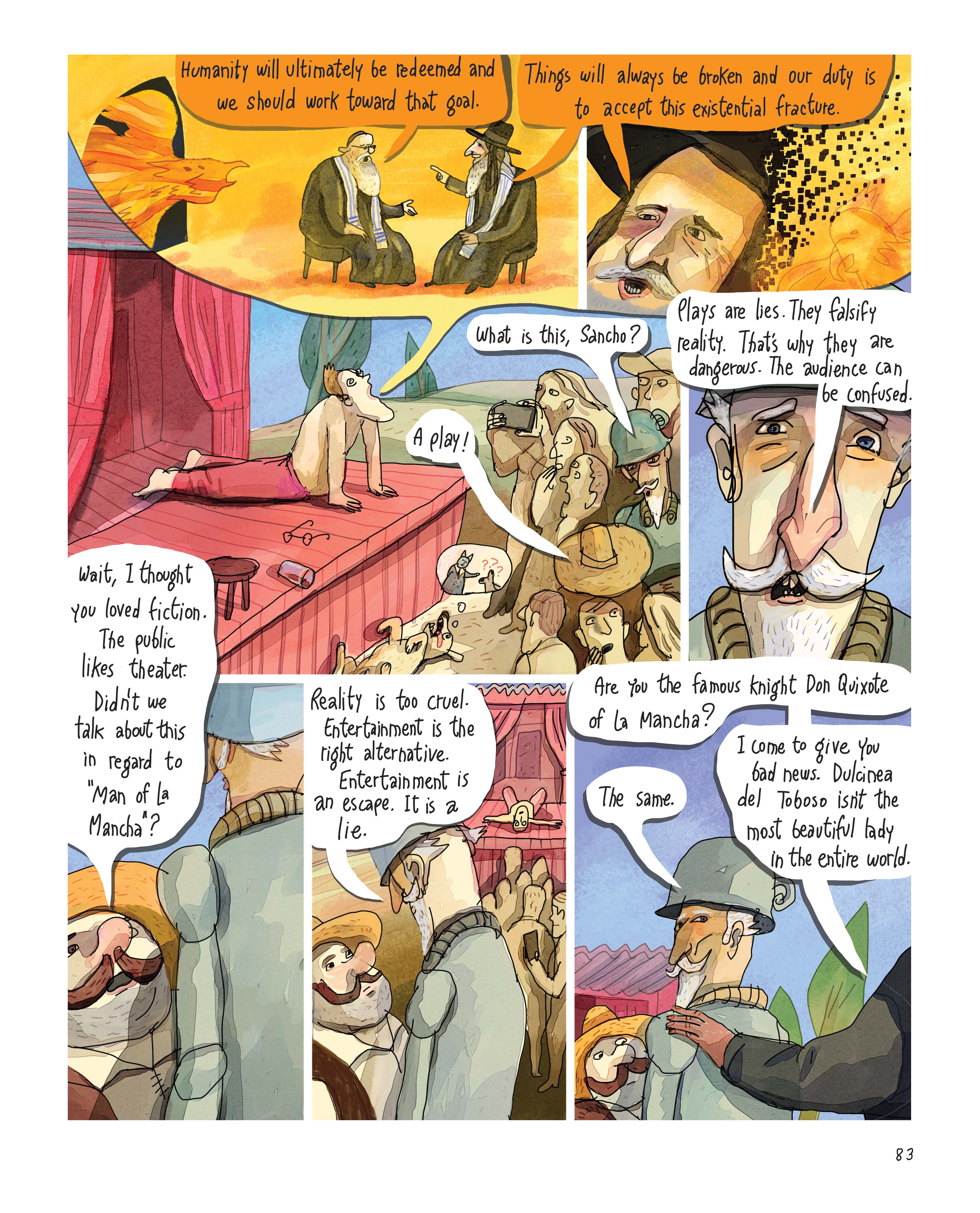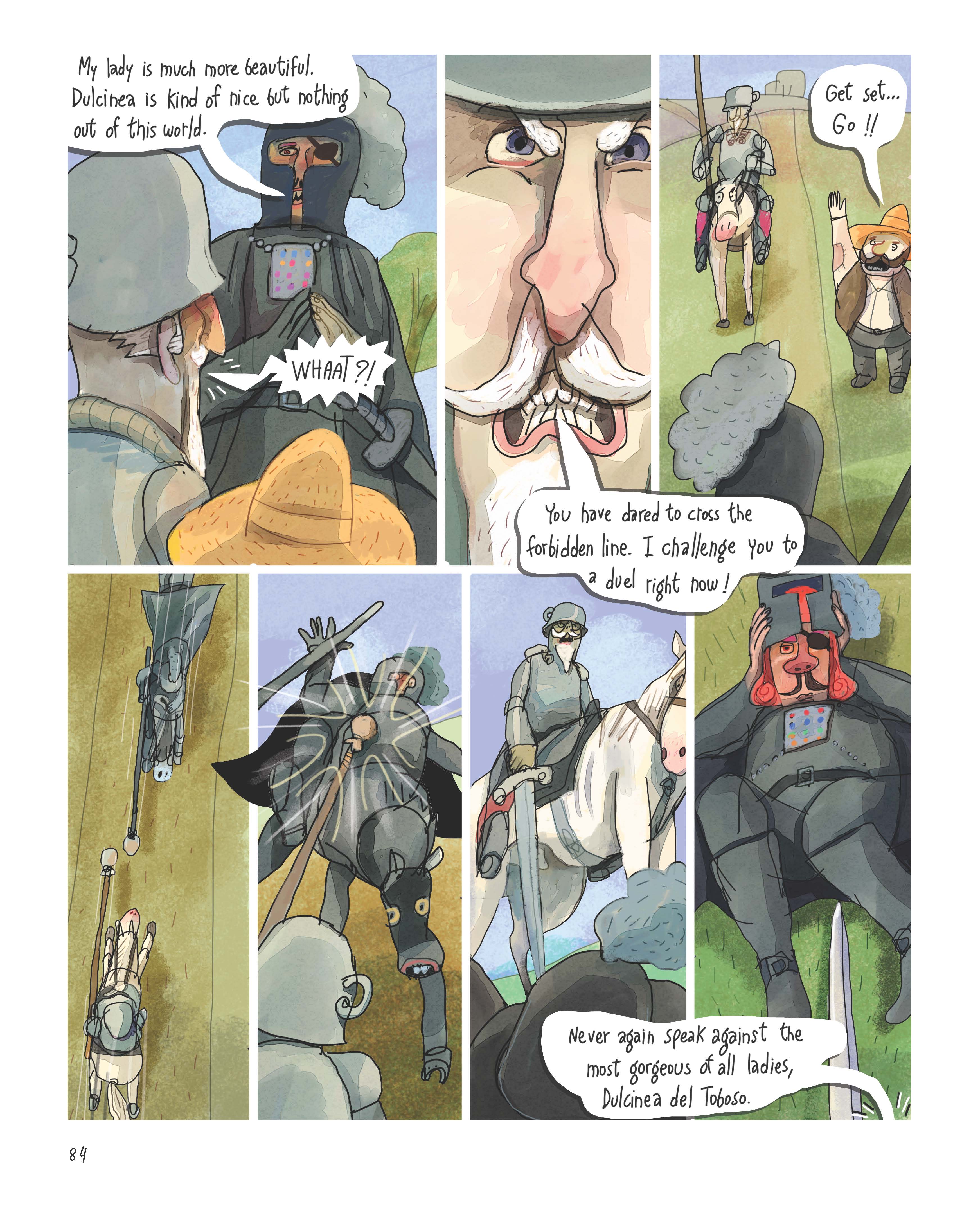 Originally published in two parts in 1605 and 1615 and often considered "the first modern novel," Miguel de Cervantes's
Don Quixote
is undoubtedly the most influential work in the Spanish literary canon. In this groundbreaking graphic adaptation, cultural commentator Ilan Stavans and illustrator Roberto Weil reimagine Cervantes's masterpiece in ways that are both faithful and whimsically irreverent.
In these pages, Stavans and Weil pay tribute to Cervantes's novel as well as its complex resonances in the centuries since its publication. The dauntless "mad knight" Don Quixote and his hapless squire, Sancho Panza, encounter the infamous windmills, contend with disbelieving peasants and noblemen, and seek relentlessly for Quixote's imaginary love, Dulcinea. They also confront their own creators and adapters—Cervantes, Salvador Dalí, Franz Kafka, and Stavans and Weil themselves—and try to make sense out of the madness of drones, taxicabs, and their own literary immortality. The result is an ambitious and compelling graphic novel that reveals Don Quixote as un libro infinito—a work that reflects the past, present, and future of the human condition.
Available in both English and Spanglish editions, this inspired and audacious interpretation of one of the greatest novels ever written is sure to be savored by generations to come.
"[A] rambunctious homage, which retells famous episodes from the Spanish classic but sets them alongside capsule histories of Miguel de Cervantes's life and the novel's reception, as well as fourth wall-crashing ruminations on its outsized cultural influence. If you've ever wondered what Don Quixote would say if he saw 'Man of La Mancha' on Broadway, this is the book for you."
"[Stavans and Weil] succeed in bringing to life the spirit of the original's mix of absurdity, serious-minded morality, and its thesis that ideas are often more important than reality."
"Dynamic duo Ilan Stavans and Roberto Weil have recreated the classic Don Quixote as a virtuoso extravaganza that crisscrosses English and Spanish with a vibrant palette of color and visual artistry. With both an English and a Spanglish edition, we Latinxs finally get our own Quixote, and the world gets a playful, smart, and visually multilayered twenty-first-century Quixote. Don Quixote of La Mancha warmly invites us all to relish its resplendent in-between spaces of language, identity, and nation."
"What is de Cervantes's 17th-century novel really about? Why does it matter? After reading this graphic adaptation from Stavans and Weil, one remains blissfully confused, albeit sensing the ineffable absurdity of storytelling and questioning the nature of narrative in the modern age."
Award-winning and internationally renowned author Ilan Stavans is Lewis-Sebring Professor of Humanities and Latin American and Latino Culture at Amherst College, the publisher of Restless Books, the host of New England Public Radio's In Contrast, and a columnist for the Spanish edition of the New York Times. He is the general editor of The Norton Anthology of Latino Literature and author of Quixote: The Novel and the World and Once@9:53am, the latter also published by Penn State University Press.
Roberto Weil is an award-winning illustrator living in Miami. He collaborated with Ilan Stavans on the graphic novel Mister Spic Goes to Washington.
Mailing List
Subscribe to our mailing list and be notified about new titles, journals and catalogs.