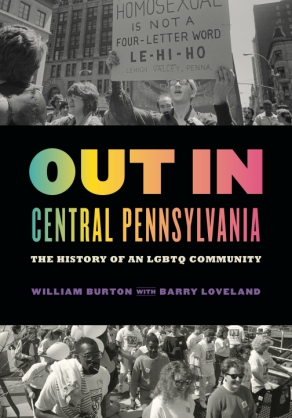 Out in Central Pennsylvania
The History of an LGBTQ Community
William Burton with Barry Loveland
BUY
Out in Central Pennsylvania
The History of an LGBTQ Community
William Burton with Barry Loveland
"Out in Central Pennsylvania offers an important addition to LGBTQ history, giving us an expertly researched and compelling story of local activism told by the men and women who built community and political consciousness in the decades after Stonewall. In situating the particular challenges and creative efforts of LGBTQ organizing within broader national movements, William Burton and Barry Loveland remind us that the history of our fight for equality is found not only in big cities but also in small towns and rural areas across the country."
Media

Description

Reviews

Bio

Table of Contents

Sample Chapters

Subjects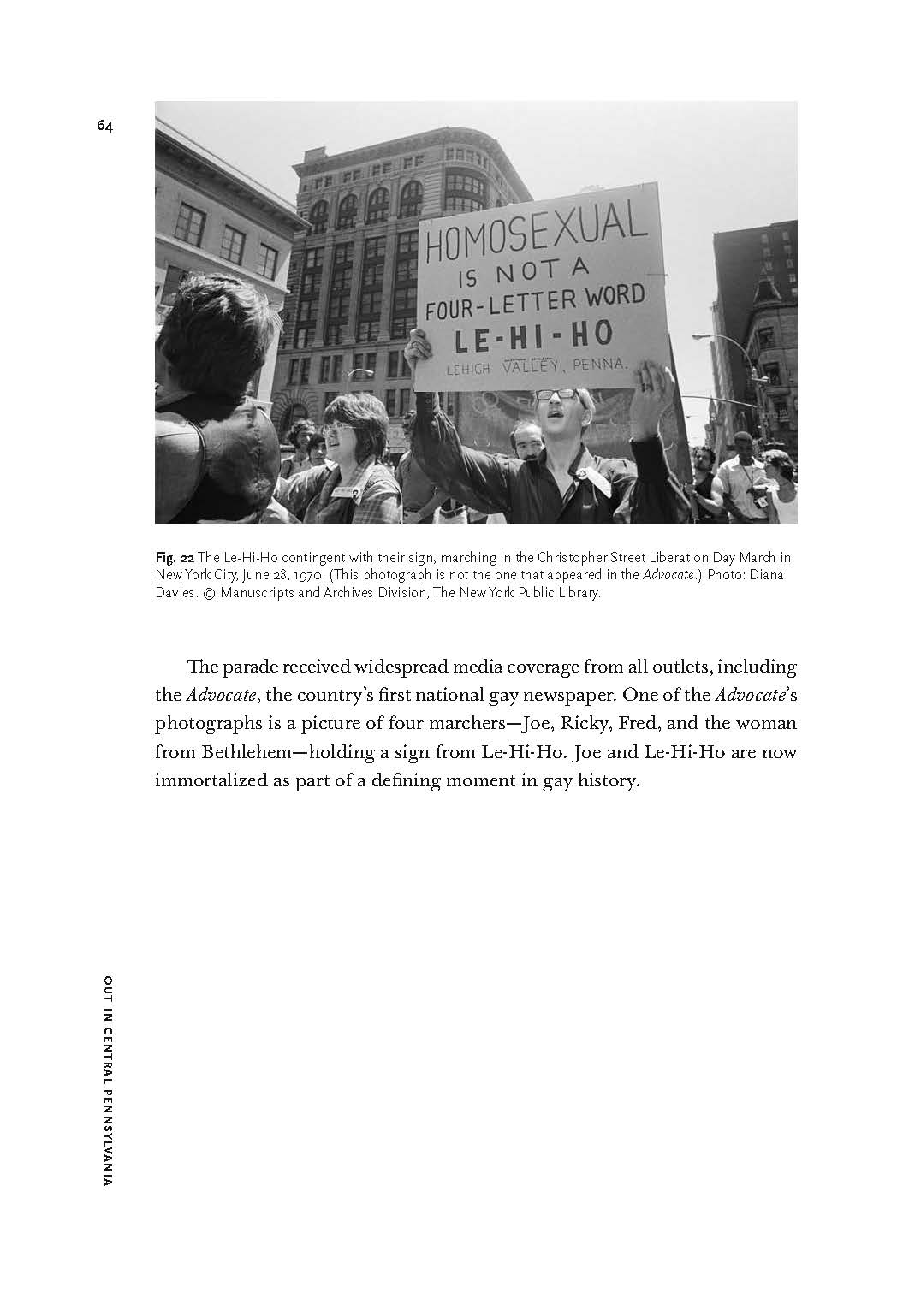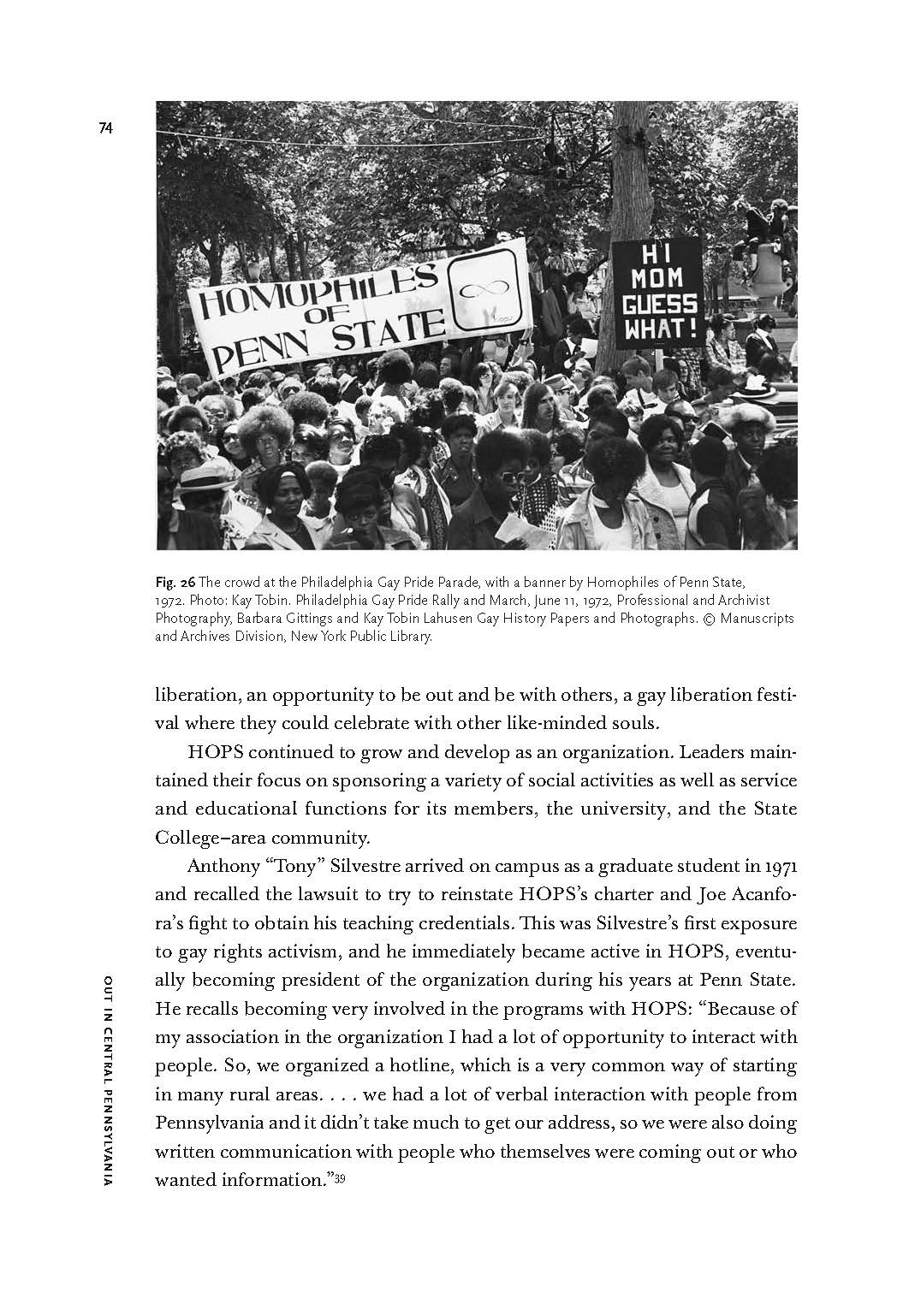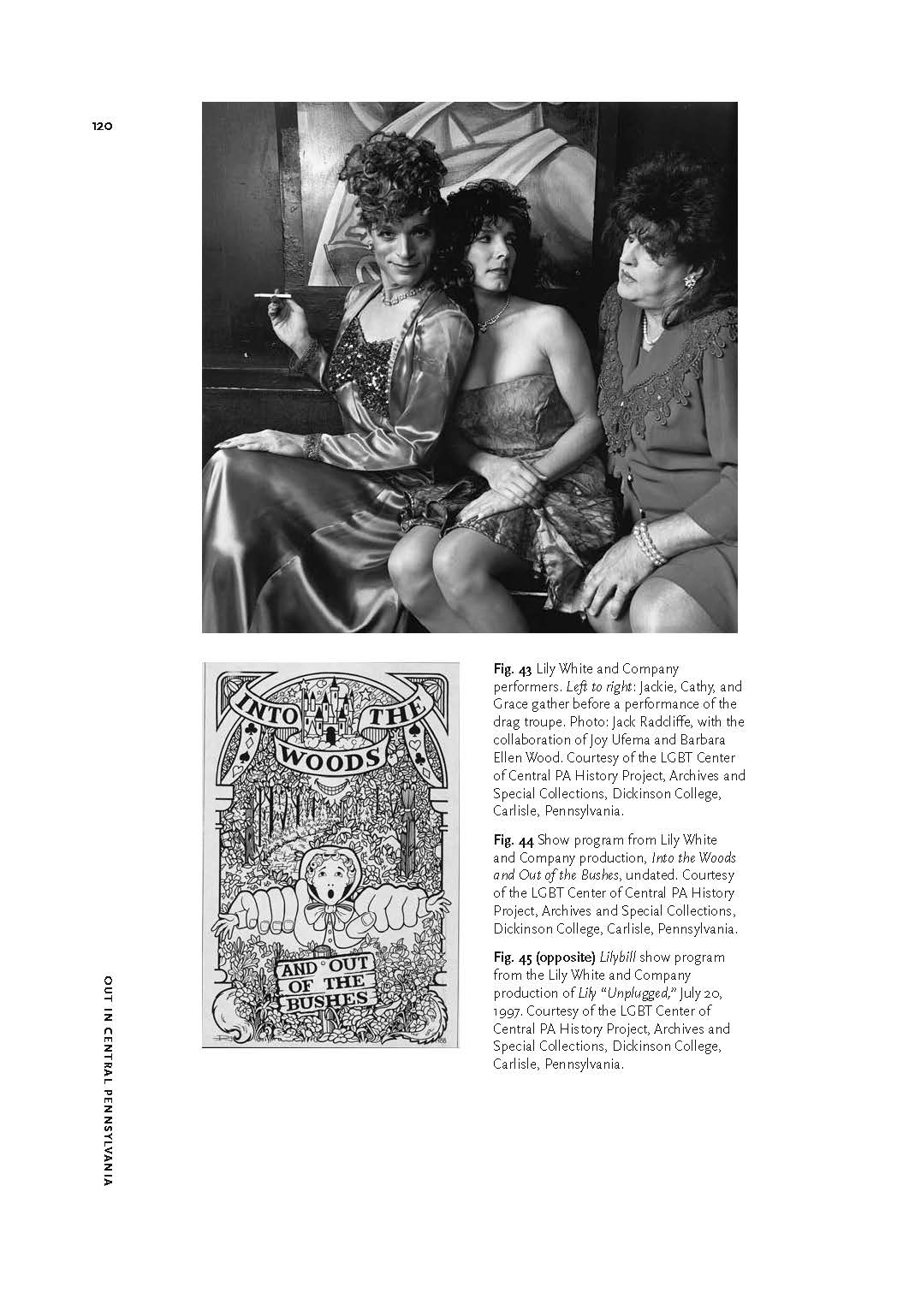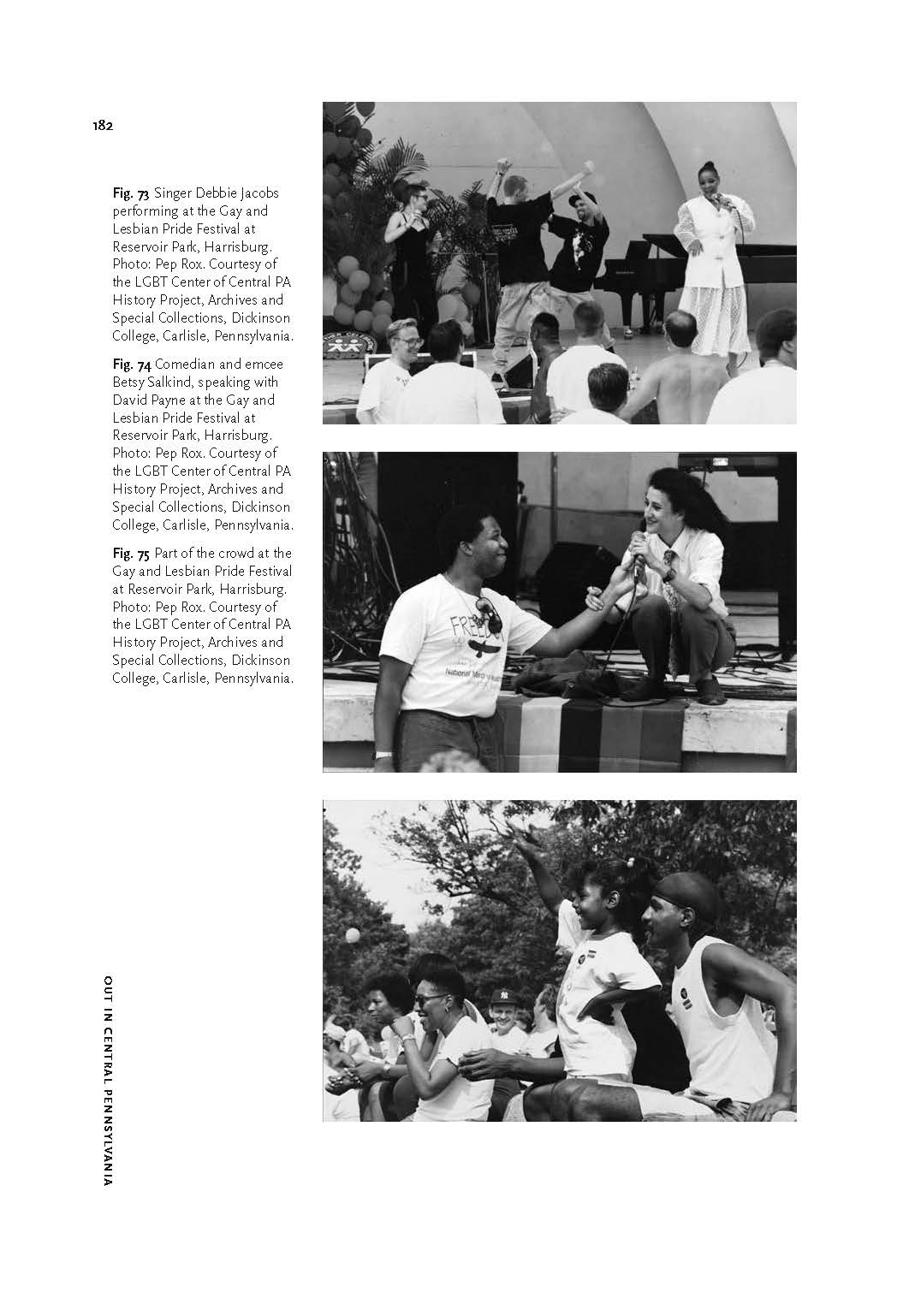 Outside of major metropolitan areas, the fight for lesbian, gay, bisexual, and transgender rights has had its own unique and rich history—one that is quite different from the national narrative set in New York and California.
Out in Central Pennsylvania
highlights one facet of this lesser-known but equally important story, immersing readers in the LGBTQ community building and social networking that has taken place in the small cities and towns in the heart of Pennsylvania from the 1960s to the present day.
Drawing from oral histories and the archives of the LGBT Center of Central PA History Project, this book recounts the innovative ways that LGBTQ central Pennsylvanians organized to demand civil rights and to improve their quality of life in a region that often rejected them.
Full of compelling stories of individuals seeking community and grappling with inequity, harassment, and discrimination, and featuring a distinctive trove of historical photographs, Out in Central Pennsylvania is a local story with national implications. It brings rural and small-town queer life out into the open and explores how LGBTQ identity and social advocacy networks can form outside of a large urban environment.
"Out in Central Pennsylvania offers an important addition to LGBTQ history, giving us an expertly researched and compelling story of local activism told by the men and women who built community and political consciousness in the decades after Stonewall. In situating the particular challenges and creative efforts of LGBTQ organizing within broader national movements, William Burton and Barry Loveland remind us that the history of our fight for equality is found not only in big cities but also in small towns and rural areas across the country."
"A profoundly important addition to the history of the LGBTQ movement in our country. Too often we think of gay radicalism as occurring only in our busy, liberal metropolises. But William Burton casts a light on what queer community and activism have looked like in small towns and rural areas, far away from the refuges of the cultural mega-capitals. The result is a rich, astonishing account of individuals who braved all to create a place for themselves, for their friends and lovers, and for the generations that have reaped what they sowed. It is also a reminder that not all gay people have to run away from home to be open. This book is an inspiration!"
William Burton is an author based in Provincetown, Massachusetts.
Barry Loveland is retired from the Pennsylvania Historical and Museum Commission and is the cofounder and chair of the LGBT Center of Central PA History Project.
Foreword
Acknowledgments
Introduction
1. Discovery
2. Sparks!
3. Awakening
4. Convergence
5. Turbulence
6. Battles
7. Pride
8. Fruition
Conclusion
Notes
Selected Bibliography
Index
Mailing List
Subscribe to our mailing list and be notified about new titles, journals and catalogs.