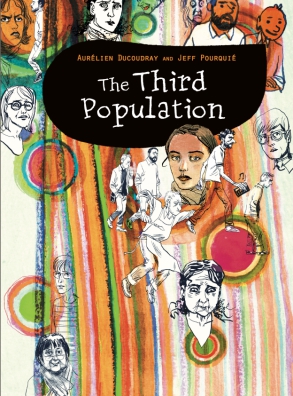 The Third Population
Aurélien Ducoudray and Jeff Pourquié, Translated by Kendra Boileau
Buy
The Third Population
Aurélien Ducoudray and Jeff Pourquié, Translated by Kendra Boileau
"Guided by caregivers, administrators, but mostly the patients, the observant duo turn their initial announcement of 'We're here to make a comic about Chesnaie' into a surprisingly participatory, warmly individualized, even laugh-out-loud, record of mental illness."
Media

Description

Reviews

Bio

Subjects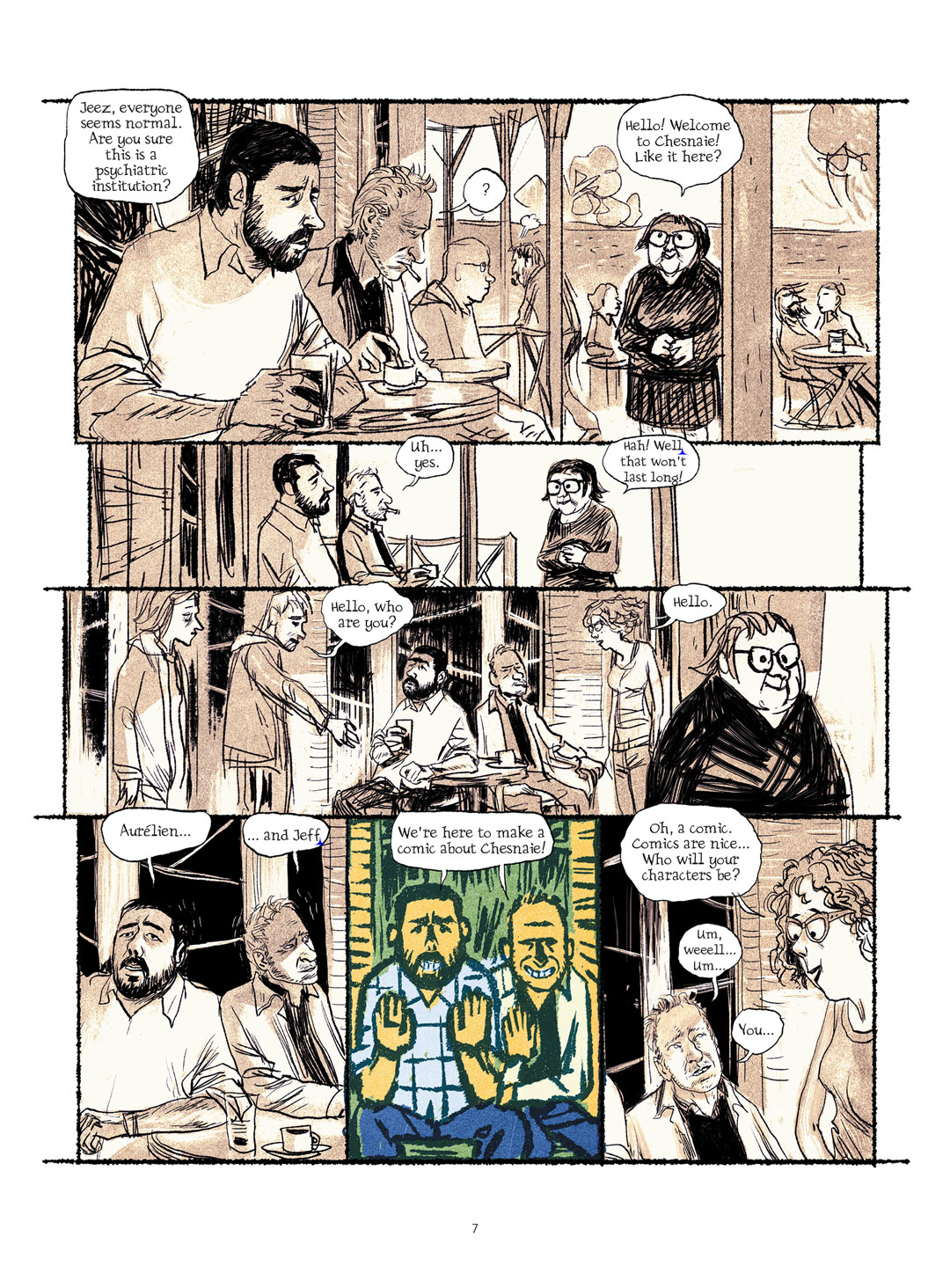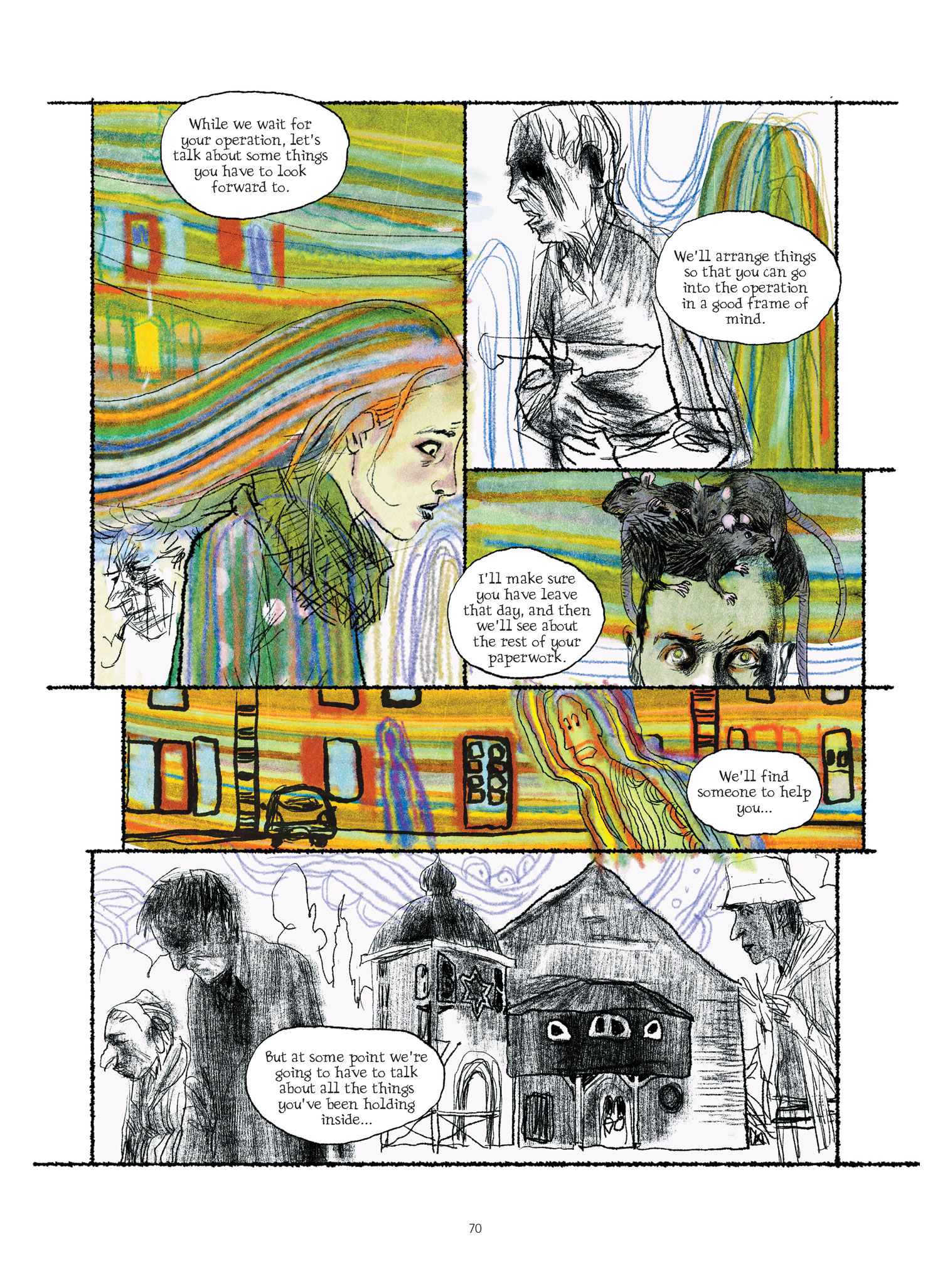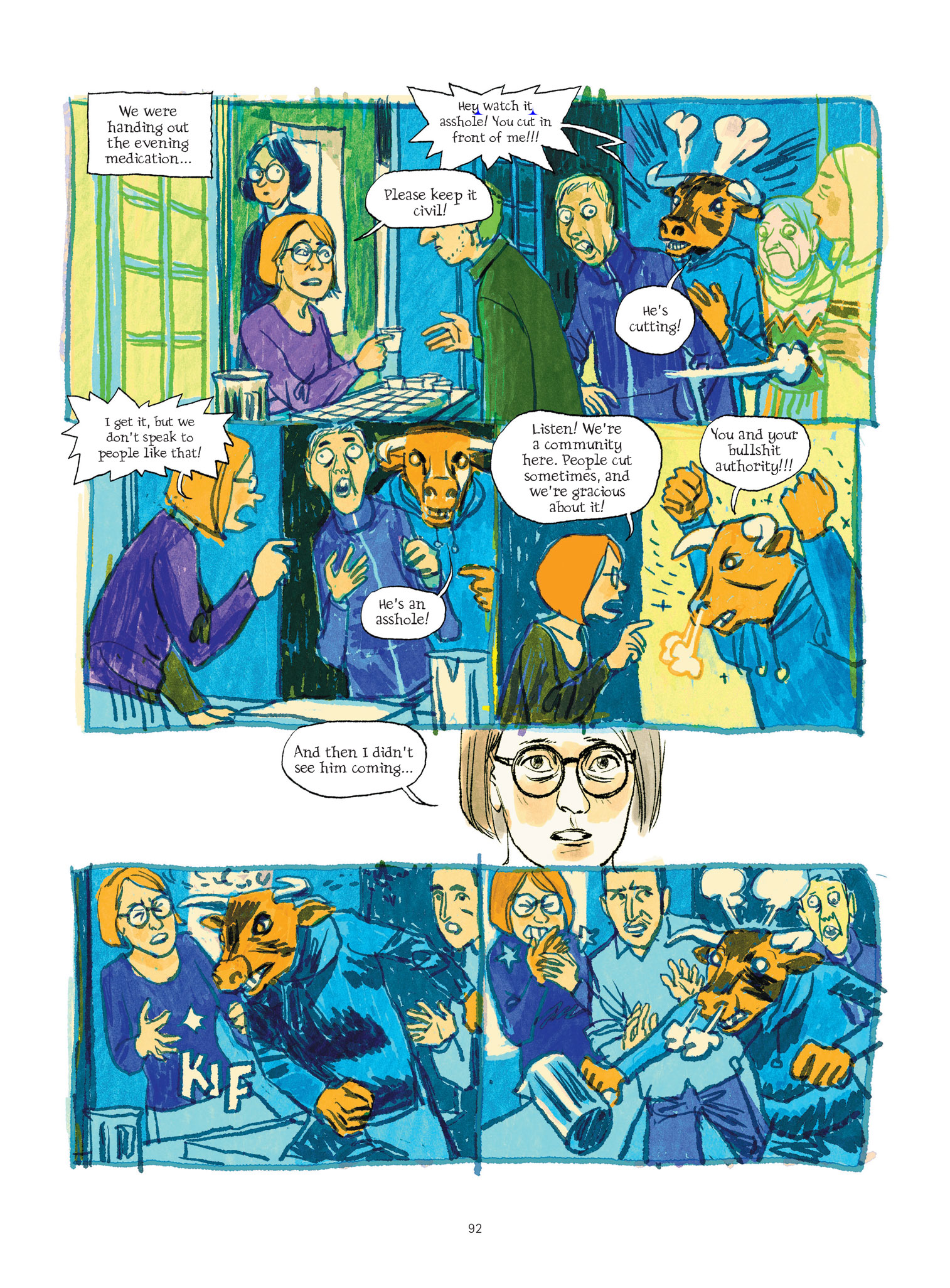 Founded in 1956, the French psychiatric clinic La Chesnaie is an open and welcoming facility that houses about one hundred people of all ages. It provides traditional forms of care for people with serious mental illness, but it does so in a uniquely supportive environment where patients and caregivers participate equally in the day-to-day operations of the clinic. The driving force of La Chesnaie is the "Club," a nonprofit organization serving as a liaison between the clinic and the outside world. It arranges cultural and recreational outings for the patients as well as activities like concerts and exhibitions that bring the public to La Chesnaie. As a result, days at the clinic are quite lively and never routine.
Author Aurélien Ducoudray and illustrator Jeff Pourquié immersed themselves for a time in the culture of La Chesnaie. Like everyone there, including the patients, supervisors, and caregivers, they took part in the daily chores of the clinic, cooking and cleaning. They participated in group events and even led a comics workshop to teach the residents about their craft. The Third Population is the engaging, inspiring, and often poignantly funny result of this project.
The Third Population is a sensitive and uncompromising portrayal of daily life in this singular psychiatric health facility where patients are encouraged to build human relationships in spite of the difficulties that mental illness can pose. As the supervisors and caregivers take part in the daily activities of their patients, differences are erased and empathic bonds are formed, with the result that sometimes it is difficult to distinguish the patients from the caregivers.
"Guided by caregivers, administrators, but mostly the patients, the observant duo turn their initial announcement of 'We're here to make a comic about Chesnaie' into a surprisingly participatory, warmly individualized, even laugh-out-loud, record of mental illness."
"The Third Population is a great missing component to the rich area of comics about mental health, a form of stepping back from the intensely personal aspects and mapping out the universal ones that include many levels of involvement and require planning, organization, patience, and empathy."
"Showing compassion for others is a rare thing these days, especially when it comes to people with disabilities. But in The Third Population we have just that. Aurélien Ducoudray and Jeff Pourquié—maybe even without intending to—have created a graphic novel that is kind, honest, heartfelt, and humane."
"A book full of life and humor, on an unusual psychiatric establishment."
Aurélien Ducoudray is the author of numerous documentary comics and graphic novels, including the prize-winning Amère Russie, Clichés de Bosnie, and Championzé: Une histoire de Battling Siki.
Jeff Pourquié is an artist and a gypsy jazz guitarist. He is the illustrator of a number of comics and graphic novels in French.
Mailing List
Subscribe to our mailing list and be notified about new titles, journals and catalogs.