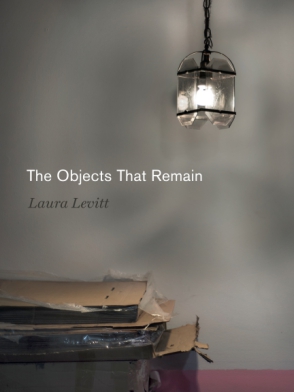 The Objects That Remain
Laura Levitt
BUY
The Objects That Remain
Laura Levitt
"[An] aching, concentric rumination on loss, in which writing through the aftermath leads to insights on letting go and holding on."
Description

Reviews

Bio

Table of Contents

Sample Chapters
On a November evening in 1989, Laura Levitt was raped in her own bed. Her landlord heard the assault taking place and called 911, but the police arrived too late to apprehend Laura's attacker. When they left, investigators took items with them—a pair of sweatpants, the bedclothes—and a rape exam was performed at the hospital. However, this evidence was never processed.
Decades later, Laura returns to these objects, viewing them not as clues that will lead to the identification of her assailant but rather as a means of engaging traumatic legacies writ large.
The Objects That Remain is equal parts personal memoir and fascinating examination of the ways in which the material remains of violent crimes inform our experience of, and thinking about, trauma and loss. Considering artifacts in the United States Holocaust Memorial Museum and evidence in police storage facilities across the country, Laura's story moves between intimate trauma, the story of an unsolved rape, and genocide. Throughout, she asks what it might mean to do justice to these violent pasts outside the juridical system or through historical empiricism, which are the dominant ways in which we think about evidence from violent crimes and other highly traumatic events.
Over the course of her investigation, the author reveals how these objects that remain and the stories that surround them enable forms of intimacy. In this way, she models for us a different kind of reckoning, where justice is an animating process of telling and holding.
"[An] aching, concentric rumination on loss, in which writing through the aftermath leads to insights on letting go and holding on."
"A difficult, painful, and compelling book in which Levitt weaves a complex analysis of the materiality and meaningfulness of what remains of the quotidian (objects, clothing, detritus) as testimony and witness to trauma."
"How does evidence function in the pursuit of justice? Laura Levitt was violently raped decades ago, and The Objects That Remain attends to the reverberations of that experience. Rare in her capacity to create a book both analytically rigorous and imaginatively capacious, Levitt here juxtaposes a remarkable range of events, objects, archives, and stories that she has gathered from extensive research. She tracks how official histories are told, and how she remembers what is lost and forever gone. As she does this work, the book turns toward a new horizon of justice and an underdetermined future."
"At times provocative and uncomfortable, yet persistently inquisitive, The Objects That Remain is an autobiographically framed investigation—a forensic search, if you will—for traces of evidence in the objects that carry sexual and state violence. The book is an imaginative rethinking of sensory knowledge across multiple scales and eras, and it marks a memorable contribution to cultural analyses of material artifacts as carriers of a crime and a silence."
Laura Levitt is Professor of Religion, Jewish Studies, and Gender at Temple University. She is the author of American Jewish Loss After the Holocaust and Jews and Feminism: The Ambivalent Search for Home.
Acknowledgements
Prelude: An Affection for Objects, A Memory of Blood
Introduction
Part I: Sacred Texts, The Red Parts
Chapter One: The Allure of Bloody Garments: A Medieval Interlude
Chapter Two: In the Poet's Hand: The Red Parts
Chapter Three: In the Potter's Hands: Containers of Loss
Part II: The Arts and Rites of Holding
Chapter Four: The Art of Custody: Police Property Management
Chapter Five: The Arts of Conservation and Collections Management
Chapter Six: Tending to Sacred Objects and Their Afterlives
Coda/Conclusion: Returning to Atlanta, Carrying On
Notes
Bibliography
Index
Mailing List
Subscribe to our mailing list and be notified about new titles, journals and catalogs.