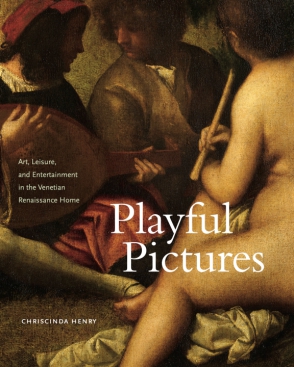 Playful Pictures
Art, Leisure, and Entertainment in the Venetian Renaissance Home
Chriscinda Henry
Buy
Playful Pictures
Art, Leisure, and Entertainment in the Venetian Renaissance Home
Chriscinda Henry
A 2022 Choice Outstanding Academic Title
"Henry's book makes an important contribution to scholarship on the history of collecting and display as an activity related to, but distinct from, patronage. And it conveys a substantive interdisciplinary look at early modern Venetian secular images, seen through the lens of contemporaneous developments in literature, music and theatre, which up to this point have been studied in isolation from one another."
Media

Description

Reviews

Bio

Table of Contents

Subjects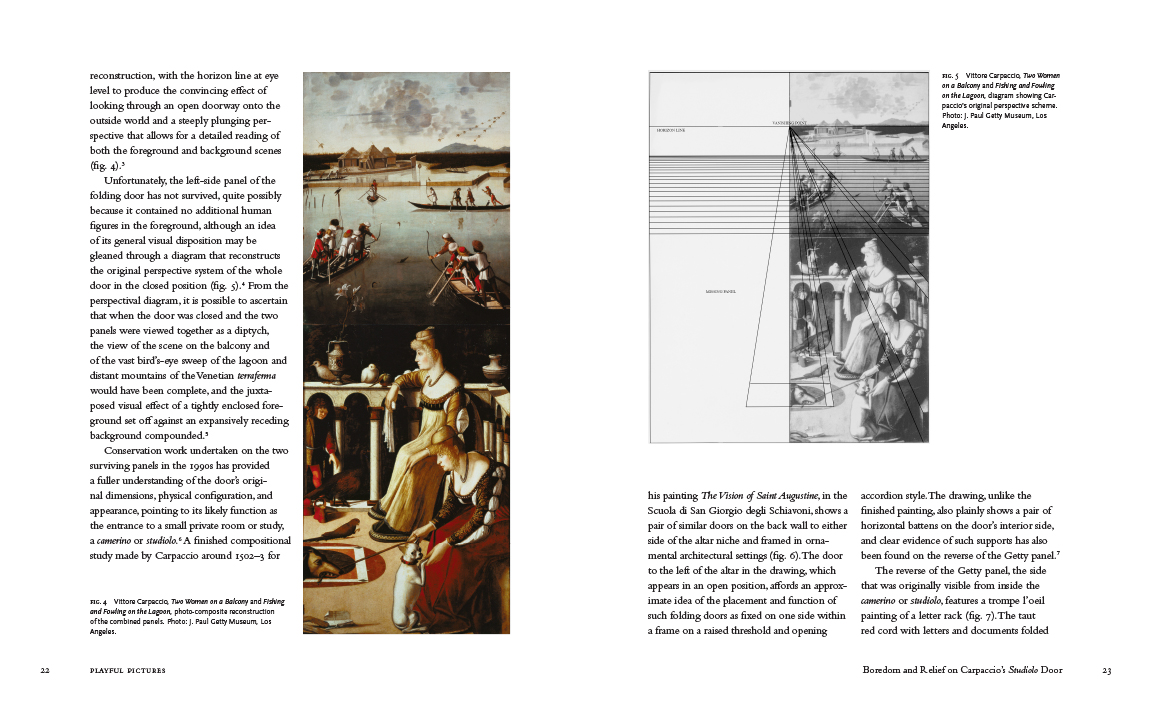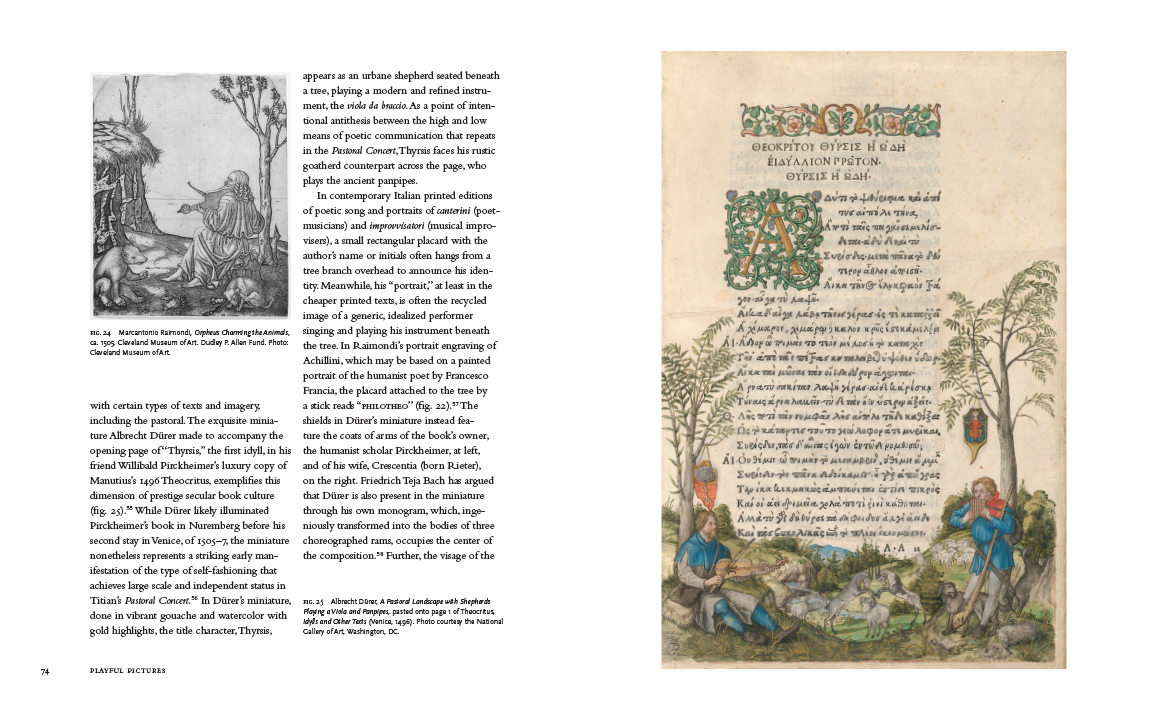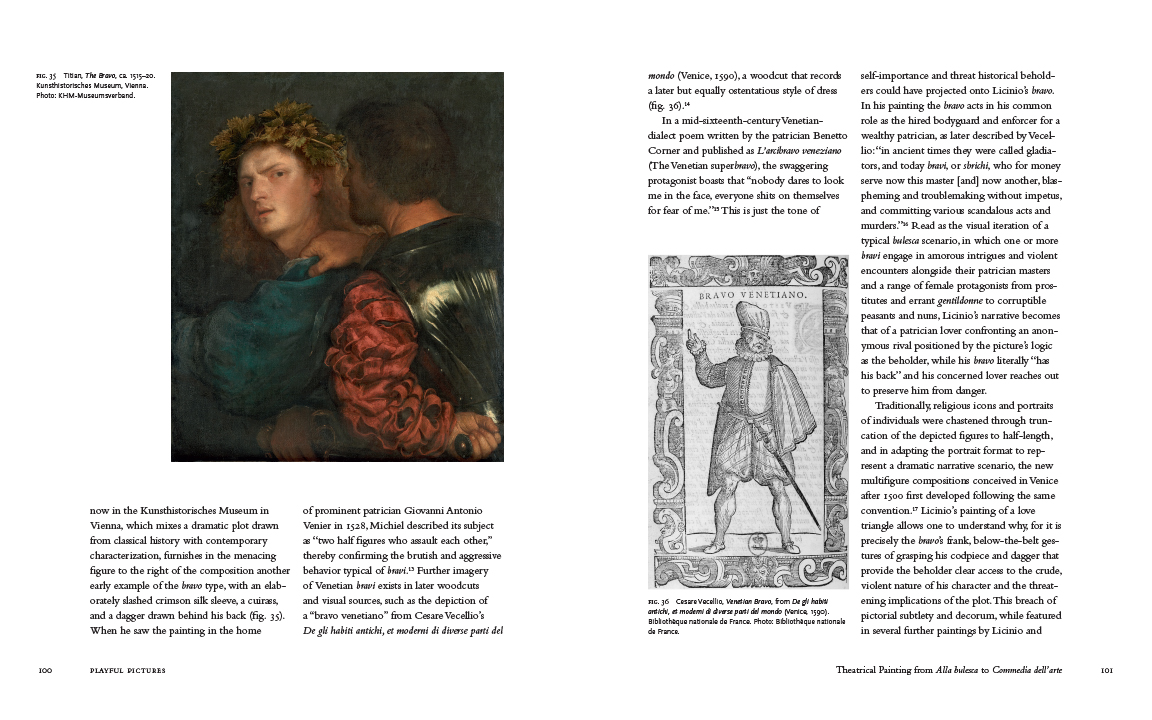 In
Playful Pictures
, Chriscinda Henry explores the rise of private art collection in Renaissance Venice as a
diporto
, or pastime, practiced within a kaleidoscopic matrix of domestic leisure that encompassed the recitation of poetry and tales, games, music making, amateur theatrical activity, and the conversational arts.
Between around 1490 and 1550, a new class of pictures emerged in Venice. These images—primarily paintings but also drawings, prints, book illustrations, and historiated architectural elements—feature quotidian, festive, allusive, and performative subjects that catered to the cultural and intellectual interests of
avant-garde
patrons and collectors. Several generations of Venetian artists, including Vittore Carpaccio, Giorgione, Titian, Sebastiano del Piombo, Giovanni Cariani, Bernardino Licinio, and Paris Bordon, rose to meet the demand of modern collectors
seeking entertaining artworks that could speak to their personal values and taste
.
Playful Pictures
connects painting and the graphic arts with other art forms engaged in the home: vernacular literature and the
novella
tradition; pastoral music, verse, and theater; urban dialect comedies; and carnival and ludic culture. Taking an interdisciplinary approach that treats these pursuits as linked forms of creative practice, Henry argues that they served as dynamic forms of personal and collective expression for patrons, collectors, artists, and other virtuosi seeking to express a new set of secular values and a contingent notion of selfhood.
Incorporating fresh evidence from archival sources, this book expands the discourse on Renaissance art by situating it within the growing, and increasingly nuanced, scholarly understanding of Renaissance leisure and entertainment culture.
"Henry's book makes an important contribution to scholarship on the history of collecting and display as an activity related to, but distinct from, patronage. And it conveys a substantive interdisciplinary look at early modern Venetian secular images, seen through the lens of contemporaneous developments in literature, music and theatre, which up to this point have been studied in isolation from one another."
"Henry helps readers think about the role of pictures and their construction or reflection of sex and gender, courtship, love triangles, modes of behavior, and relations to other art forms. She assembles an array of paintings often discussed in isolation and renders them much richer together in the complex web of Venetian cultural experience. Though aimed at an academic audience, this book will reward all serious readers. The many familiar works Henry looks at become new again through their enhanced associations."
"Playful Pictures provides a rich and welcome study of secular Venetian domestic paintings, many of which are familiar to art historians but have not been connected fully to the literary, social, and performative worlds of Venetian culture. Henry brings a well-researched interdisciplinary perspective and vividly re-creates the viewing contexts for these paintings."
"Playful Pictures addresses a lingering gap in our understanding of a significant innovation: secular pictures, often open-ended, produced for the home in Renaissance Venice at the end of the fifteenth and first half of the sixteenth centuries and described by contemporaries as delitie (delights). Henry takes this term seriously, and readers are rewarded for this insight as she reinserts a range of famous to lesser-known works into their shared performative context in the domestic sphere."
"Well-written and learned, the book succeeds in synthesising a vast literature devoted to the cabinet paintings of the late quattrocento and first half of the cinquecento, convincingly setting them into their specifically Venetian cultural milieu."
Chriscinda Henry is Associate Professor of Art History at McGill University.
List of Illustrations
Acknowledgements
List of Abbreviations
Introduction: The Art of Leisure
1. Boredom and Relief on Carpaccio's Studiolo Door
2. Pastoral Fellowship and the Performance of Virtuosity
3. Theatrical Painting from Alla bulesca to Commedia dell'arte
4. Ludic Art and Entertainment in the Venetian Portego
Epilogue: The Carnivalization of Venice
Notes
Bibliography
Index
Mailing List
Subscribe to our mailing list and be notified about new titles, journals and catalogs.