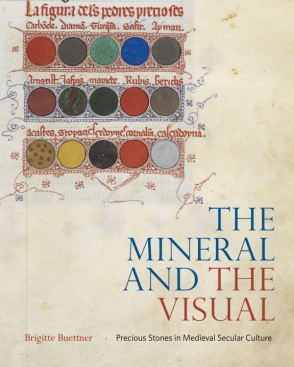 The Mineral and the Visual
Precious Stones in Medieval Secular Culture
Brigitte Buettner
Buy
The Mineral and the Visual
Precious Stones in Medieval Secular Culture
Brigitte Buettner
"Reading The Mineral and the Visual made me feel like a student again, filled with curiosity and excitement. This book is rich, interesting, complex, refreshing."
Media

Description

Reviews

Bio

Table of Contents

Sample Chapters

Subjects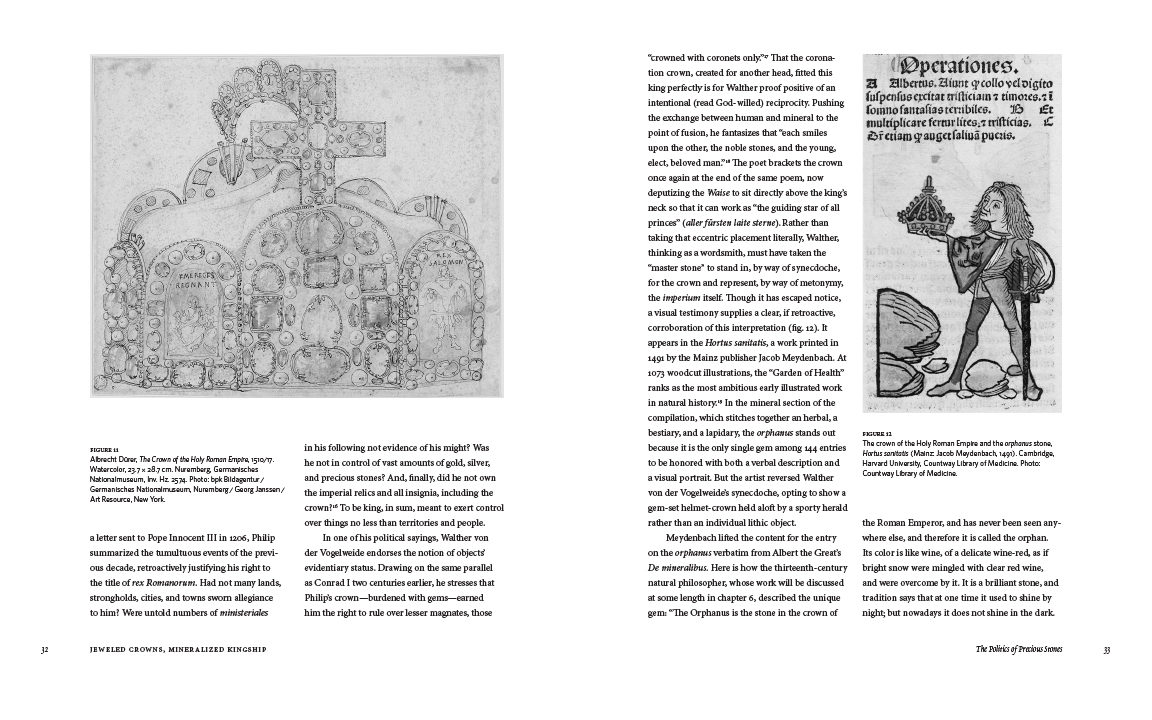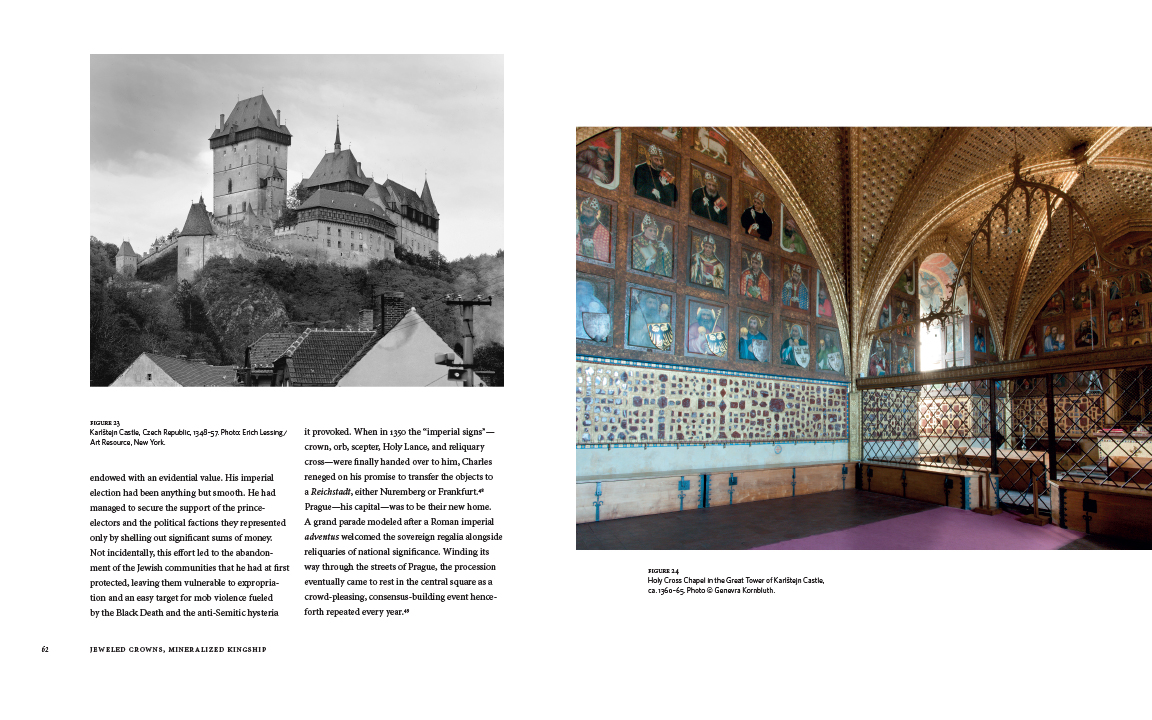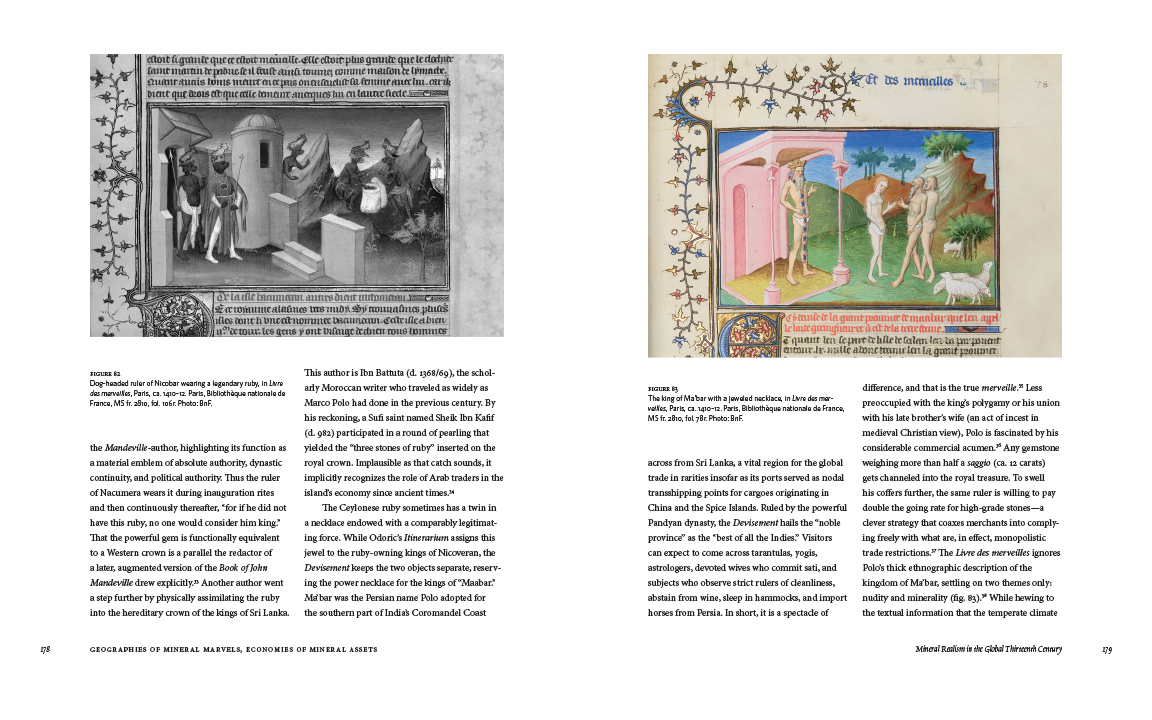 Opulent jeweled objects ranked among the most highly valued works of art in the European Middle Ages. At the same time, precious stones prompted sophisticated reflections on the power of nature and the experience of mineralized beings. Beyond a visual regime that put a premium on brilliant materiality, how can we account for the ubiquity of gems in medieval thought?
In The Mineral and the Visual, art historian Brigitte Buettner examines the social roles, cultural meanings, and active agency of precious stones in secular medieval art. Exploring the layered roles played by gems in aesthetic, ideological, intellectual, and economic practices, Buettner focuses on three significant categories of art: the jeweled crown, the pictorialized lapidary, and the illustrated travel account. The global gem trade brought coveted jewels from the Indies to goldsmiths' workshops in Paris, fashionable bodies in London, and the crowns of kings across Europe, and Buettner shows that Europe's literal and metaphorical enrichment was predicated on the importation of gems and ideas from Byzantium, the Islamic world, Persia, and India.
Original, transhistorical, and cross-disciplinary, The Mineral and the Visual engages important methodological questions about the work of culture in its material dimension. It will be especially useful to scholars and students interested in medieval art history, material culture, and medieval history.
"Reading The Mineral and the Visual made me feel like a student again, filled with curiosity and excitement. This book is rich, interesting, complex, refreshing."
"The Mineral and the Visual offers readers a rich and compelling journey through the world of medieval minerals. Of interest to specialists and nonspecialists alike, it advances theoretical and methodological discussions of materials and materiality and expands our ideas about stones, gems, and the natural world. Weaving together a vast array of sources, both textual and visual, Buettner's study presents a new understanding of the field of discourse in which these fascinating objects operated."
"Buettner weaves together scintillating description, meticulous scholarship, and current theory to create an unrivaled picture of her subject. She makes the case that gems are the apex of materials: substances that are active, global, exotic (and paradisaical), kingly, and in all ways powerful."
"The way the author combines stones with ideas . . . and the economics behind them over a longer period of time is innovative, and based on a richness in sources that is as dazzling as the medieval artworks discussed themselves."
"Brigitte Buettner's groundbreaking study marshals gem-encrusted jewels, lapidary knowledge, and medieval travelers' accounts to forge a multifaceted understanding of the power of precious stones in medieval art and culture. Richly illustrated with uncommon images, The Mineral and the Visual is exciting and compelling, illuminating the intersection of geologic and artistic worlds, and the social meanings of precious stones, acquired from near and far, in the European Middle Ages."
Brigitte Buettner is Louise I. Doyle '34 Professor of Art at Smith College. She is the author of Boccaccio's "Des cleres et nobles femmes": Systems of Signification in an Illuminated Manuscript.
List of Illustrations
Acknowledgements
Part I: Jeweled Crowns, Mineralized Kingship
1. The Politics of Precious Stones
2. Inventing Mineral Sovereignty
3. Gothic Regal Materiality
Part II: Lapidary Knowledge in Word and Image
4. A Royal Pursuit
5. Optical Mineralogy and Lithic Magic
6. Of Stones, Sigils, and Stars
Part III: Geographies of Mineral Marvels, Economies of Mineral Assets
7. Edenic Geology and Surplus
8. Mineral Realism in the Global Thirteenth Century
9. Networks of Gem Trade
Epilogue
Notes
Selected Bibliography
Index
Mailing List
Subscribe to our mailing list and be notified about new titles, journals and catalogs.