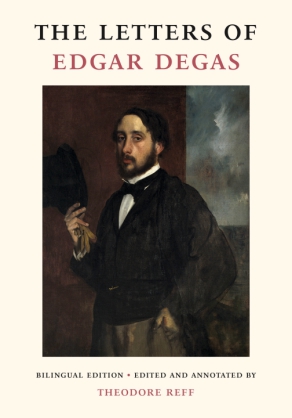 The Letters of Edgar Degas
Edited by Theodore Reff
Buy
The Letters of Edgar Degas
Edited by Theodore Reff
"Resplendent. . . . This is a lifetime's work of scholarship, staggering in its detail and annotation, profound in its judgment."
Media

Description

Reviews

Bio

Subjects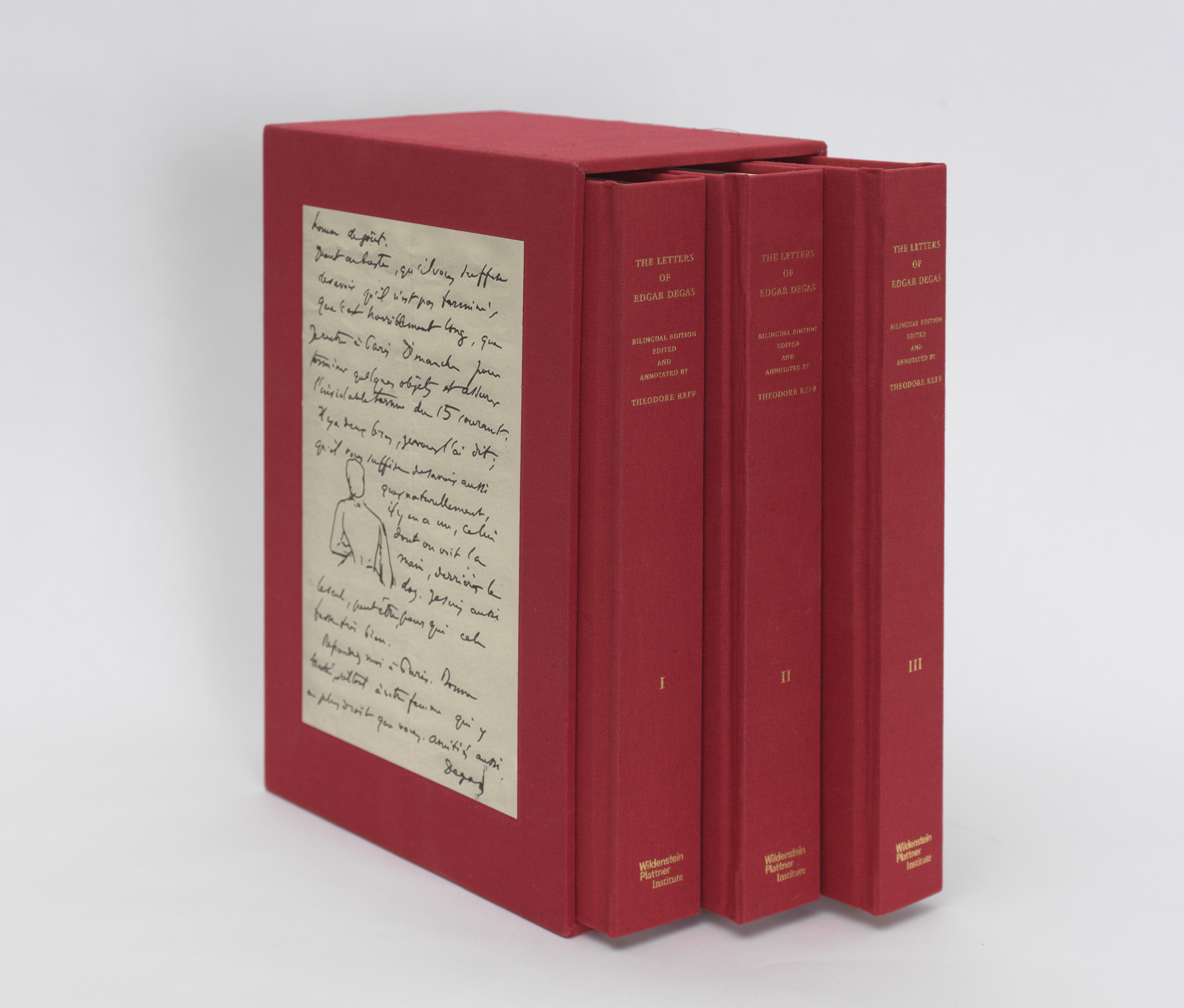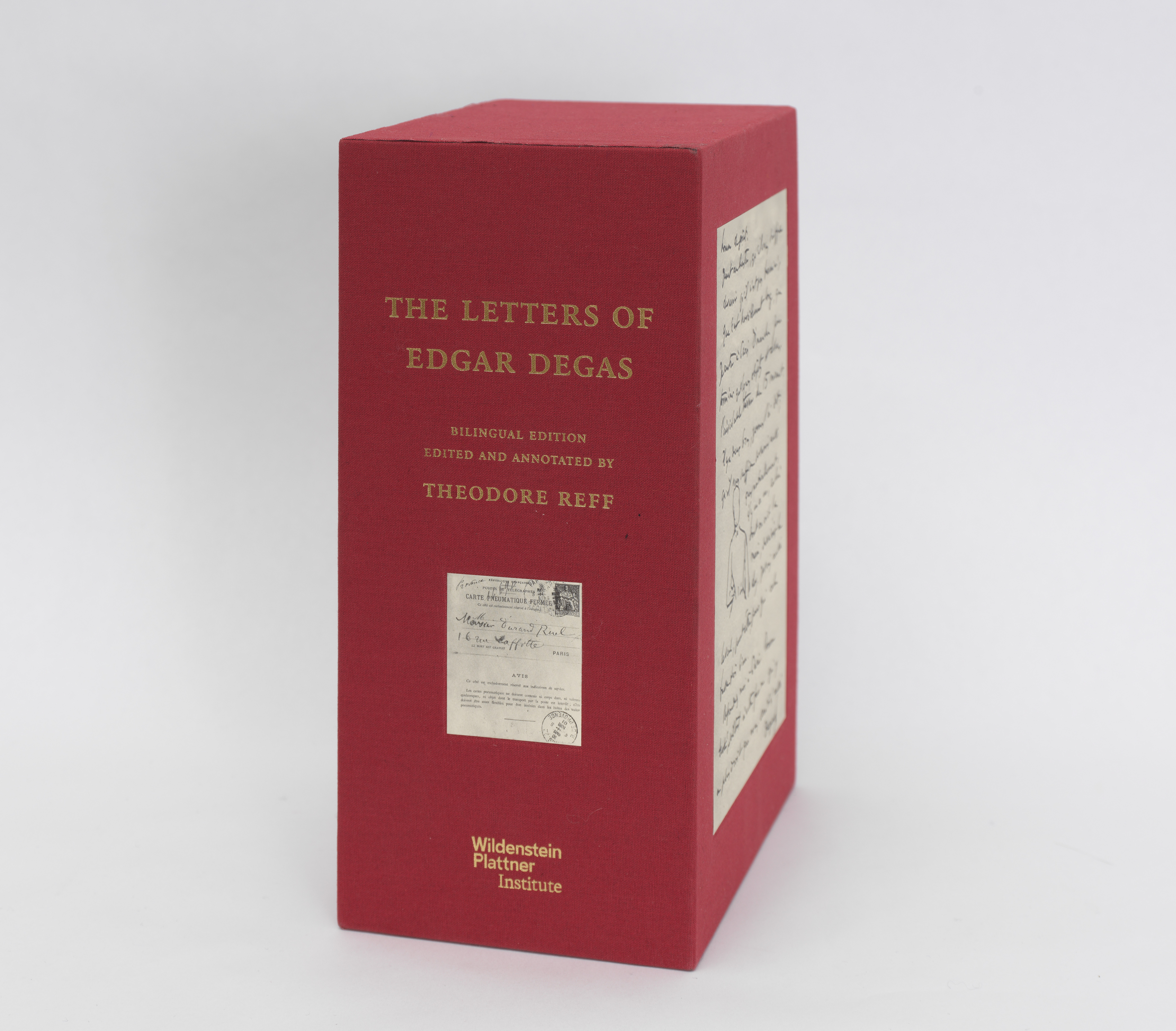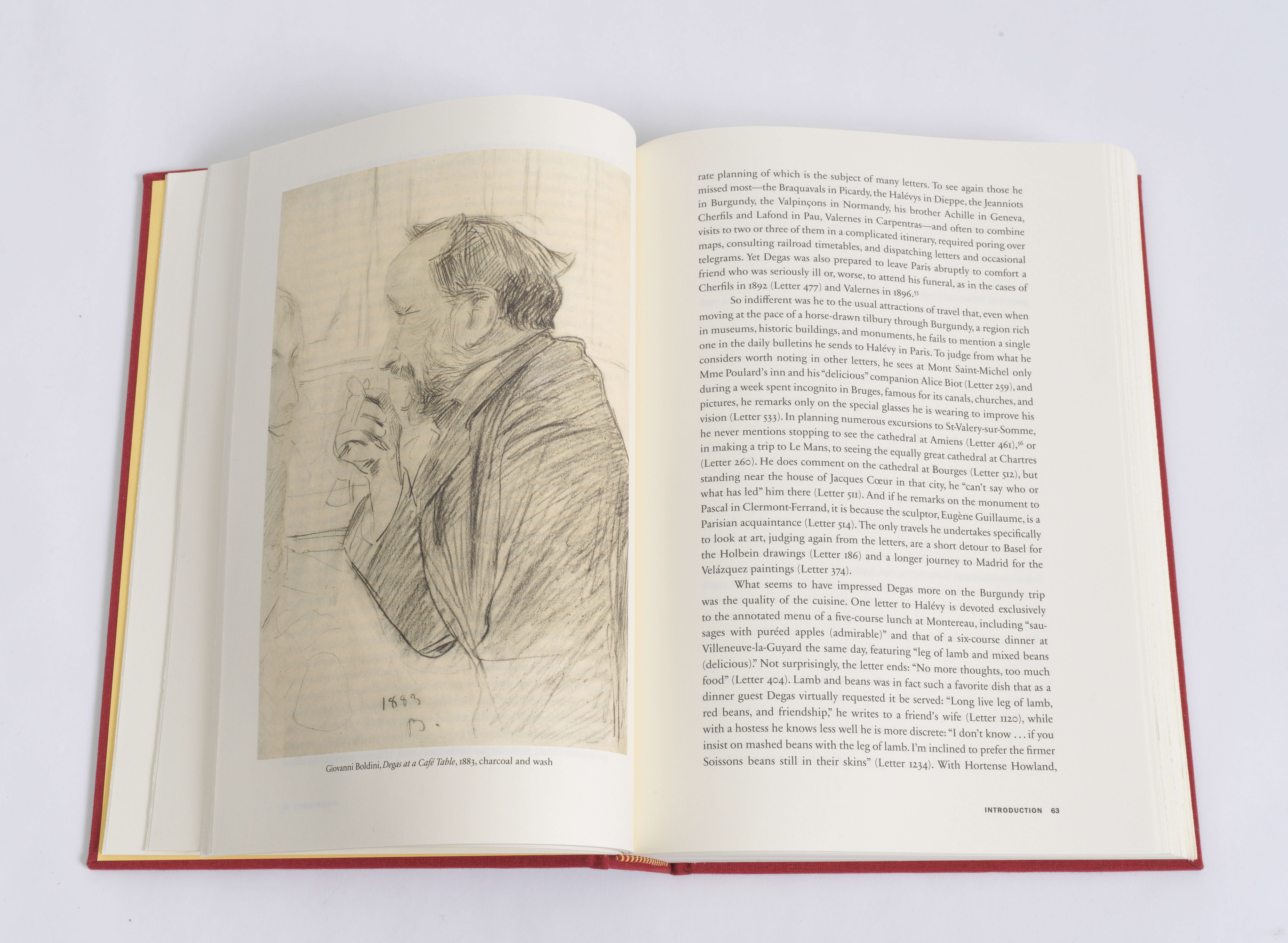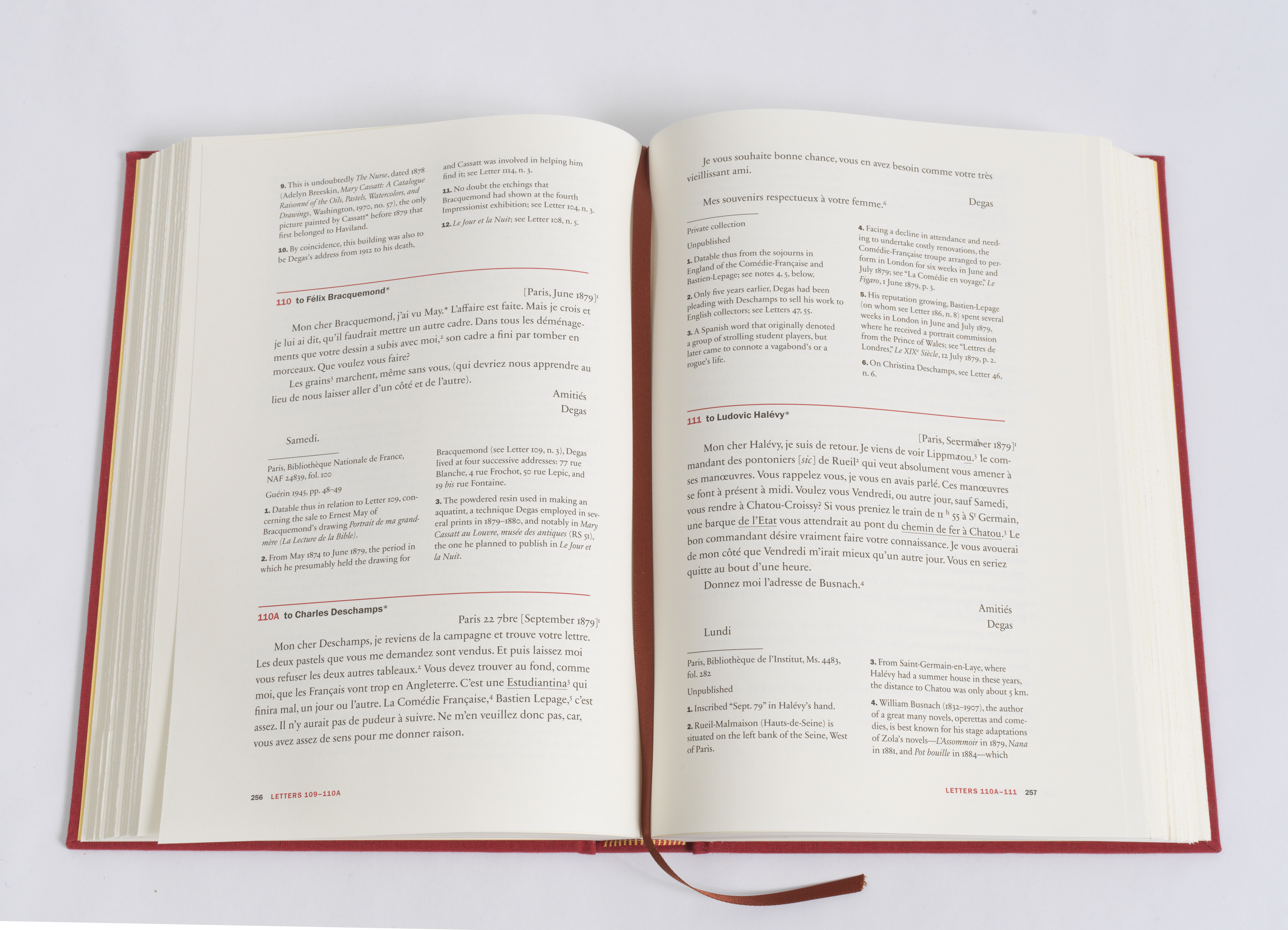 In this critical edition of Edgar Degas's correspondence, eminent Degas scholar Theodore Reff transcribes, dates, and elucidates more than 1,200 letters written by the artist. Presented both in the original French and in English translation, these letters reveal a range of the artist's interests and opinions, preoccupations, and beliefs, some of which dramatically correct notions about Degas derived from anecdotal sources. The scope and variety of the texts build a complex, fascinating portrait of the artist and his work, providing new information on his artistic theories, his relations with both avant-garde and conservative artists, and his central role in the Impressionist exhibitions, as well as offering new insights into his private life and the social and intellectual milieu that he inhabited. Known for his finely wrought sonnets and scathing witticisms, Degas is also revealed to be an ambitious and inventive writer, for whom verbal expression was a major source of pleasure throughout his life. Expressions of his strong personality, the letters display features also seen in his visual style—they are verbal equivalents of his forceful, insightful, and trenchant draftsmanship.
Featuring an English translation of the artist's original letters, extensive annotations and appendixes, and an engaging introduction, this is an indispensable reference for scholars and specialists of this major artist as well as anyone interested in French Impressionism and nineteenth-century art or French and European history and literature.
"Resplendent. . . . This is a lifetime's work of scholarship, staggering in its detail and annotation, profound in its judgment."
"[Degas's] correspondence shows a different side of him. . . . Such a devoted and passionate letter writer could hardly have been the misanthropic grump that his popular image often suggests."
"The amount of information that these volumes contain is truly monumental. . . . The expertise that [this] project required is singular in kind. [An] epic contribution to the Degas literature."
"The Letters of Edgar Degas will become an essential resource for researchers and specialists and a treat for those devoted to Degas's art."
"Degas was an artist whose allegiances were broad but who remained independent, whose creativity was relentless but increasingly private, whose sociability was disrupted by his own inconsistent behaviour: a fascinating life revealed by Theodore Reff's magisterial edition of his letters."
"Since the magnificent and comprehensive retrospective exhibition seen in 1988–1989 at the Metropolitan Museum of Art in New York, the National Gallery of Canada in Ottawa, and the Galeries Nationales du Grand Palais in Paris—with a catalog that remains the standard reference on the artist—there have been exhibitions and publications devoted to every aspect, period, and genre of Degas's work: his portraiture, nudes, dancers, jockeys, and landscapes, for example, as well as his sculpture, monotypes, and photographs. With its rigor and precision, Reff's edition of Degas's letters brings insight and new information to examples of each of these."
Theodore Reff is Professor Emeritus of Art History at Columbia University. His publications include Degas et son oeuvre: A Supplement, coauthored with Philippe Brame, Degas: The Artist's Mind, and The Notebooks of Edgar Degas: A Catalogue of the Thirty-Eight Notebooks in the Bibliothéque Nationale and Other Collections.
Mailing List
Subscribe to our mailing list and be notified about new titles, journals and catalogs.