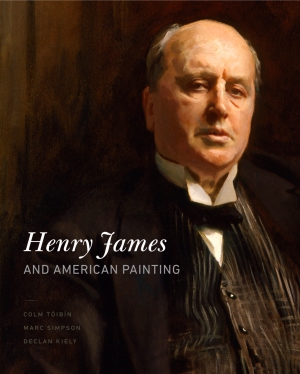 Henry James and American Painting
Colm Tóibín, Marc Simpson, and Declan Kiely
Buy
Henry James and American Painting
Colm Tóibín, Marc Simpson, and Declan Kiely
Winner of the 2018 W. E. Fischelis Award by the Victorian Society in America
"[Adds] significantly to our knowledge and understanding."
Media

Description

Reviews

Bio

Table of Contents

Subjects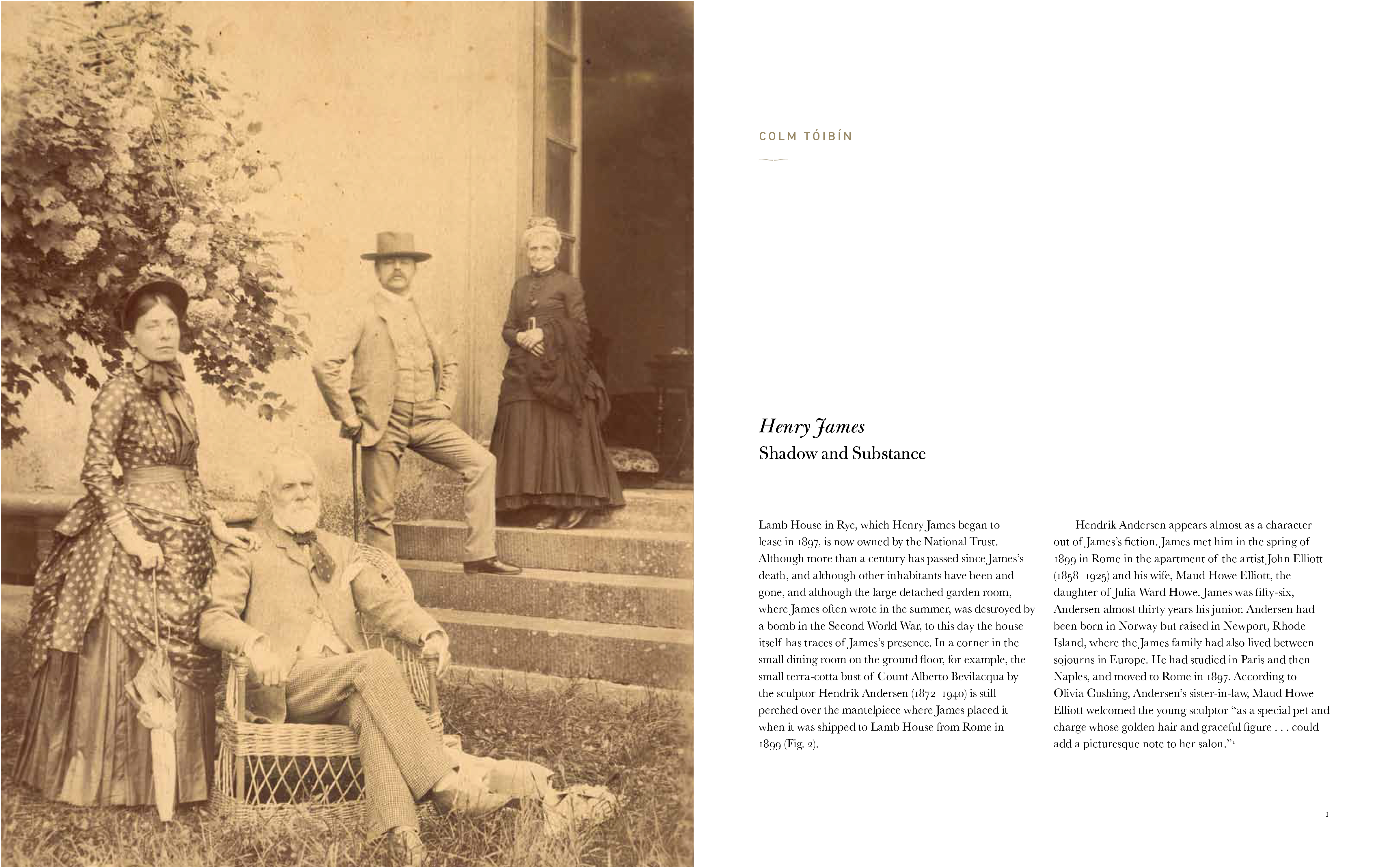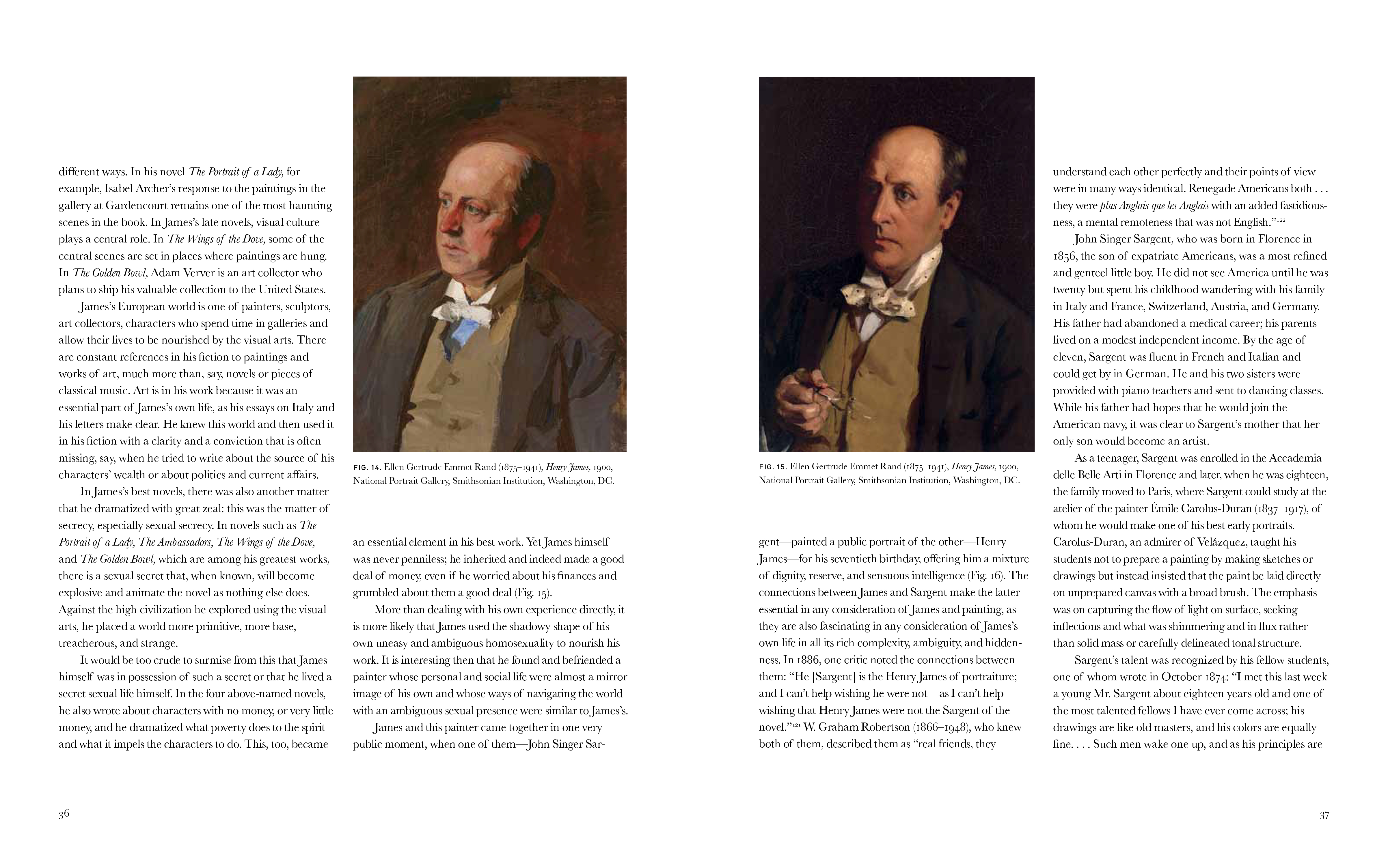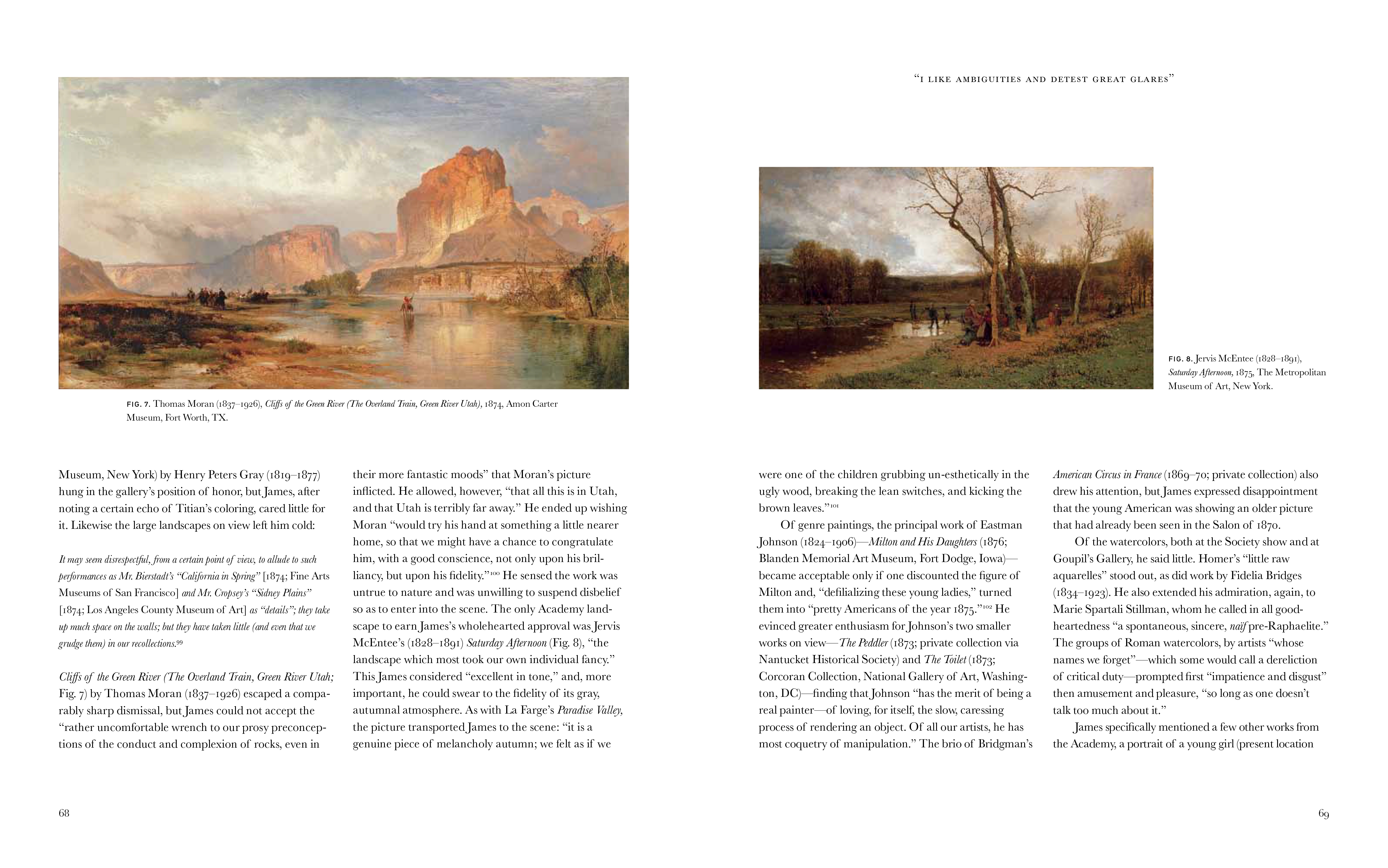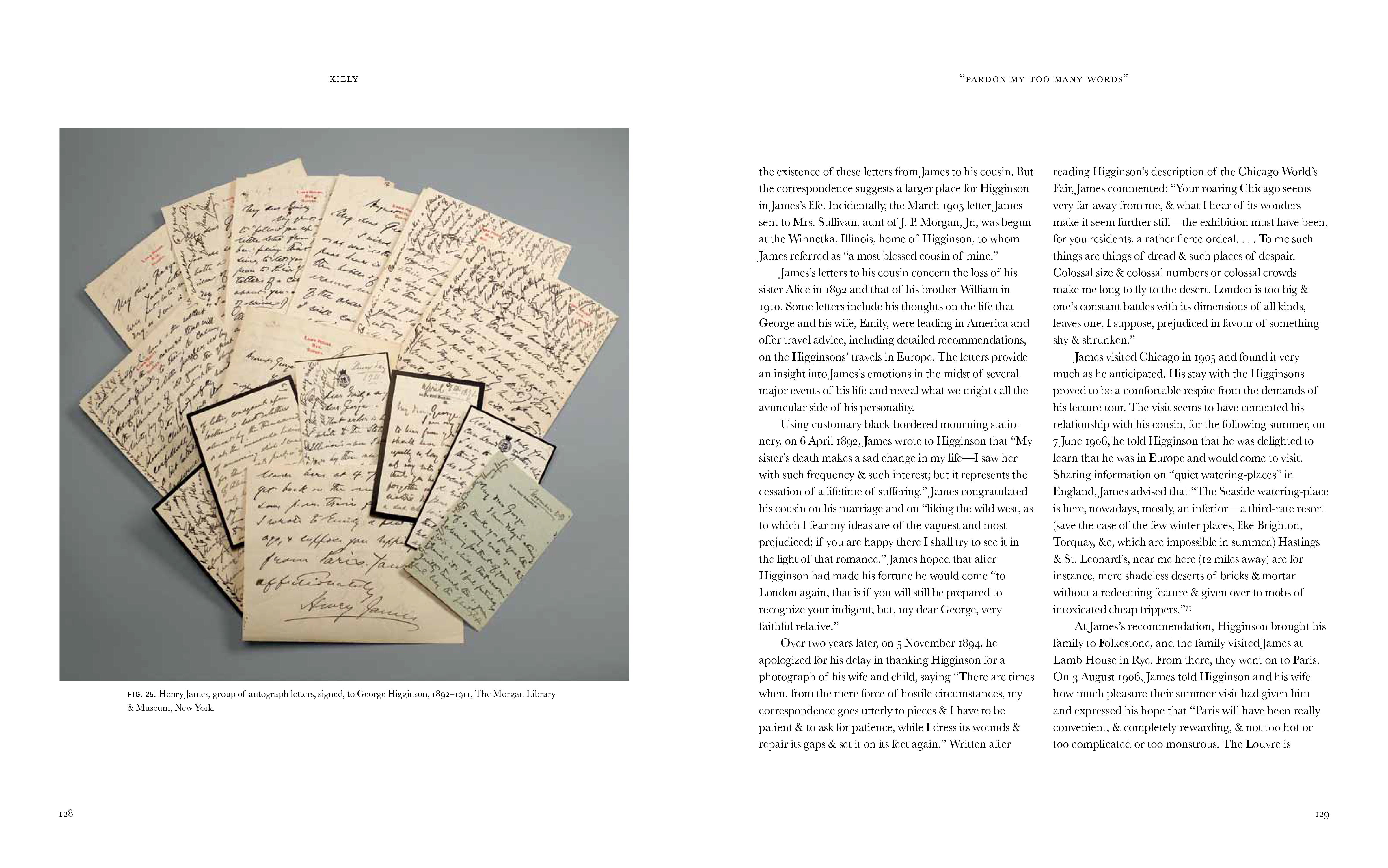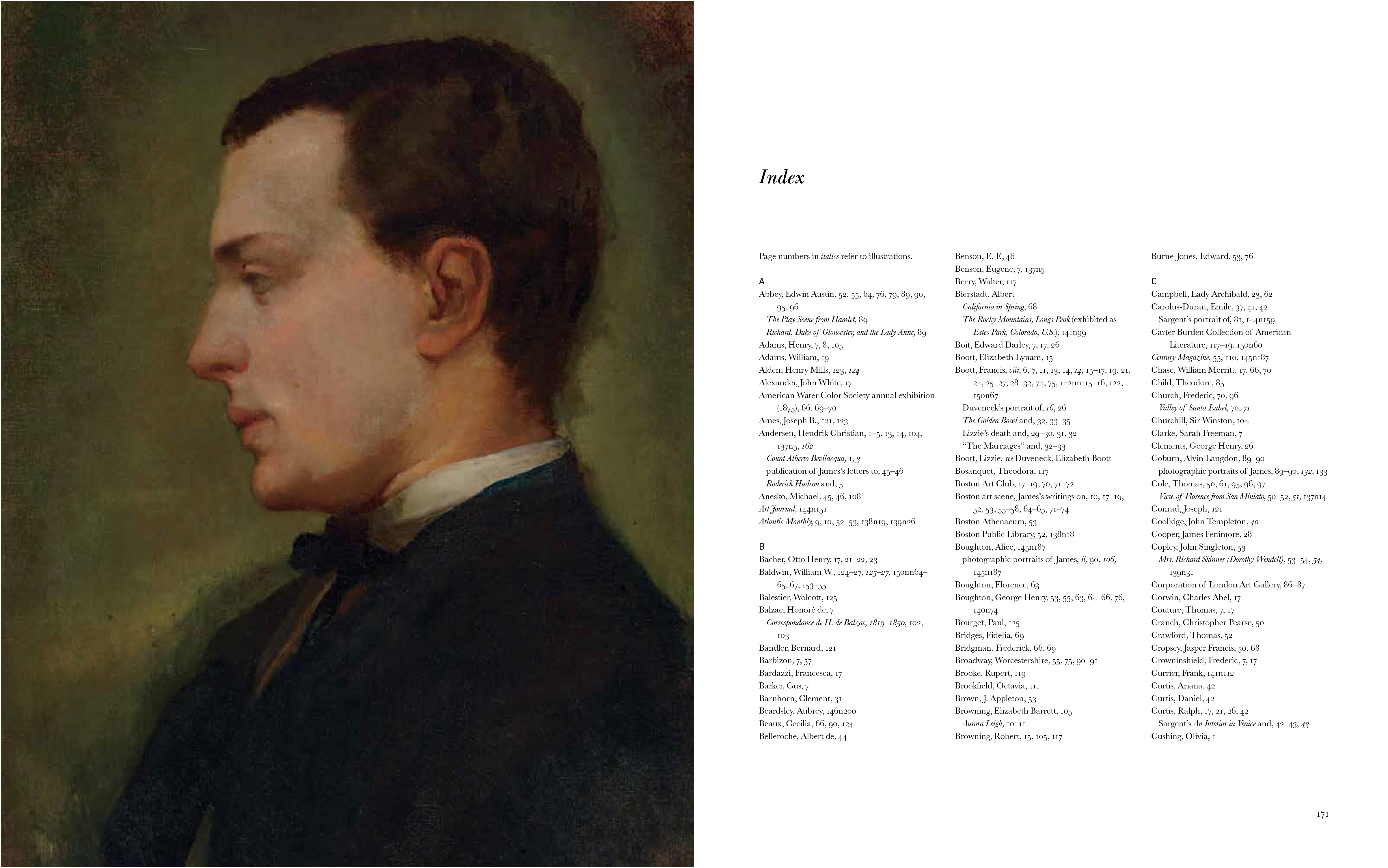 Depicting characters like the eponymous young sculptor in
Roderick Hudson
and spaces like the crowded galleries in
The Wings of the Dove
, Henry James's iconic novels reflect the significance of the visual culture of his society. In this book, novelist and critic Colm Tóibín joins art historian Marc Simpson and Declan Kiely of The Morgan Library & Museum to reveal how essential the language and imagery of the arts—and friendships with artists—were to James's writing.
The authors consider the paintings, photographs, drawings, and sculpture produced by artists in James's circle, assess how his pictorial aesthetic developed, and discuss why he destroyed so many personal documents and what became of those that survived. In examining works by figures such as John La Farge, Hendrik Andersen, and John Singer Sargent alongside selections from James's novels, personal letters, and travel writings, Tóibín, Simpson, and Kiely explore the novelist's artistic and social milieu. They show him to be a writer with a painterly eye for colors and textures, shapes and tastes, and for the blending of physical and psychological impressions. In many cases, the characters populating James's fiction are ciphers for his artist friends, whose demeanors and experiences inspired James to immortalize them on the page. He also wrote critically about art, most notably about the work of his friend Sargent.
A refreshing new perspective on a master novelist who was greatly nourished by his friendships with artists, Henry James and American Painting reveals a James whose literary imagination, in Tóibín's words, "seemed most at ease with the image" and the work of creating fully realized portraits of his characters.
"[Adds] significantly to our knowledge and understanding."
"Handsome, well-illustrated . . . this impressive book illuminates James's artistic sensibility and personal connection to turn-of-the-century art and artists."
Colm Tóibín is the author of nine novels, including The Master, Brooklyn and, most recently, House of Names. He is Irene and Sidney B. Silverman Professor of the Humanities at Columbia University.
Marc Simpson, an independent historian of American art, has worked at museums in New Haven, Washington, D.C., San Francisco, and Williamstown and has taught at Williams College. He has written on such artists as Sargent, Homer, Eakins, and Whistler.
Declan Kiely is Robert H. Taylor Curator and Head of the Literary and Historical Manuscripts Department at The Morgan Library & Museum.
Contents
"Director's Foreword"
Colin B. Bailey
"Henry James: Shadow and Substance"
Colm Tóibín
"'I like ambiguities and detest great glares': Henry James and American Paintings"
Marc Simpson
"'Pardon my too many words':Henry James Manuscripts and Letters
at the Morgan Library & Museum"
Declan Kiely
Notes
Checklist of Henry James Manuscriptsand Letters in the Morgan Library & Museum
Exhibition Checklist
Works Cited in Abbreviated Form
Index
Acknowledgments
Mailing List
Subscribe to our mailing list and be notified about new titles, journals and catalogs.