Escaping Wars and Waves
Encounters with Syrian Refugees
Olivier Kugler
"Artistically masterful. . . . Sketchbooks like Kugler's make readers feel as if they are sitting beside the artist—watching the refugees climb onto the beach of the Greek island of Kos after crossing the Aegean from Turkey, or smelling the tea sold by a vendor in an Iraqi refugee camp."
Media

Description

Reviews

Bio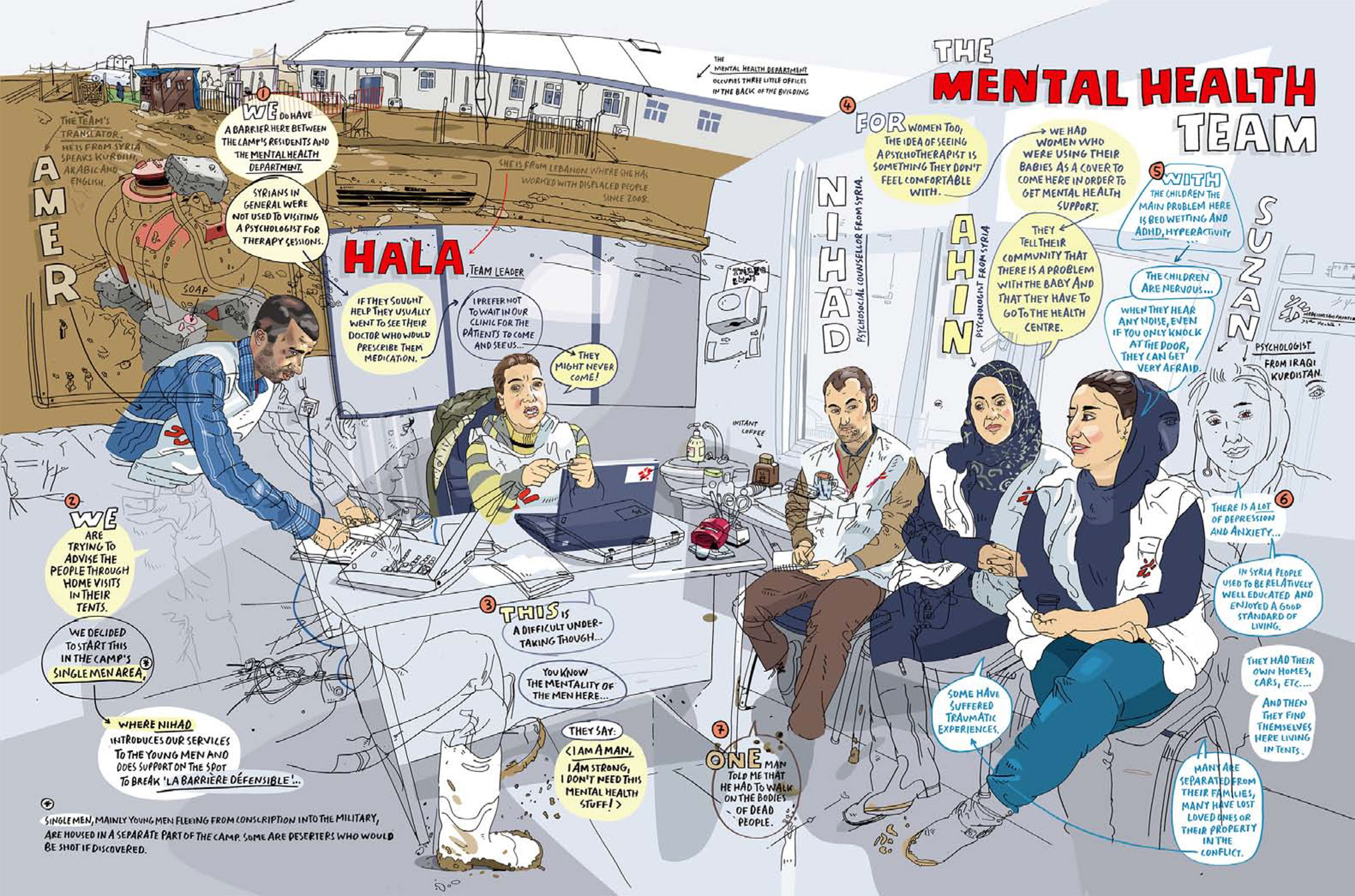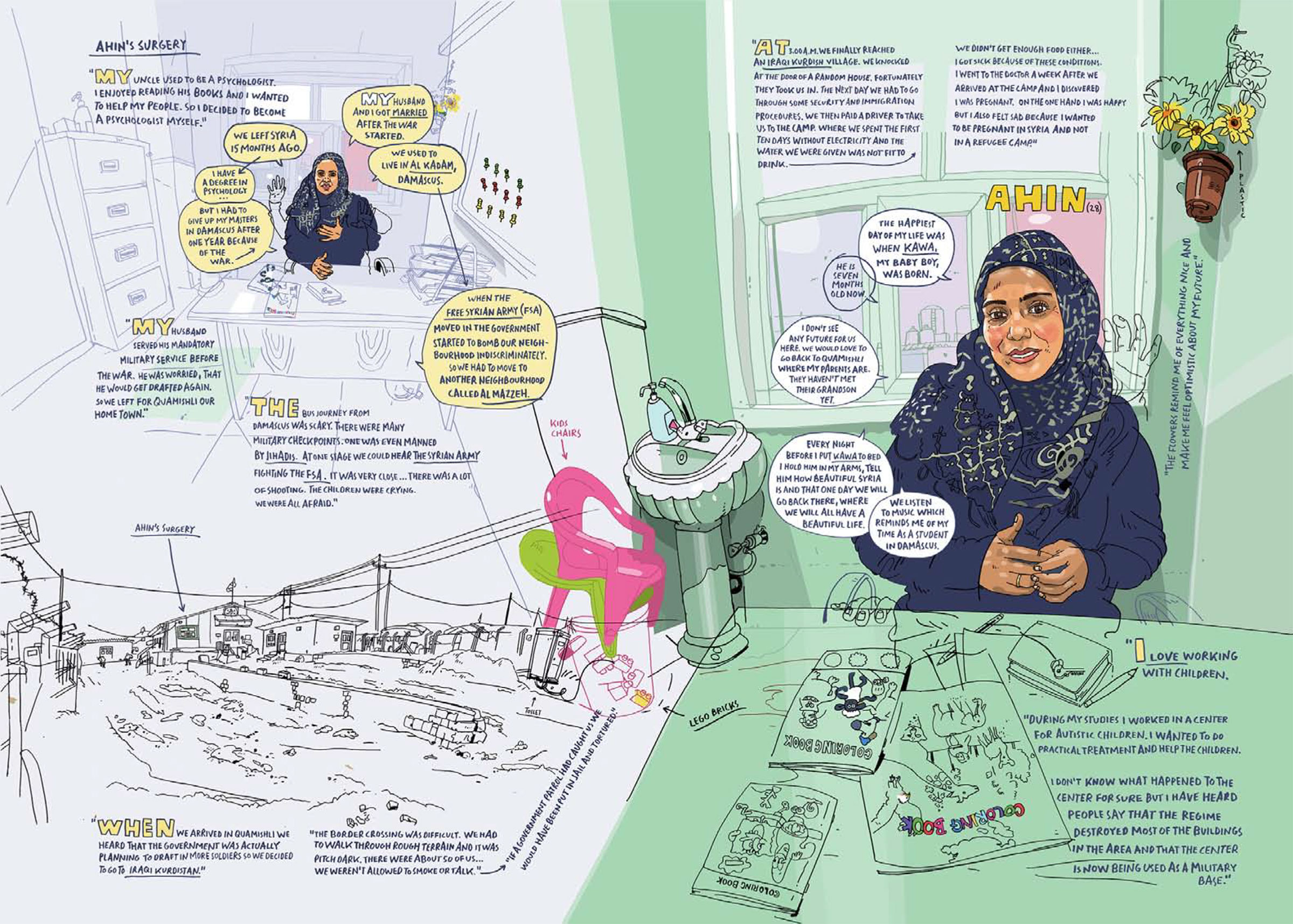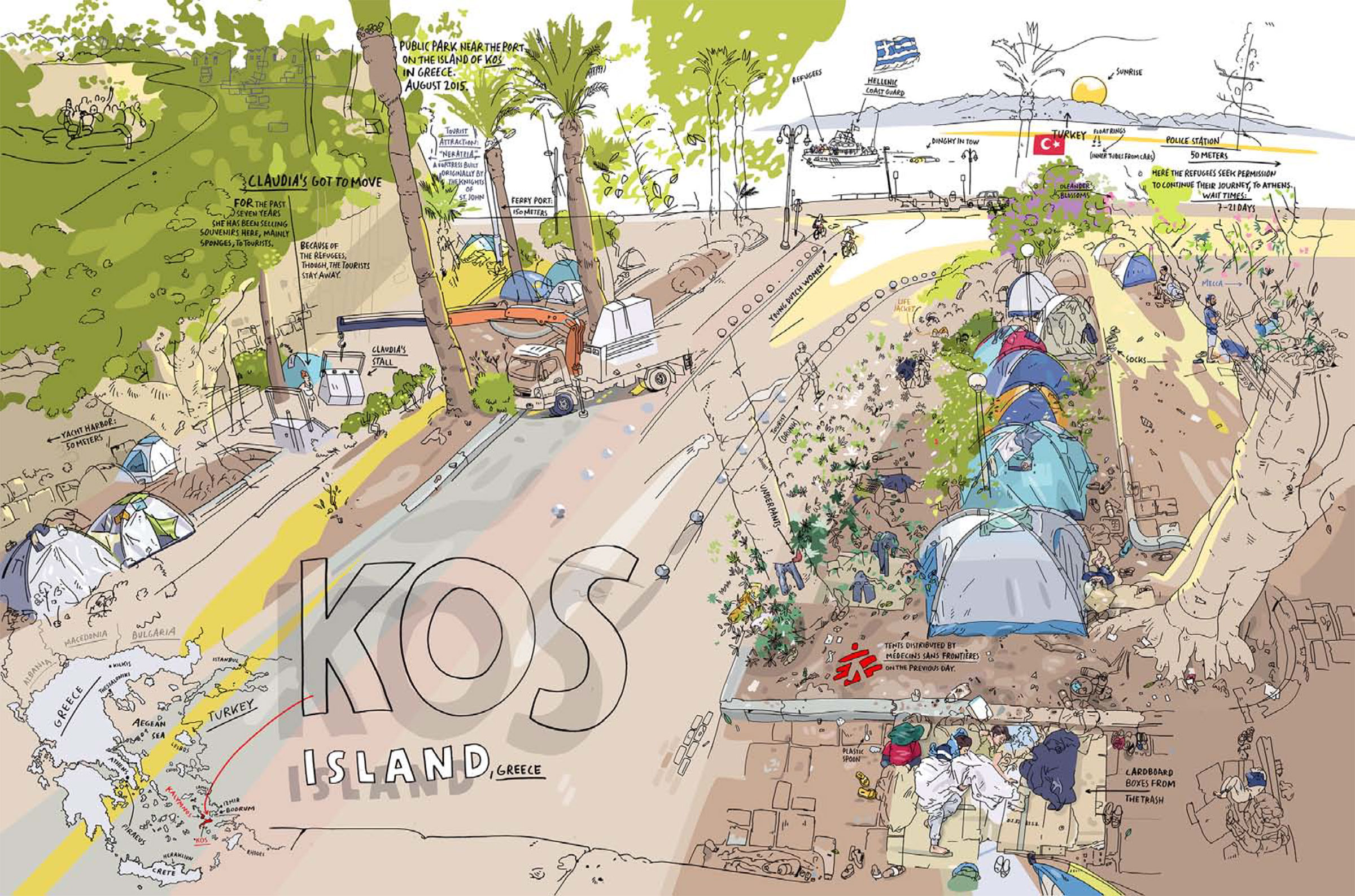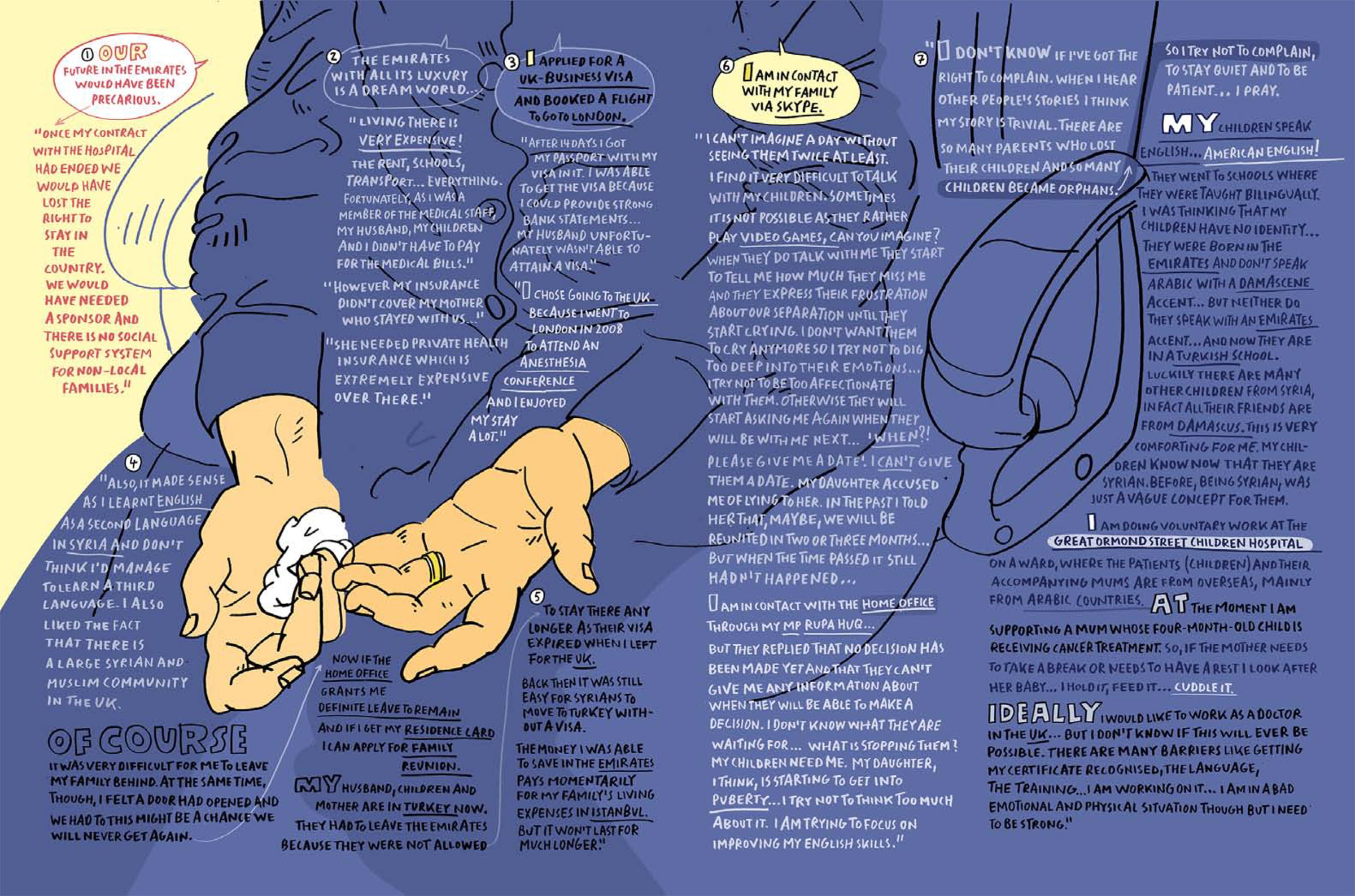 While on assignment between 2013 and 2017, often for Médecins Sans Frontières (Doctors Without Borders), Olivier Kugler interviewed and photographed Syrian refugees and their caregivers in camps, on the road, and in provisional housing in Iraqi Kurdistan, Greece, France, Switzerland, and England.
Escaping Wars and Waves
is the astonishing result of that record keeping—a graphic novel that brings to life the improvised living conditions of the refugees, along with the stories of how they survived.
Kugler captures the chaotic energy of the camps through movement-filled drawings, based on the photos he took in the field, that depict figures, locations, and seemingly random details that take on their own resonance. He also gives precedence to the voices of the refugees themselves by incorporating excerpts from his many interviews and portraits sketched from thousands of reference photos. What emerges is a complicated and intense narrative of loss, sadness, fear, and hope and an indelible impression of the refugees as individual humans with their own stories, rather than a faceless mass.
Escaping Wars and Waves is an unnervingly close and poignant look at the lives of those affected by the Syrian war and the doctors and volunteers who tend to them.
"Artistically masterful. . . . Sketchbooks like Kugler's make readers feel as if they are sitting beside the artist—watching the refugees climb onto the beach of the Greek island of Kos after crossing the Aegean from Turkey, or smelling the tea sold by a vendor in an Iraqi refugee camp."
"A kaleidoscopic odyssey for the era of displaced persons and disintegrating nations, this collection of dispatches from the Syrian refugee community is a fine example of humanistic journalism."
"The animated pages in Escaping read like composites of several images, where physical geography is represented fractionally and sitting subjects look to be in motion. The story retains a sketchbook-like sensibility rather than that of formal, finalized storytelling. It's fitting: Everyone is on the move. Their stories are far from over, and some are still waiting to be told."
"Olivier Kugler is an extraordinarily skilled journalist and cartoonist who is taking comics journalism to a new level. These potent profiles from the migration front lines will leave an indelible impression on your brain and heart."
"A powerful and compelling close-up view of the Syrian refugee crisis, told through interviews and drawings from refugee camps around the world."
"To read these stories is to catch a glimpse into the complex lives of real people swept up in a larger global event. It does something our 'news' fails to do on a regular basis—tell the stories relevant to us all from the perspective of 'average' people. If mainstream journalism expressed some of the humanity and beauty as is contained in this book, we might be on the road to a better world."
"Escaping Wars and Waves brings a perspective to the refugee crisis that many other comics on the subject lack."
Olivier Kugler is a reportage illustrator based in London and has won many awards, including a Victoria & Albert Museum Illustration Award in 2011 and a World Illustration Award in 2015. His reportage drawings have appeared in The Guardian, Harper's, Le Monde diplomatique, Port, XXI, and other publications.
Mailing List
Subscribe to our mailing list and be notified about new titles, journals and catalogs.