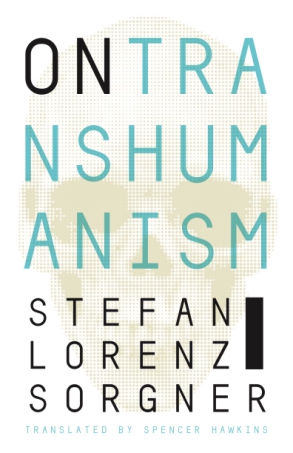 On Transhumanism
Stefan Lorenz Sorgner, and translated by Spencer Hawkins
BUY
On Transhumanism
Stefan Lorenz Sorgner, and translated by Spencer Hawkins
"Stefan Lorenz Sorgner is one of the world's leading experts in the fields of trans- and post-humanism. His new book is both thoughtful and forward-looking and will be a welcome addition to the literature on the subject."
Description

Reviews

Bio

Table of Contents

Sample Chapters

Subjects
Transhumanism is widely misunderstood, in part because the media have exaggerated current technologies and branded the movement as dangerous, leading many to believe that hybrid humans may soon walk among us and that immortality, achieved by means of mind-uploading, is imminent. In this essential and clarifying volume, Stefan Lorenz Sorgner debunks widespread myths about transhumanism and tackles the most pressing ethical issues in the debate over technologically assisted human enhancement.
On Transhumanism is a vital primer on the subject, written by a world-renowned expert. In this book, Sorgner presents an overview of the movement's history, capably summarizing the twelve pillars of transhumanist discourse and explaining the great diversity of transhumanist responses to each individual topic. He highlights the urgent ethical challenges related to the latest technological developments, inventions, and innovations and compares the unique cultural standing of transhumanism to other cultural movements, placing it within the broader context of the Enlightenment, modernity, postmodernity, and the philosophical writings of Nietzsche.
Engagingly written and translated and featuring an introduction for North American readers, this comprehensive overview of the cultural and philosophical movement of transhumanism will be required reading for students of posthumanist philosophy and for general audiences interested in learning about the transhumanist movement.
"Stefan Lorenz Sorgner is one of the world's leading experts in the fields of trans- and post-humanism. His new book is both thoughtful and forward-looking and will be a welcome addition to the literature on the subject."
"Sorgner provides a detailed and distinct overview of what defines transhumanism and what is understood as transhumanism. His knowledge of the international state of scientific research and of the continental and utilitarian traditions of moral philosophy underline the fact that [this] book is a very informative and fascinating read."
Stefan Lorenz Sorgner is Associate Professor of Philosophy at John Cabot University in Rome, Director and Cofounder of the Beyond Humanism Network, Fellow at the Institute for Ethics and Emerging Technologies, Research Fellow at the Ewha Institute for the Humanities, and Editor-in-Chief of the Journal of Posthuman Studies. He is the author of five books and the editor of more than ten essay collections.
Spencer Hawkins is Assistant Professor in the Faculty of Translation Studies, Linguistics, and Cultural Studies at Johannes Gutenberg University Mainz.
Acknowledgements
Translator's Introduction: Transhumanism in Translation
Introductory Remarks
1. Is Transhumanism the Most Dangerous Idea in the World?
2. A Roadmap of Enhancement Debates
3. Pedigrees of Metahumanism, Posthumanism, and Transhumanism
4. Nietzsche and Transhumanism
5. Twelve Pillars of Transhumanist Discourse
Concluding Thoughts
Notes
Works Cited
Index
Download a PDF sample chapter here: Chapter 1
Mailing List
Subscribe to our mailing list and be notified about new titles, journals and catalogs.