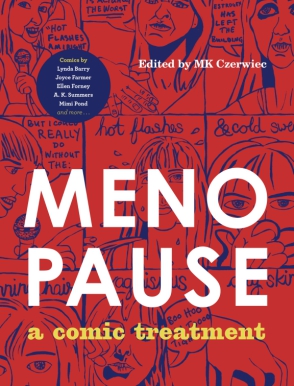 Menopause
A Comic Treatment
Edited by MK Czerwiec
BUY
Menopause
A Comic Treatment
Edited by MK Czerwiec
Winner of the 2021 Will Eisner Comic Industry Awards for Best Anthology and Best Short Story A
Booklist
2020 Best Graphic Novel for AdultsA
New York Times
Best Graphic Novel of 2020
"Often informative, sometimes moving, and ambitious in its frank talk about what is oddly taboo: an inevitable experience for half of humanity."
Media

Description

Reviews

Bio

Table of Contents

Subjects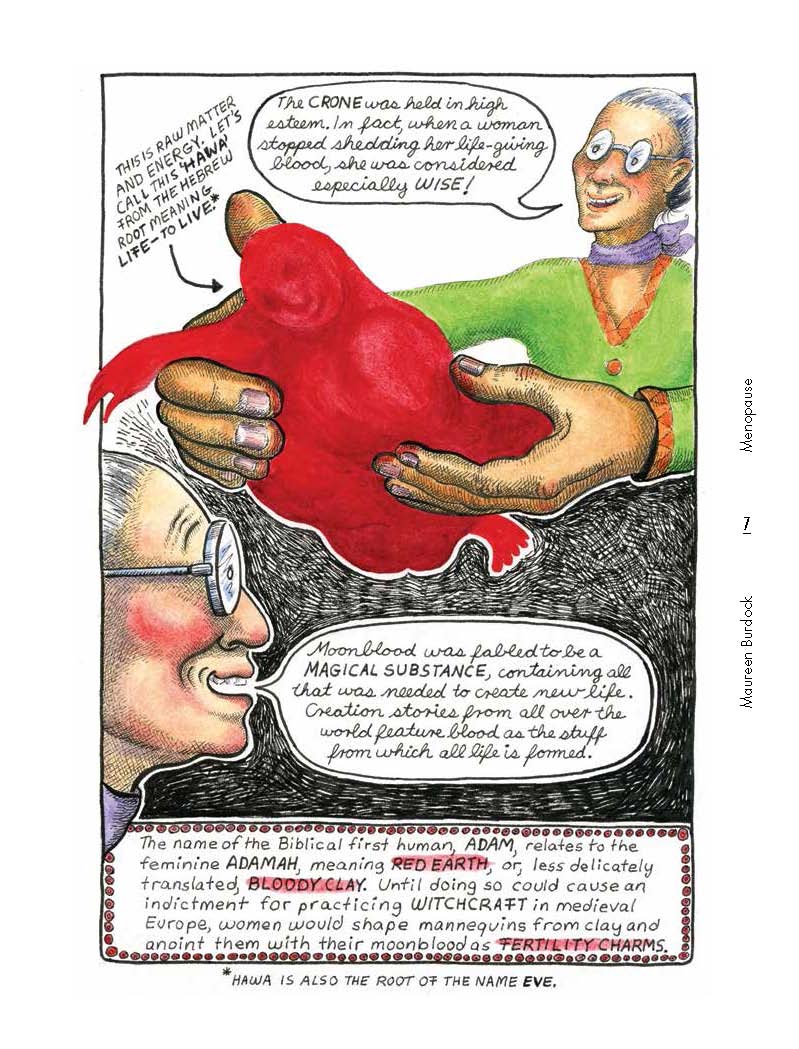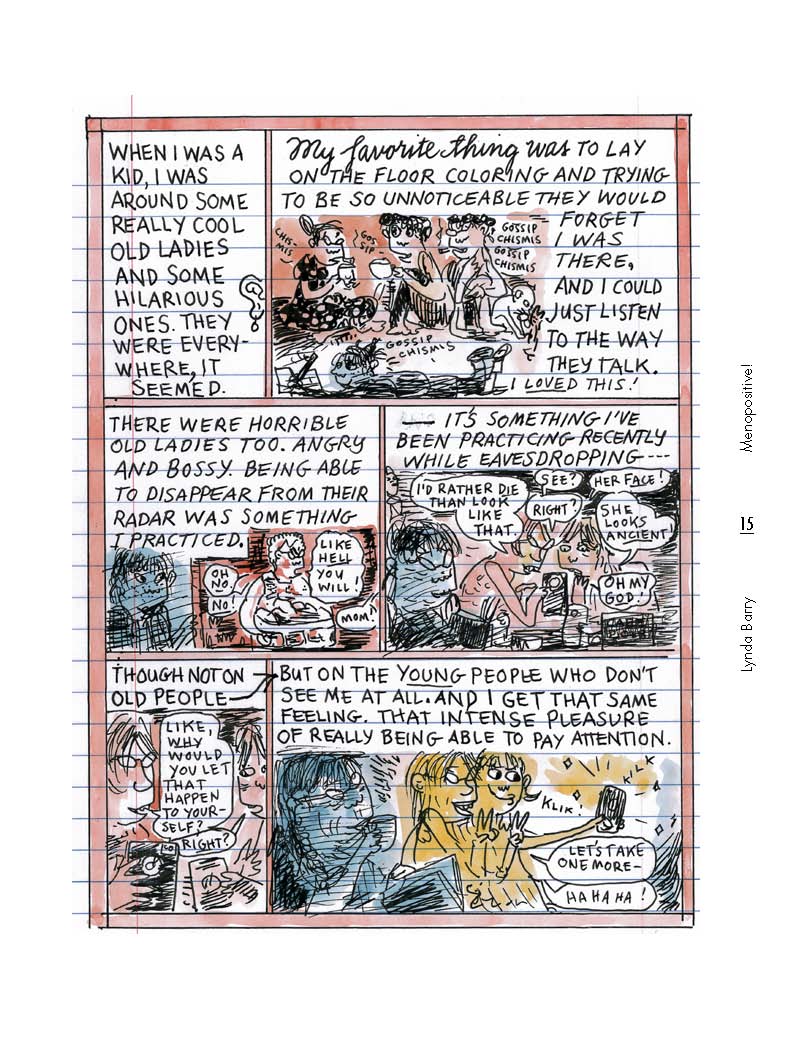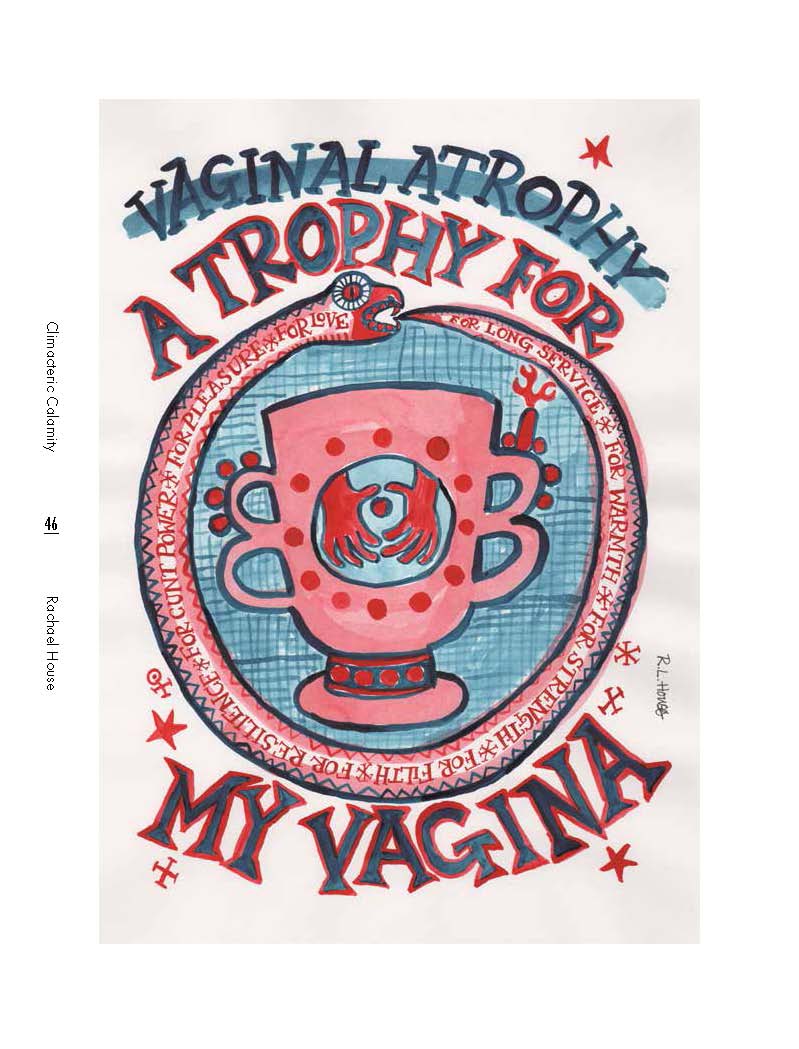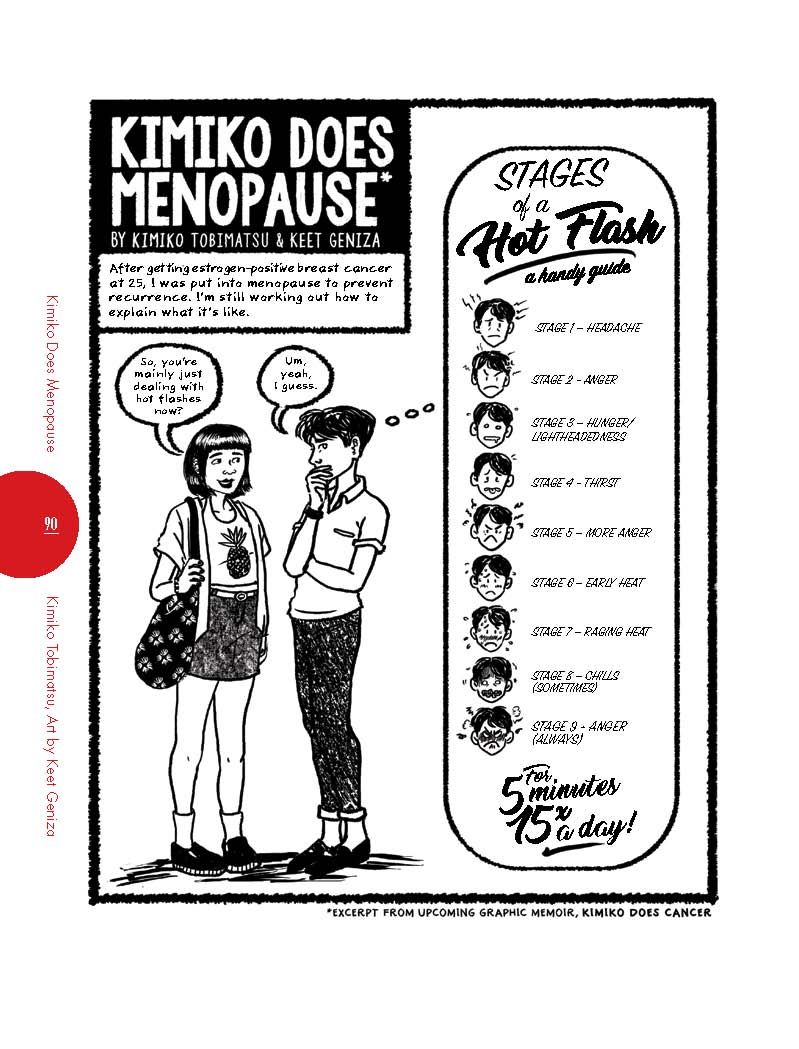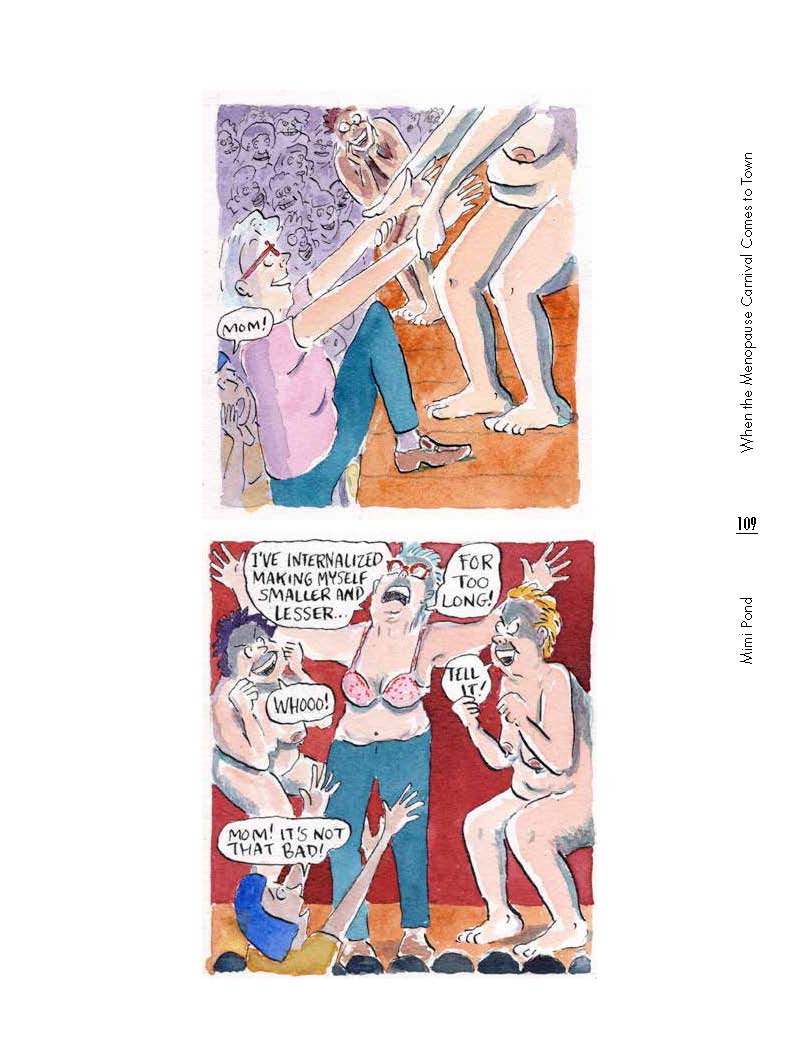 Like so many other issues surrounding women's reproductive health, menopause has been treated as a cultural taboo. On the rare occasions that menopausal and perimenopausal women are depicted in popular culture, they are stereotypically cast as the butt of demeaning jokes that encourage us to laugh at their deteriorating bodies and emotional volatility. The result is that women facing menopause often feel isolated and ashamed. In a spirit of community and support, this collection of comics presents a different view of menopause that enables those experiencing it to be seen and to feel empowered.
Balancing levity with sincerity, these comics unapologetically depict menopause and all its attendant symptoms, from hot flashes and vaginal dryness to forgetfulness, social stigma, anxiety, and shame. Created from a variety of perspectives, they represent a range of life experiences, ages, gender identities, ethnicities, and health conditions. The common thread uniting these stories is the affirmation that, while we can and should laugh at ourselves, no one should be ashamed of menopause. The comics in this book encourage us to share our experiences and to support one another, and ourselves, through self-care and community.
Featuring works by a host of pioneering and up-and-coming comics artists, Menopause is a perfect foil to the simplistic, cheap-joke approach society at large has taken to this much-derided women's health issue. Readers will revel in the sly humor and universal truths found here.
The contributors include Lynda Barry, Maureen Burdock, Jennifer Camper, KC Councilor, MK Czerwiec, Leslie Ewing, Joyce Farmer, Ellen Forney, Ann M. Fox, Keet Geniza, Roberta Gregory, Teva Harrison, Rachael House, Leah Jones, Monica Lalanda, Cathy Leamy, Ajuan Mance, Jessica Moran, Mimi Pond, Sharon Rosenzweig, Joyce Schachter, Susan Merrill Squier, Emily Steinberg, Nicola Streeten, A. K. Summers, Kimiko Tobimatsu, Carol Tyler, Shelley L. Wall, and Dana Walrath.
"Often informative, sometimes moving, and ambitious in its frank talk about what is oddly taboo: an inevitable experience for half of humanity."
"Playful and enjoyable indeed, as well as moving, affirming, and solidarity-sparking."
"The cartoons in Menopause: A Comic Treatment depict what is generally considered an unbecoming, if not humiliating, life event. This collection, edited by M.K. Czerwiec, joins the Graphic Medicine Series (Escaping Wars and Waves) in treating a complex topic with candor and creativity. Twenty-five comics represent diverse women and their experiences, in drawing styles as distinctive as the artists."
"Shattering the silence and secrecy surrounding the 'big change,' Menopause: A Comic Treatment offers an unflinching look at an often stigmatized or taboo topic."
"There is so much politics, a lot of it quite toxic, attached to everything about us, including our bodies. What's refreshing about this book, in that regard, is that it's engaged in some primal truth."
MK Czerwiec, RN, MA, is the artist in residence at Northwestern University's Feinberg School of Medicine and the cocurator of GraphicMedicine.org. She has served as a Senior Fellow of the George Washington School of Nursing Center for Health Policy and Media Engagement and as an Applied Cartooning Fellow of the Center for Cartoon Studies. She is the creator of the graphic memoir Taking Turns: Stories from HIV/AIDS Care Unit 371 and coauthor of Graphic Medicine Manifesto, both published by Penn State University Press.
Acknowledgments
Introduction
MK Czerwiec
Menopause
Maureen Burdock
Menopositive!
Lynda Barry
#crockpotrunner
Ann M. Fox
When My Biological Clock Stopped Ticking
Monica Lalanda
Burning Up
Comic Nurse (MK Czerwiec)
Desertification
A. K. Summers
Zen and the Art of Menopausal Maintenance
Leslie Ewing
Climacteric Calamity
Rachael House
My Menopause Story
Sharon Rosenzweig
"Are You Sexually Active?": Vaginal Truth Telling
Joyce Schachter and Jessica Moran
Invisible Lady
Carol Tyler
The End, for Now
Roberta Gregory
A Slow Intermittent Leak
Jennifer Camper
2:14 am–4:43 am: Let Me Introduce Myself
Nicola Streeten
Any Day Now
Ajuan Mance
Cycles
KC Councilor
An End Is Not the End
Leah Jones and Cathy Leamy
Ready, Set, "Pause"
Ellen Forney
The Big Change
Teva Harrison
Paused
Emily Steinberg
Kimiko Does Menopause
Kimiko Tobimatsu and Keet Geniza
Surgical Menopause—in Ten Postures
Susan Merrill Squier and Shelley L. Wall
When the Menopause Carnival Comes to Town
Mimi Pond
(A) Men-O-Pause
Dana Walrath
Antique Restoration
Joyce Farmer
Resources
List of Contributors
Mailing List
Subscribe to our mailing list and be notified about new titles, journals and catalogs.