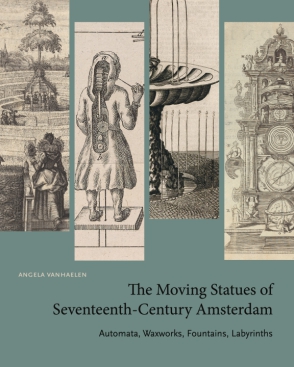 The Moving Statues of Seventeenth-Century Amsterdam
Automata, Waxworks, Fountains, Labyrinths
Angela Vanhaelen
Buy
The Moving Statues of Seventeenth-Century Amsterdam
Automata, Waxworks, Fountains, Labyrinths
Angela Vanhaelen
"This valuable book, written in an engaging storytelling mode that never sacrifices rigor, teaches us much that we did not know about Amsterdam's doolhoven. Before its publication, those enriched, dynamic display environments were nearly lost to us. Now, thanks to Vanhaelen, we at last have a clear vision of them."
Media

Description

Reviews

Bio

Table of Contents

Sample Chapters

Subjects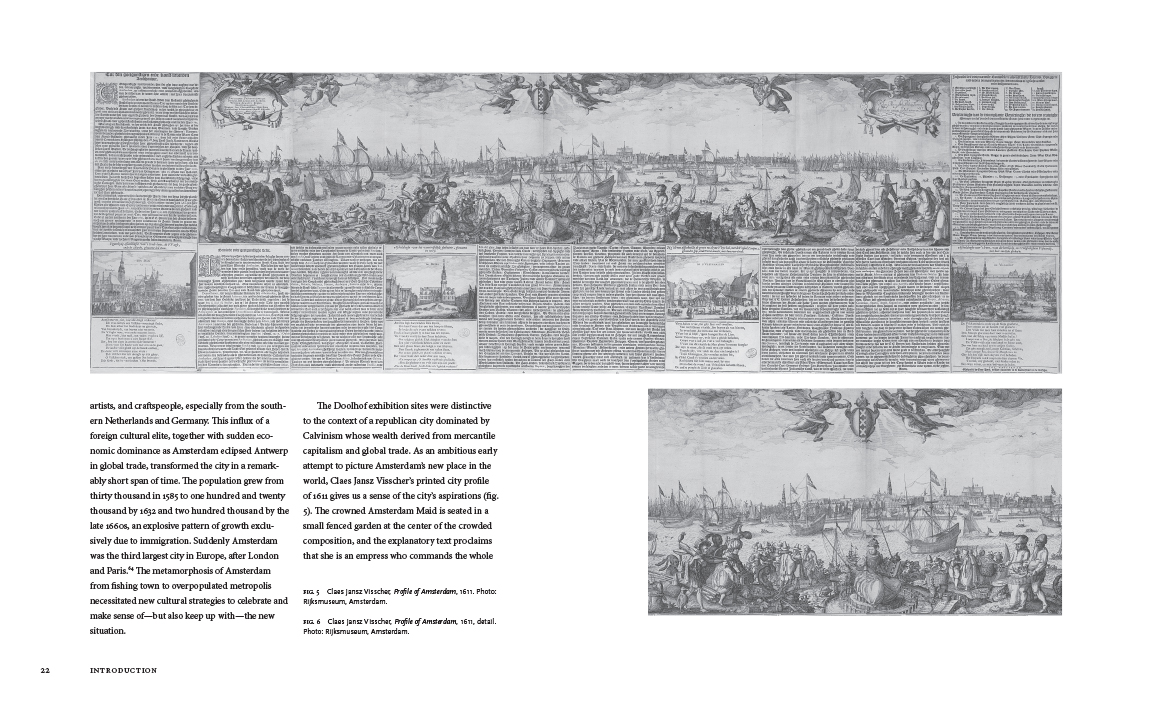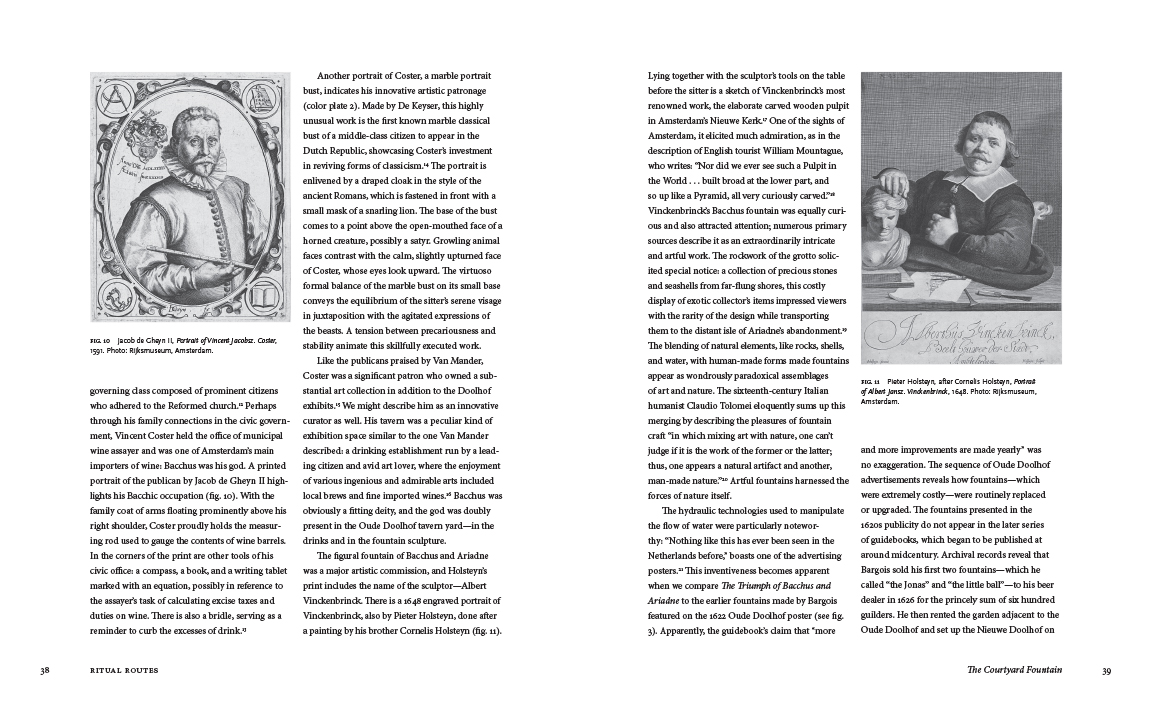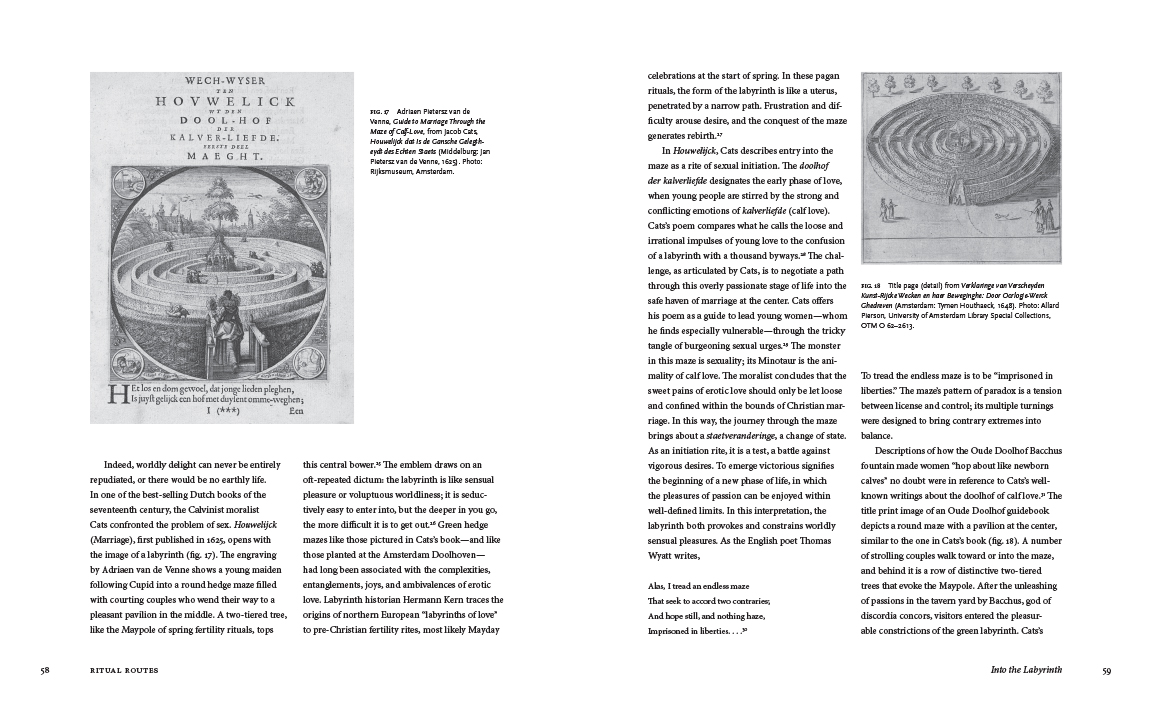 This book opens a window onto a fascinating and understudied aspect of the visual, material, intellectual, and cultural history of seventeenth-century Amsterdam: the role played by its inns and taverns, specifically the
doolhoven.
Doolhoven were a type of labyrinth unique to early modern Amsterdam. Offering guest lodgings, these licensed public houses also housed remarkable displays of artwork in their gardens and galleries. The main attractions were inventive displays of moving mechanical figures (automata) and a famed set of waxwork portraits of the rulers of Protestant Europe. Publicized as the most innovative artworks on display in Amsterdam, the doolhoven exhibits presented the mercantile city as a global center of artistic and technological advancement. This evocative tour through the doolhoven pub gardens—where drinking, entertainment, and the acquisition of knowledge mingled in encounters with lively displays of animated artifacts—shows that the exhibits had a forceful and transformative impact on visitors, one that moved them toward Protestant reform.
Deeply researched and decidedly original, The Moving Statues of Seventeenth-Century Amsterdam uncovers a wealth of information about these nearly forgotten public pleasure parks, situating them within popular culture, religious controversies, global trade relations, and intellectual debates of the seventeenth century. It will appeal in particular to scholars in art history and early modern studies.
"This valuable book, written in an engaging storytelling mode that never sacrifices rigor, teaches us much that we did not know about Amsterdam's doolhoven. Before its publication, those enriched, dynamic display environments were nearly lost to us. Now, thanks to Vanhaelen, we at last have a clear vision of them."
"A fascinating and convincing exploration of an undeservedly forgotten phenomenon, and a challenge to re-examine our perceptions of the Dutch 'Golden Age.'"
"The Moving Statues of Seventeenth-Century Amsterdam is an entirely original study of Amsterdam's pleasure palaces, or doolhoven, and a fascinating read that delights and instructs in a manner akin to the spaces it deftly analyzes. Vanhaelen's text considers courtyard fountains, labyrinths, automata, waxworks, and clockworks, moving beyond standard descriptions of wonder to reflect on the nature of the city, the body, and knowledge itself in the early modern period."
"The Moving Statues of Seventeenth-Century Amsterdam is highly original and will be fascinating to almost everyone with an interest in early modern visual culture. The book guides the reader on a dazzling tour with surprises at every corner. This fascinating study reveals the early modern park of public entertainment as a site of learning and lively debate."
"Vanhaelen's book, like the doolhof itself, is full of so many surprises that simply are too good to give away..."
Angela Vanhaelen is Professor of Art History at McGill University. She is the author of the award-winning book The Wake of Iconoclasm: Painting the Church in the Dutch Republic, also published by Penn State University Press.
List of Illustrations
Acknowledgements
Introduction
1. The Closed Door: Walking In
Ritual Routes
2. The Courtyard Fountain: Bacchic Rites
3. Into the Labyrinth: Containing the Human Monster
The Moving Statue Strikes
4. Automata: Activating Human Behavior
5. Strange Things for Strangers: Transcultural Automata
Protestant Paganism
6. Wax Portraits: Body Politics
7. Time Machines in the Golden Age: The Kairos of Clockwork
Epilogue: Obsolescence
Notes
Bibliography
Index
Download a PDF sample chapter here: Chapter1
Mailing List
Subscribe to our mailing list and be notified about new titles, journals and catalogs.