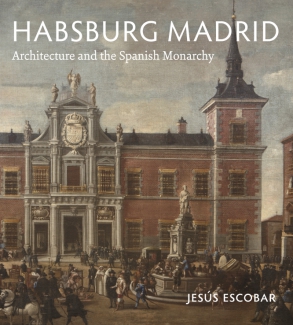 Habsburg Madrid
Architecture and the Spanish Monarchy
Jesús Escobar
Buy
Habsburg Madrid
Architecture and the Spanish Monarchy
Jesús Escobar
Winner of the 2022 Eleanor Tufts Award from the Society for Iberian Global Art
"A rich, thoughtful, well-written, and even entertaining read."
Media

Description

Reviews

Bio

Table of Contents

Sample Chapters

Subjects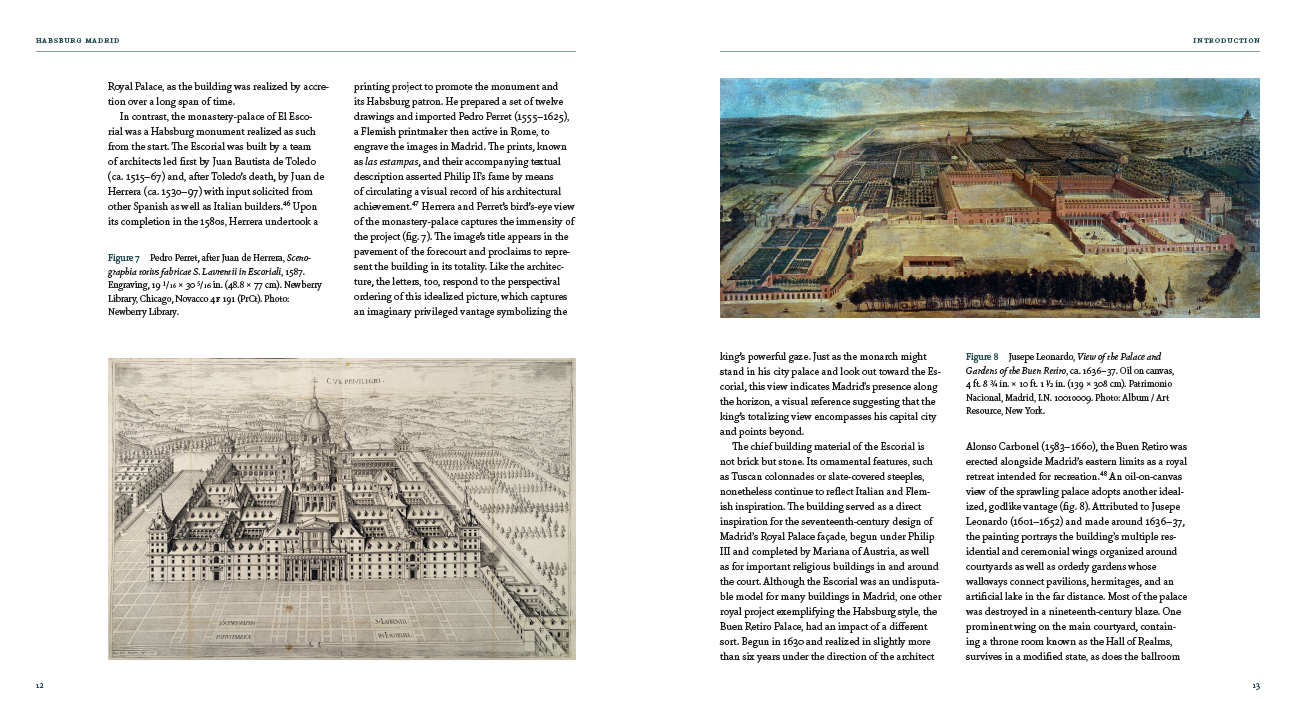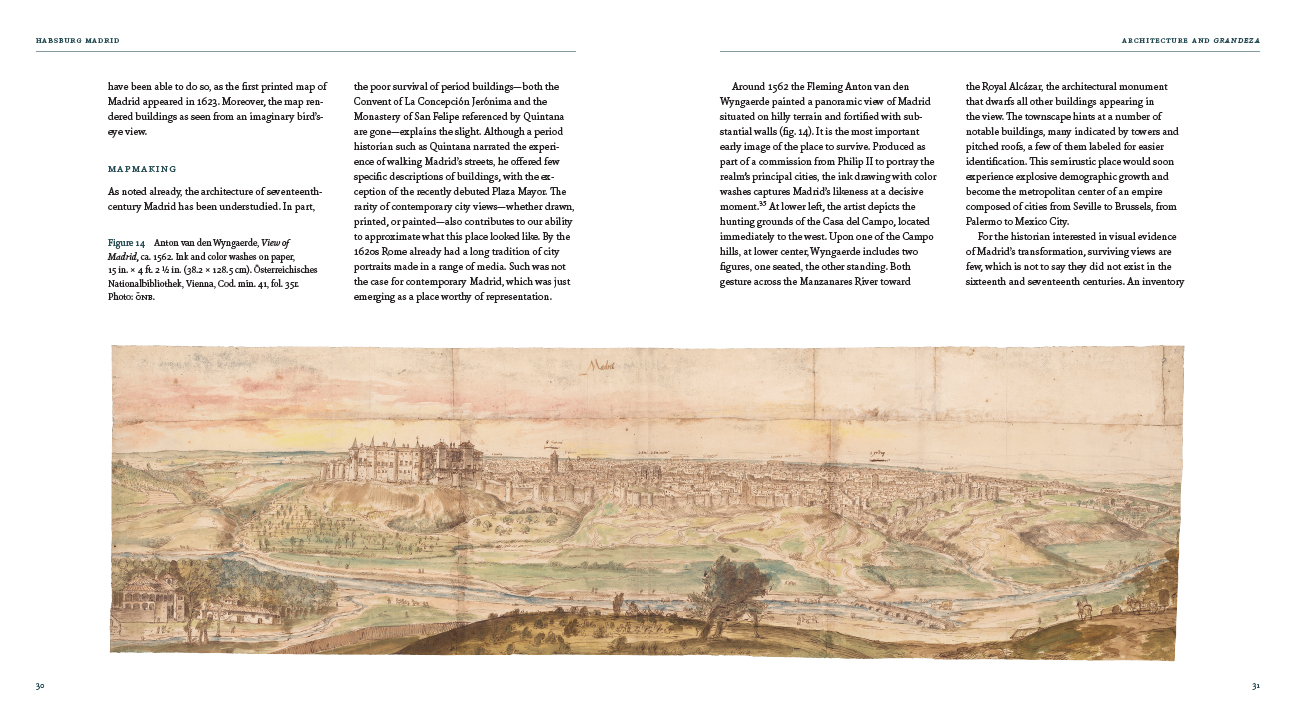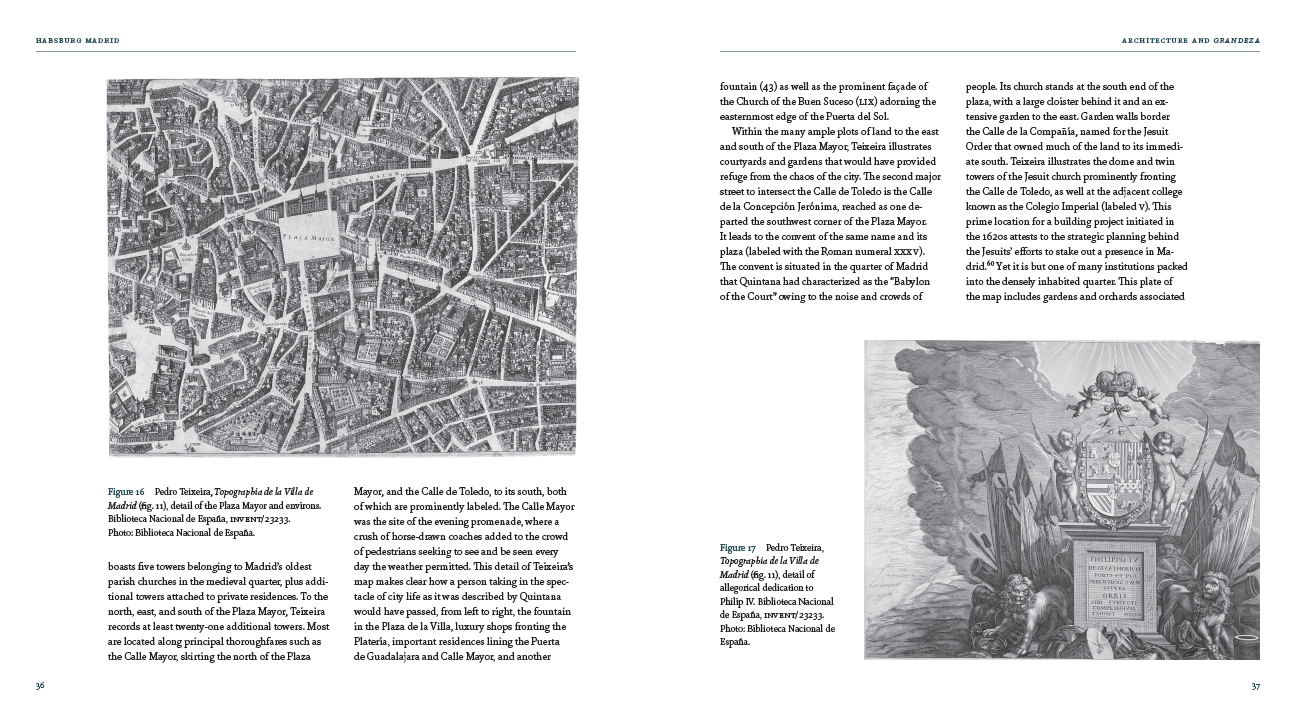 With its selection as the court of the Spanish Habsburgs, Madrid became the de facto capital of a global empire, a place from which momentous decisions were made whose implications were felt in all corners of a vast domain. By the seventeenth century, however, political theory produced in the Monarquía Hispánica dealt primarily with the concept of decline. In this book, Jesús Escobar argues that the buildings of Madrid tell a different story about the final years of the Habsburg dynasty.
Madrid took on a grander public face over the course of the seventeenth century, creating a "court space" for residents and visitors alike. Drawing from the representation of the city's architecture in prints, books, and paintings, as well as re-created plans standing in for lost documents, Escobar demonstrates how, through shared forms and building materials, the architecture of Madrid embodied the monarchy and promoted its chief political ideals of justice and good government. Habsburg Madrid explores palaces, public plazas, a town hall, a courthouse, and a prison, narrating the lived experience of architecture in a city where a wide roster of protagonists, from architects and builders to royal patrons, court bureaucrats, and private citizens, helped shape a modern capital.
Richly illustrated, highly original, and written by a leading scholar in the field, this volume disrupts the traditional narrative about seventeenth-century Spanish decadencia. It will be welcomed by specialists in Habsburg Spain and by historians of art, architecture, culture, economics, and politics.
"A rich, thoughtful, well-written, and even entertaining read."
"This lavish and splendidly illustrated volume is an important addition to the literature on Spanish architecture and urbanism of the early modern era in the English-language literature."
"Jesús Escobar's Habsburg Madrid is a new and original book on Spanish urban history and architecture, focused on the court and capital town in a way never addressed by Spanish historians."
"Habsburg Madrid is a lively read and will hold great appeal for the architectural historian and architect, both of whom will sense Escobar's own excitement about his discoveries that afford this kind of detailed analysis for the first time."
Jesús Escobar is Professor of Art History at Northwestern University and author of the award-winning book The Plaza Mayor and the Shaping of Baroque Madrid.
List of Illustrations
Preface and Acknowledgements
Notes on Documents and Sources
List of Abbreviations
Introduction
1. Architecture and Grandeza
2. Monarchy and Governance: The Royal Palace, ca. 1620
3. Justice and Penance: The Court Prison, ca. 1640
4. Town Versus Court: The Town Hall, ca. 1660
5. Regency and Renovation: Palaces and Plazas, ca. 1680
Conclusion: Madrid of the Spanish Habsburgs
Appendix: Madrid's Town Hall
Glossary
Notes
Bibliography
Index
Mailing List
Subscribe to our mailing list and be notified about new titles, journals and catalogs.