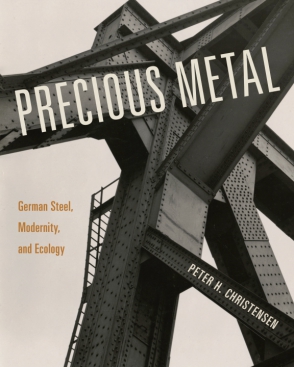 Precious Metal
German Steel, Modernity, and Ecology
Peter H. Christensen
Buy
Precious Metal
German Steel, Modernity, and Ecology
Peter H. Christensen
"Precious Metal draws on scholarship and archives from industrial, architectural, and political discussions to offer a novel reading of an essential phenomenon—the role of material and infrastructure in determining the contours of life. The book is well integrated into a number of familiar and emergent literatures: on architecture and design, material histories, anthropologies of design and environment, and analyses of technospheres and territories."
Media

Description

Reviews

Bio

Table of Contents

Sample Chapters

Subjects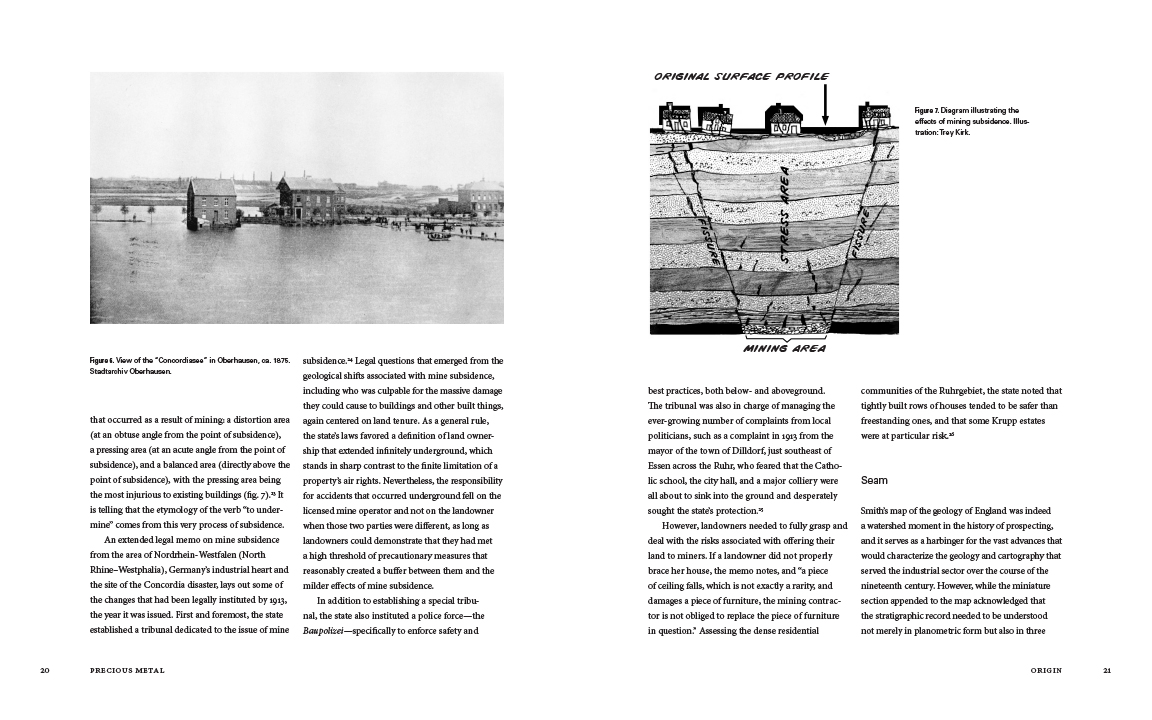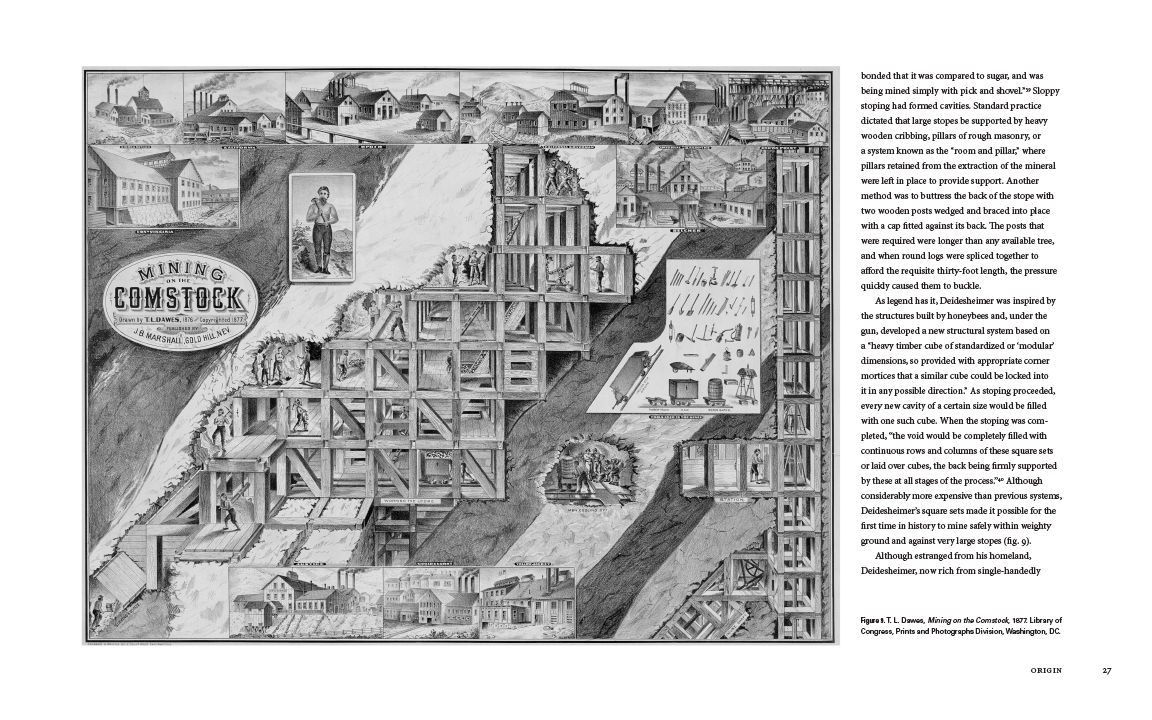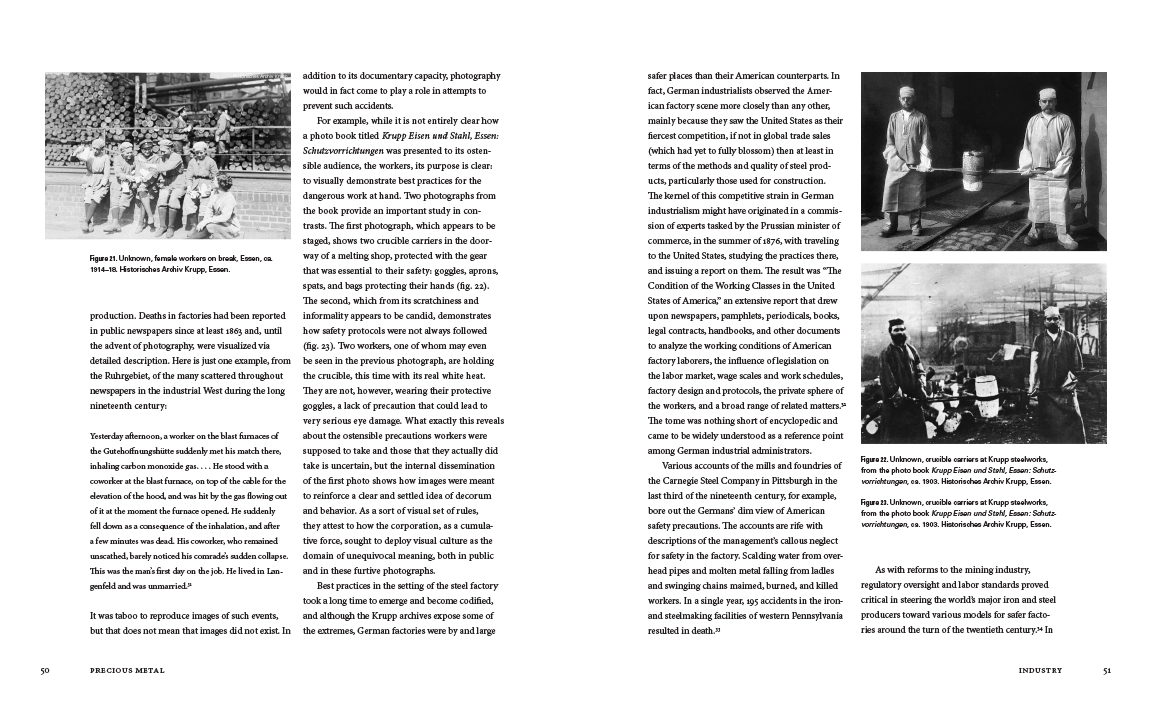 With its incorporation into architecture on a grand scale during the long nineteenth century, steel forever changed the way we perceive and inhabit buildings. In this book, Peter H. Christensen shows that even as architects and engineers were harnessing steel's incredible properties, steel itself was busy transforming the natural world.
Precious Metal explores this quintessentially modernist material—not for the heroic structural innovations it facilitated but for a deeper understanding of the role it played in the steady change of the earth. Focusing on the formative years of the architectural steel economy and on the corporate history of German steel titans Krupp and Thyssen, Christensen investigates the ecological interrelationship of artificial and natural habitats, mediated by steel. He traces steel through six distinct phases: birth, formation, display, dispersal, construction, and return. By following the life of steel from the collection of raw minerals to the distribution and disposal of finished products, Christensen challenges the traditional narrative that steel was simply the primary material responsible for architectural modernism.
Based on the premise that building materials are as much a part of the natural world as they are of a building, this groundbreaking book rewrites an important chapter of architectural history. It will be welcomed by specialists in architectural history, nineteenth-century studies, environmental history, German studies, modernist studies, and the Anthropocene.
"Precious Metal draws on scholarship and archives from industrial, architectural, and political discussions to offer a novel reading of an essential phenomenon—the role of material and infrastructure in determining the contours of life. The book is well integrated into a number of familiar and emergent literatures: on architecture and design, material histories, anthropologies of design and environment, and analyses of technospheres and territories."
"Precious Metal tells a very engaging tale with broad implications across a number of disciplines, including environmental history, architectural history, German history and culture, and geography. It is likely to serve as a key text across many disciplines and at all levels of a university curriculum."
Peter H. Christensen is Professor of Art History at the University of Rochester. He is the author of the award-winning Germany and the Ottoman Railways: Art, Empire, and Infrastructure.
List of Illustrations
Acknowledgements
Note on Translation and Format
Introduction
1. Origin
2. Industry
3. Production
4. Dissemination
5. Building
6. Return
Conclusion
Notes
Bibliography
Index
Mailing List
Subscribe to our mailing list and be notified about new titles, journals and catalogs.