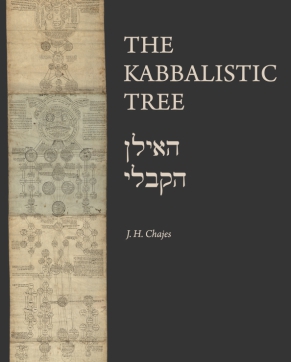 The Kabbalistic Tree / האילן הקבלי
J. H. Chajes
COMING IN NOVEMBER
The Kabbalistic Tree / האילן הקבלי
J. H. Chajes
"Chajes has made these trees of ink on parchment and paper sing out loud and clear, redeeming them from obscurity and thus simultaneously enriching the fields of the history of visual aesthetics and the history of Jewish culture."
Media

Description

Reviews

Bio

Subjects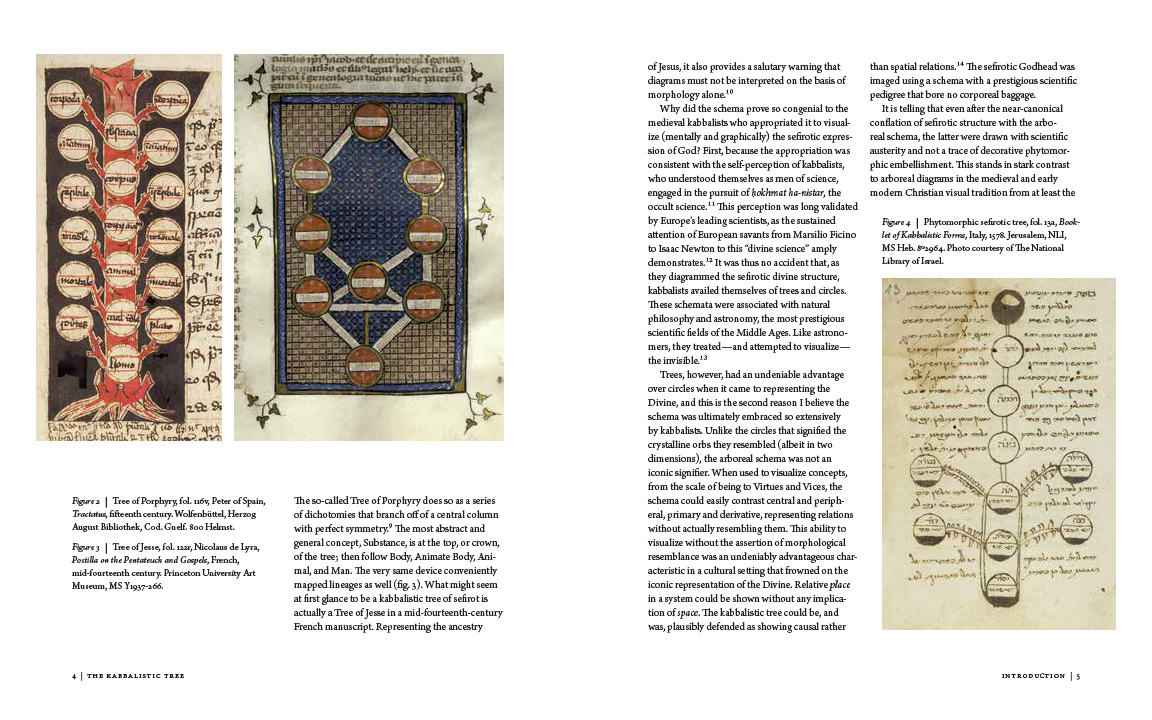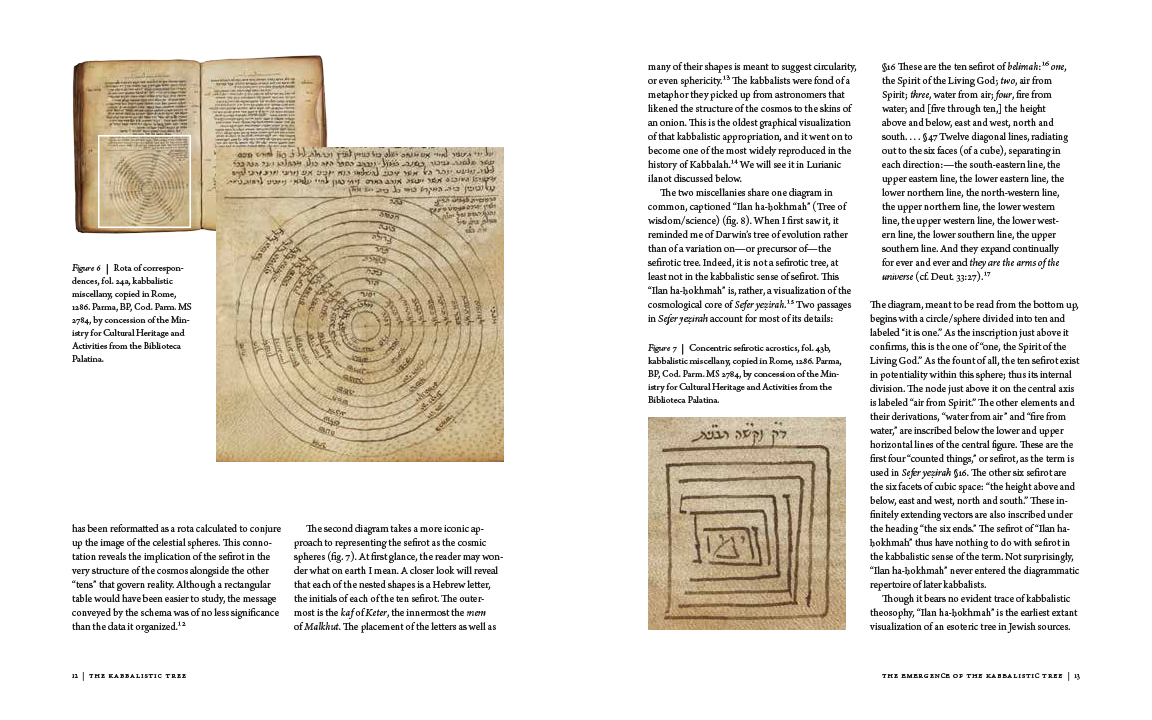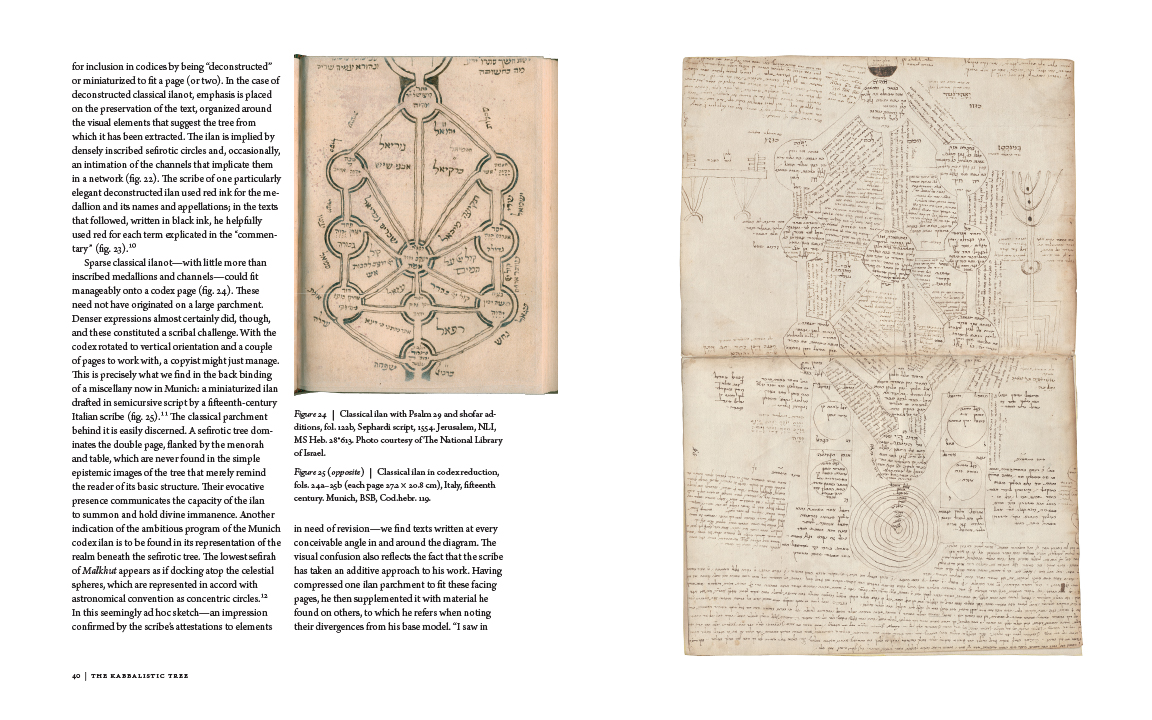 Ilanot
—parchment sheets presenting the kabbalistic "tree of life"—have been at the center of Jewish mystical practice for the past seven hundred years. Written by leading
ilanot
expert J. H. Chajes,
The Kabbalistic Tree
is a comprehensive and gorgeously illustrated history of these arboreal "maps of God."
This book documents when, where, and why Jews began to visualize and to draw the mystical shape of the Divine as a Porphyrian tree. At once maps, mandalas, and memory palaces, ilanot provided kabbalists with diagrammatic representations of their structured image of God. Scrolling an ilan parchment in contemplative study, the kabbalist participated mimetically in tikkun, the development and perfection of Divinity. Chajes reveals the complex lore behind these objects. His survey begins with the classical ilanot of pre-expulsion Spain, Byzantine Crete, Kurdistan, Yemen, and Renaissance Italy. A close examination of the ilanot inspired by the Kabbalah taught by R. Isaac Luria in sixteenth-century Safed follows, and Chajes concludes with explorations of modern ilan amulets and printed ilanot. With attention to the contexts of their creation and how they were used, The Kabbalistic Tree investigates ilanot from collections around the world, including forty from the incomparable Gross Family Collection.
With 250 never-before-seen images reproduced in stunning quality, this chronological and typological survey is a singular combination of exquisite art and foundational scholarship. Specialists in early modern history, religion, art history, and esotericism, as well as those fascinated by Kabbalah and its iconography, will enthusiastically embrace Chajes's iconic work.
"Chajes has made these trees of ink on parchment and paper sing out loud and clear, redeeming them from obscurity and thus simultaneously enriching the fields of the history of visual aesthetics and the history of Jewish culture."
"J. H. Chajes's spectacular book offers a comprehensive and fascinating study of the diagrammatic visualization of Kabbalistic knowledge. Chajes's meticulous study of the arboreal Kabbalistic diagrams is an outstanding contribution to the study of Kabbalah, early modern and modern Jewish history, and Jewish visual culture."
"Until this volume there has been no work that endeavours to provide scholars and laypeople with a broad overall and particular description of the ilanot in all of their varieties, twists, and turns. This enterprise is fascinating and truly illuminating, and no one to this day has touched even a fraction of what the book has to offer."
J. H. Chajes is Sir Isaac Wolfson Professor of Jewish Thought at the University of Haifa. He is the author of Between Worlds: Dybbuks, Exorcists, and Early Modern Judaism, coeditor of The Visualization of Knowledge in Medieval and Early Modern Europe, and the director of the Ilanot Project.
Mailing List
Subscribe to our mailing list and be notified about new titles, journals and catalogs.