New and Forthcoming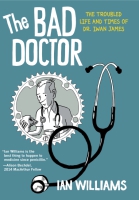 The Troubled Life and Times of Dr Iwan James
"Skillfully told, relentlessly honest, often funny, and painfully true . . . this is courageous work. It undercuts the accepted nonsense that doctors are—or should be expected to be—seraphic beings, exalted above the rest of humanity. It should be read by every student and practicing professional out there, and in the larger world as well. Ian Williams is my hero and I wish he were my doctor, too!" Learn More »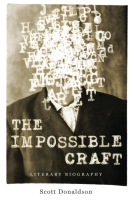 "Scott Donaldson brings several decades of experience as a literary biographer to The Impossible Craft—a fascinating study of how and why biographies are written. How does a biographer develop a persona and a voice? How does a biographer deal with the literary heirs? Must the biographer like the subject? Is biography a craft, as the title of this book implies, or an art, or something else? Scott Donaldson has earned the right to have his say on all of these matters." Learn More »
Primatology Narratives Past and Future
"The lives of our primate cousins, as well as those who study them with passion and devotion, are discerningly revealed by Mary Sanders Pollock, whose chronicle will be avidly read by all field naturalists and, I suspect, by everyone with a love for the natural world." Learn More »
"Something remarkable and game changing is being sparked by the alliance between comics and medicine. It's becoming clear that these graphic narratives can deepen understanding, not only of facts but of feelings, between patients, family, and professionals. A spoonful of comics really does help the medicine go down." Learn More »
Visual Rhetoric and Civic Action
"With Posters for Peace: Visual Rhetoric and Civic Action, Thomas Benson generously shares an archival treasure trove with readers. By itself that might be enough, but Benson doesn't stop there. He offers a thoughtful and sophisticated rhetorical analysis of the posters that reads them in historical context, elaborates the visual traditions from which they drew their representations, and considers how viewers of the era might have responded to them. In doing so, he makes a compelling case for the posters' rhetorical importance, both then and now. The book skillfully models the practice of visual rhetorical history for students and scholars alike." Learn More »
A Fifteenth-Century Illuminated Codex from the Monastery of Tegernsee, with a prologue by Friar Erhard von Pappenheim
"This book wonderfully proves the value of collaborative research. The introduction describes how this collaboration came about and is by itself a little masterpiece. Like a detective story, it chronicles how the researchers gradually came to recognize that the Haggadah and its Latin—and very Christian—preface constitute one of the most remarkable testimonies in both image and word of the complex character of Jewish-Christian relations in the fifteenth century. . . . This is simply an extraordinary book about an extraordinary artifact." Learn More »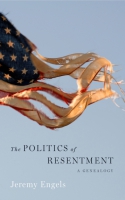 In the days and weeks following the tragic shooting of nineteen Arizonans, including Congresswoman Gabrielle Giffords, there were a number of public discussions about the role that rhetoric might have played in this horrific event. In question was the use of violent and hateful rhetoric that has come to dominate American political discourse on television, on the radio, and at the podium. A number of more recent school shootings have given this debate a renewed sense of urgency, as have the continued use of violent metaphors in public address and the dishonorable state of America's partisan gridlock. This conversation, unfortunately, has been complicated by a collective cultural numbness to violence. But that does not mean that fruitful conversations should not continue. In The Politics of Resentment, Jeremy Engels picks up this thread, examining the costs of violent political rhetoric for our society and the future of democracy. Learn More »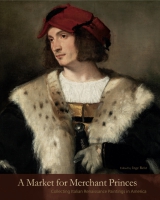 Collecting Italian Renaissance Paintings in America
"A Market for Merchant Princes provides an excellent survey and investigation of how great Italian Renaissance paintings came to enter American collections. Key collectors and institutions—such as The Metropolitan Museum of Art, James Jackson Jarves, J. Pierpont Morgan, Henry Walters, Isabella Stewart Gardner, and Samuel H. Kress—are discussed, as are the noted connoisseurs Morelli and Berenson, who had an important impact on them. This will become an essential reference work for the history of collecting in this country." Learn More »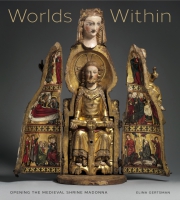 Opening the Medieval Shrine Madonna
"This study of Shrine Madonnas employs a kaleidoscope of lenses to show that perception of these uncanny devotional objects resounded in the viewer's body, evoked the lore and science of childbirth, displayed the motility of liveness, and offered multiple paths for the remembrance of sacred history. Attentive to cultural context, Elina Gertsman also brings an array of theoretical insights to bear. A rich and immersive experience awaits the reader-viewer of this intellectually scintillating book!" Learn More »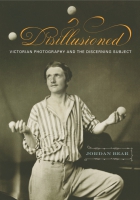 Victorian Photography and the Discerning Subject
"In an impressive and timely counterpoint to recent emphasis on the archival appropriations of photography, Jordan Bear turns conventional assumptions about belief in photographic realism on their head, showing that, throughout the nineteenth century, claims for photographic verisimilitude were greeted with doubt, distrust, disappointment, and even ridicule, opening the way to other photographic practices—and, indeed, as exemplified by Disillusioned, to another history of photographic production and consumption and to important new insights into the historical formation of the discerning liberal subject." Learn More »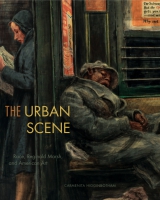 Race, Reginald Marsh, and American Art
"The Urban Scene skillfully re-creates for readers the social and racial contexts in which Reginald Marsh's paintings first circulated. The book deftly explores early twentieth-century artistic practice, urban development, consumerism, and racial identity to help readers better understand how white and black audiences made sense of the artist's canvases of blacks." Learn More »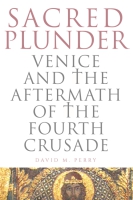 Venice and the Aftermath of the Fourth Crusade
"This insightful work is the first to explore the effects that waves of displaced relics from Constantinople had on Venice and, more broadly, Latin Christianity. Peeling back layers of narrative in the translation accounts, David Perry reveals evolving attitudes and anxieties about crusading, sanctity, and power. His expertise with these scattered sources illuminates his analysis, and his evocative prose makes it a real pleasure to read." Learn More »
Visions of Utopia in Literature and Film
"In a brilliant analysis that is both comprehensive and penetrating, Ranen Omer-Sherman illuminates the vast spectrum of literary and cinematic narratives that emerged from one of the most radical and thrilling social experiments of our time: the Israeli kibbutz. Omer-Sherman writes with authority and passion, in prose that will excite the scholar and layperson alike. Part literary critique, part social history, Omer-Sherman's book sheds light not only on the narratives of the kibbutz but also on the utopian enterprise itself, from its heady idealism to its bitter contentiousness. I was, quite honestly, unable to put it down. Anyone interested in Israel, literature, film, or the myriad ways in which artistic expression reflects and shapes the birth and growth of a modern nation would do well to read this book." Learn More »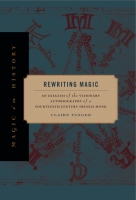 An Exegesis of the Visionary Autobiography of a Fourteenth-Century French Monk
"Rewriting Magic is a deeply interesting book. It gives the reader a sense of the personal immediacy of scholarly discovery as well as a deep sense of the intimate interior practice of a remarkable monk. The book takes you into the heart of medieval magic and its complex visionary experience. I know of no other book like it." Learn More »
Join
Sign up for e-mail notifications about new books and catalogs!
Featured Journal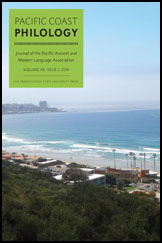 Pacific Coast Philology is the official journal of the Pacific Ancient and Modern Language Association, a regional branch of the Modern Language Association. The journal publishes peer-reviewed essays of interest to scholars in the classical and modern languages, literatures, and cultures. PCP publishes two annual issues (one regular and one special issue), which normally contain articles and book reviews, as well as the presidential address, forum, and plenary speech from the preceding year's conference.
Latest News
Featured Partner
In April, the Commission for Women will host its ninth annual awards luncheon to recognize and celebrate contributions and achievements of women at Penn State. Established in 1981, the Commission serves as an advisory group to the President on the status of women at Penn State, advocates for women's concerns, and recommends solutions. The Commission provides a forum for exchanging ideas that can lead to improved policies and practices that support women at Penn State. For more information, see the Office of the Vice Provost for Educational Equity.
YOUR SHOPPING CART (
EMPTY
)