New and Forthcoming
The Archetypal Poetics of Maurice Sendak
1997 Honor Book, Children's Literature Association
"John Cech has written an extremely valuable and critically important book which is both thoughtful and timely. Given the place of Sendak in children's literature, Cech's book will become a standard work of criticism in the field." —Jan Susina, Illinois State University
Learn More »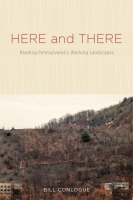 Reading Pennsylvania's Working Landscapes
"Bill Conlogue, in Here and There, offers a nuanced, multilayered act of attention to the realities of land use and land thought in northeastern Pennsylvania. His intertwining of history, literature, and lived experience in a very particular place joins a new chorus of counterstatements to the twenty-first-century mantra of global sameness."
Learn More »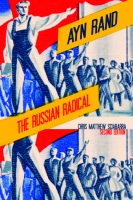 The Russian Radical
This new edition of Ayn Rand adds two chapters that provide in-depth analysis of the most complete transcripts to date documenting Rand's education at Petrograd State University. It includes a new preface that places the book in the context of Sciabarra's own research and the recent expansion of interest in Rand's beliefs. And finally, this edition adds a postscript that answers a recent critic of Sciabarra's historical work on Rand. Shoshana Milgram, Rand's biographer, has tried to cast doubt on Rand's own recollections of having studied with the famous Russian philosopher N. O. Lossky. Sciabarra shows that Milgram's analysis fails to cast doubt on Rand's recollections—or on Sciabarra's historical thesis.
Learn More »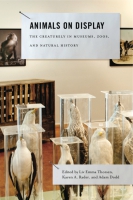 The Creaturely in Museums, Zoos, and Natural History
"From the eighteenth century's preserved monsters to the twenty-first century's images of zoo polar bear Knut, the authors of Animals on Display foreground representations: not as transparent or objective acts but as visible and palpable forces working at micro and macro levels to shape cultural understandings and relationships to animals."
Learn More »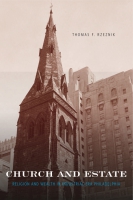 Religion and Wealth in Industrial-Era Philadelphia
"Thomas Rzeznik's remarkable exploration of religion and wealth in Gilded Age and Progressive Era America combines unprecedented breadth and sophistication with a Philadelphia focus that speaks for America while still retaining the Quaker city's unique flavor. Smoothly written and deftly researched, Church and Estate is one of the few books to describe Protestants, Catholics, Jews, wealth, and religion together, and it brings fresh life to controversial facets of American religion that often still echo discordantly today." —Jon Butler, Yale University
Learn More »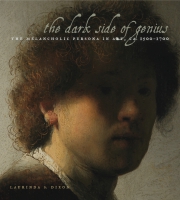 The Melancholic Persona in Art, ca. 1500–1700
"Laurinda Dixon brilliantly illuminates melancholy, the dark mental condition, which was both feared and sought by artists and writers in early modern Europe. Her comprehensive history insightfully explores social attitudes about creativity and madness in art, literature, and medicine."
Learn More »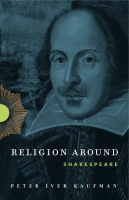 "Peter Iver Kaufman examines in impressive detail the religious soil in which Shakespeare's plays flourish. By offering an expert survey of an immensely complex terrain, this book will serve those who want to scrutinize the religious discourses embedded in the plays. This book is significant, then, for Shakespearean scholars, for scholars of early modern English non-Shakespearean drama, and for historians of the English Reformation."
Learn More »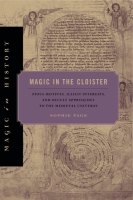 Pious Motives, Illicit Interests, and Occult Approaches to the Medieval Universe
"Magic in the Cloister offers a fascinating picture of learned monks reading and even putting into practice magical texts that were kept in the library of their monastery. St Augustine's, Canterbury, offered not only a haven for prayer but also a laboratory for occult activity."
Learn More »
Join
Sign up for e-mail notifications about new books and catalogs!
Featured Journal
Studies in American Jewish Literature is dedicated to publishing work analyzing the place, representation, and circulation of Jews and Jewishness in American literatures, and to serving as a venue for theorizing, as broadly and intensely as possible, the ways in which it makes sense to talk about identity in literature. We understand this commitment to aesthetic inquiry as uncontained by any particular methodological, ideological, categorical, or national project, and we remain open to new work that seeks to interrogate the relationships between writing, reading, genres, histories, technologies, and thinking. We hope to publish special issues at least semi-regularly.
Latest News
Featured Partner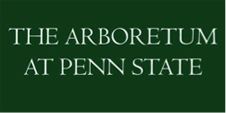 Penn State' vision for The Arboretum at Penn State is to create a nationally renowned facility dedicated to fostering an understanding of the natural world, especially the relationship between plants and humans, and to promoting environmentally compatible uses of the land.

Being built on a parcel of land immediately adjacent to the University Park campus, the Arboretum will eventually include 29.5 acres of botanic gardens and more than 340 acres of environmentally sensitive landscape and restored woodlands. Development depends almost entirely upon securing philanthropic support.
The first phase of the H.O. Smith Botanic Gardens, built with a lead gift of $10 million from Charles H. "Skip" Smith, opened in 2009. More than 700 species and cultivars of plants are arranged in several striking gardens and collections. Other features include an overlook pavilion, landscape-sized sundial, fountain, lotus pool, and boardwalk. A children's garden will open in 2014 thanks to a gift from Edward R. and Helen S. Hintz and an additional gift from Skip Smith.
The Arboretum is open daily from dawn until dusk. There is no charge for admission or parking. Visit
arboretum.psu.edu
to read about tour availability, rental venues, and future plans.
YOUR SHOPPING CART (
EMPTY
)