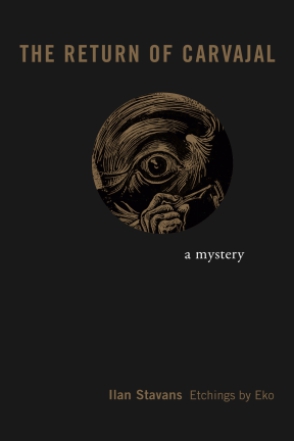 The Return of Carvajal
A Mystery
Ilan Stavans, Etchings by Eko
Buy
The Return of Carvajal
A Mystery
Ilan Stavans, Etchings by Eko
"People interested in Jewish and Latin American history will most enjoy Stavans's study, which for all its scrupulous research leaves the central mystery tantalizingly unsolved."
Media

Description

Reviews

Bio

Table of Contents

Subjects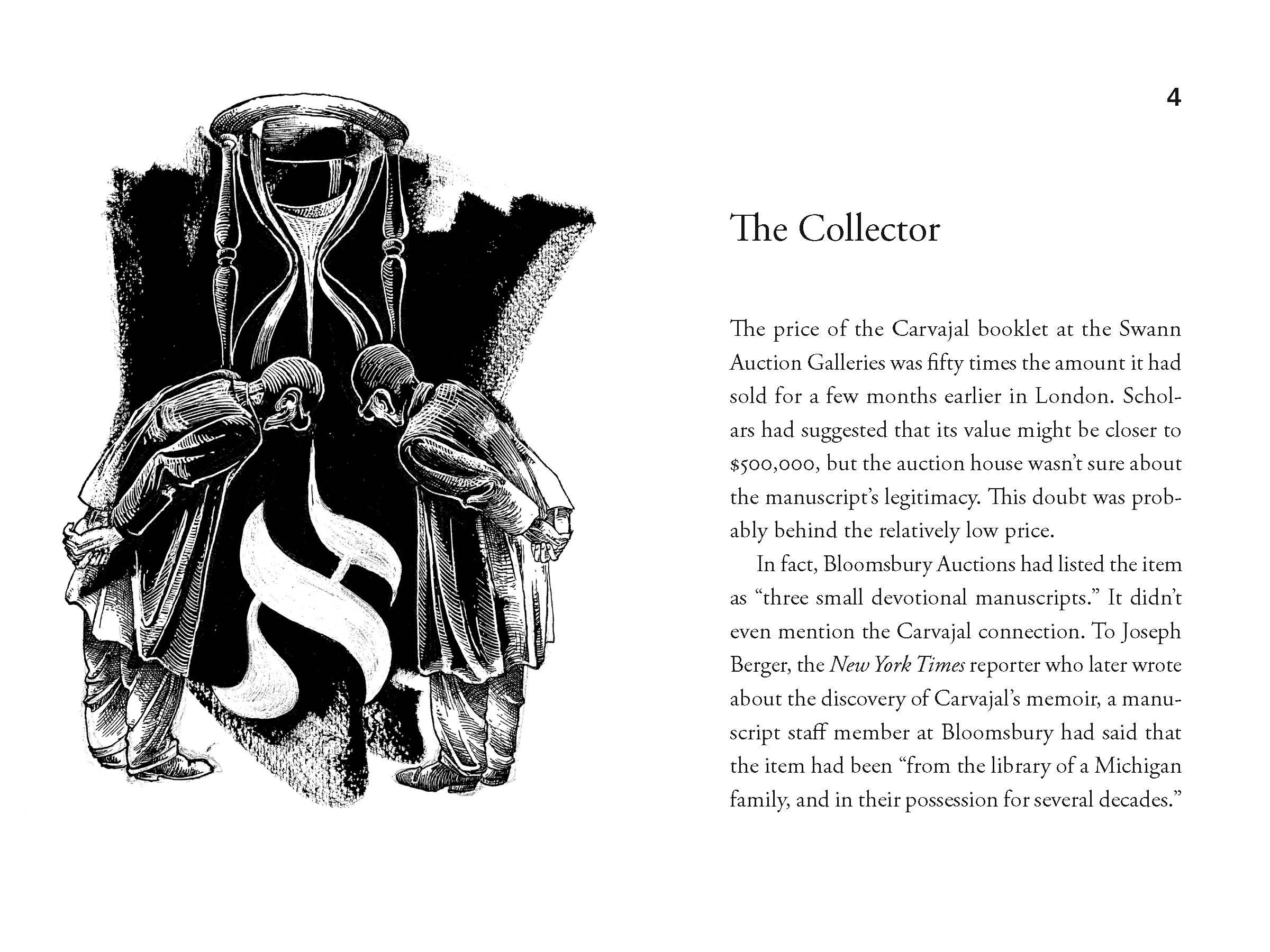 nc
In 2017,
the
New York Times
announced that the long-lost memoir of Luis de Carvajal the Younger had been rediscovered. Considered the first autobiography by a Jew in the Americas, the book had been stolen decades earlier from Mexico's National Archives. Here, Ilan Stavans recounts the extraordinary and entertaining story of the reappearance of this precious object and how its discovery opened up new vistas onto the world of secret Jews escaping the Spanish Inquisition.
Called el Mozo (the Younger) to distinguish him from an uncle of the same name who was governor of Nuevo León, Luis de Carvajal learned of his Jewishness after being raised a Catholic. He came to recognize himself as a messiah for fellow crypto-Jews, and he was burned at the stake on December 8, 1596, in the biggest auto-da-fé in all of Latin America. His memoir—a 180-page manuscript written by a crypto-Jew targeted by the Holy Office of the Inquisition for unlawful proselytizing activities—was not only distinct but of enormous value.
With characters such as conniving academics embroiled in a scholarly feud, a magnanimous philanthropist, naïve booksellers, and a secondary cast that could be taken from a David Lynch film, The Return of Carvajal recounts the global intrigue that placed crypto-Jewish culture at the heart of contemporary debates on religion and identity.
"People interested in Jewish and Latin American history will most enjoy Stavans's study, which for all its scrupulous research leaves the central mystery tantalizingly unsolved."
"This book will be of interest to crypto-Jewish collections and potentially also to library science collections."
Ilan Stavans is Lewis-Sebring Professor of Humanities, Latin American and Latino Culture at Amherst College, publisher of Restless Books, host of NPR's podcast In Contrast, and a columnist for the New York Times en Español. He is the recipient of numerous international awards and honors, and his books have been translated into twenty languages. He is the author, with Marcelo Brodsky, of Once@9:53am: Terror in Buenos Aires and, with Roberto Weil, of the graphic novel adaptation of Don Quixote of La Mancha, both published by Penn State University Press.
List of Illustrations
Part I: Lost
1. The Thief
2. The Prophet
Part II: Found
3. The Chronicler
4. The Collector
Notes
Mailing List
Subscribe to our mailing list and be notified about new titles, journals and catalogs.