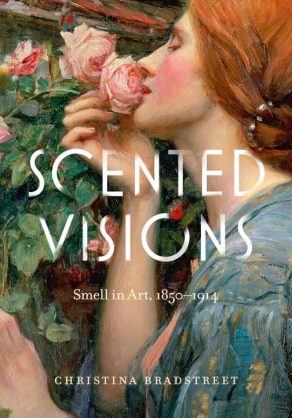 Scented Visions
Smell in Art, 1850-1914
Christina Bradstreet
Buy
Scented Visions
Smell in Art, 1850-1914
Christina Bradstreet
"Bradstreet delivers a thoroughly-researched and richly-illustrated book, which will stand as a major reference in the field."
Media

Description

Reviews

Bio

Table of Contents

Sample Chapters

Subjects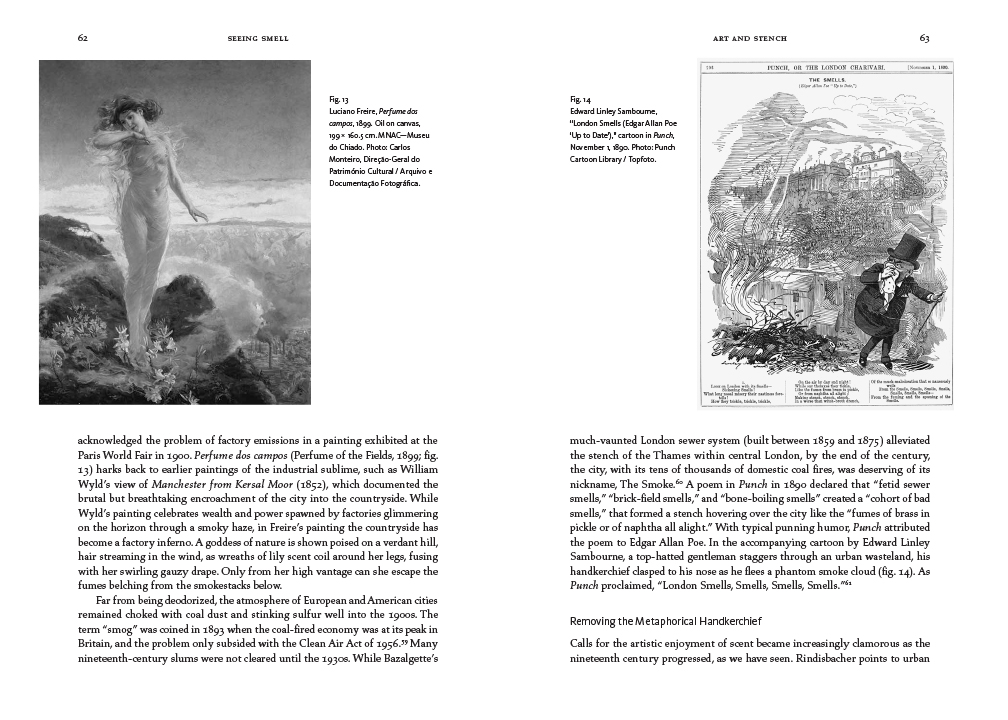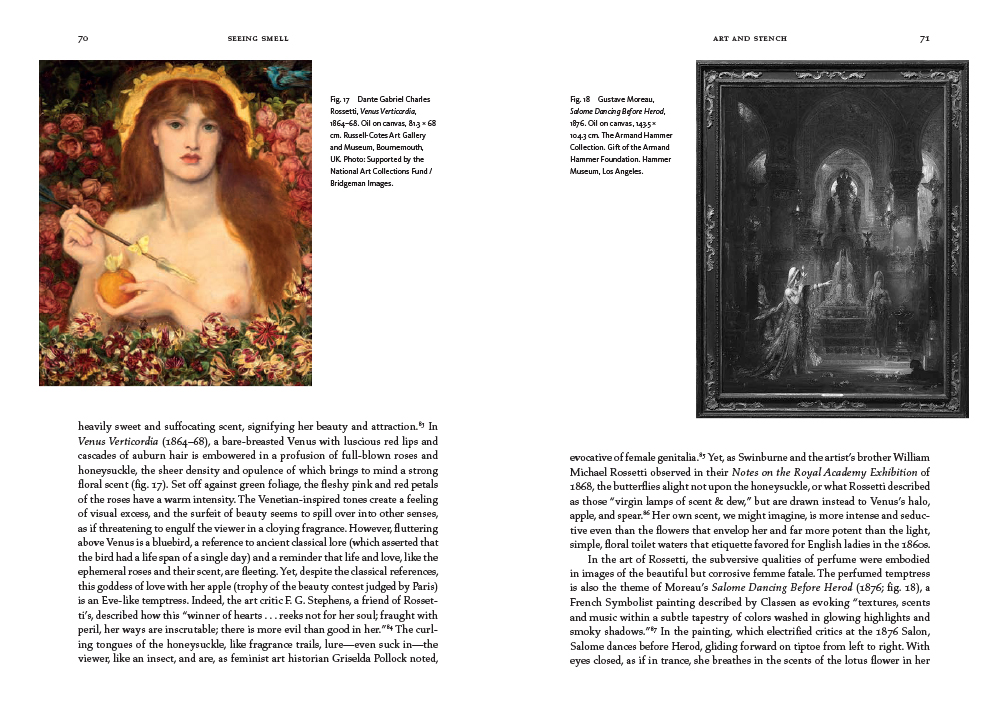 Smell loomed large in cultural discourse in the late nineteenth century, thanks to the midcentury fear of miasma, the drive for sanitation reform, and the rise in artificial perfumery. Meanwhile, the science of olfaction remained largely mysterious, prompting an impulse to "see smell" and inspiring some artists to picture scent in order to better know and control it. This book recovers
the substantive role of the olfactory in Pre-Raphaelite art and Aestheticism.
Christina Bradstreet examines the iconography and symbolism of scent in nineteenth-century art and visual culture. Fragrant imagery in the work of John Everett Millais, Dante Gabriel Rossetti, Simeon Solomon, George Frederic Watts, Edward Burne-Jones, and others set the trend for the preoccupation with scent that informed swaths of British, European, and American art and design. Bradstreet's rich analyses of paintings, perfume posters, and other works of visual culture demonstrate how artworks mirrored the "period nose" and intersected with the most clamorous debates of the day, including evolution, civilization, race, urban morality, mental health, faith, and the "woman question."
Beautifully illustrated and grounded in current practices in sensory history, Scented Visions presents both fresh readings of major works of art and a deeper understanding of the cultural history of nineteenth-century scent.
"Bradstreet delivers a thoroughly-researched and richly-illustrated book, which will stand as a major reference in the field."
"With her investigation into the motif of smelling and the depiction of smells in art between 1850 and 1914, Christina Bradstreet ties in with current specialist discourses. Bradstreet brings together a large number of paintings and embeds them in an exciting network that takes into account literary and art-historical references as well as contemporary debates in medicine, psychology and urban planning."
"The first study of its kind, Christina Bradstreet's Scented Visions documents in stunning detail the important role of scent in nineteenth-century art. Tracing a myriad of scent motifs that emerge across a wide array of art styles and movements, Bradstreet's book makes a powerful contribution to our understanding of the cultural contexts of smell and history, particularly in this visual discipline in which we assume it must be marginalized. Upending assumptions about what constitutes the visual, Bradstreet offers a powerful model for what it means to 'see' smell in our archives of the past."
". . . [An] important and much-needed study for the field of art history."
Christina Bradstreet is Courses and Events Programmer at the National Gallery, London.
List of Illustrations
Acknowledgements
Introduction
Part I: Seeing Smell
1. The Fallen Angel
2. Art and Stench
3. Picturing Perfume
4. Smelling Pictures
Part II: Decoding Smell
5. Scent, Memory, Visions
6. Scent and Soul
7. The Erotics of Scent
8. Death by Perfume
Conclusion
Notes
Index
Mailing List
Subscribe to our mailing list and be notified about new titles, journals and catalogs.