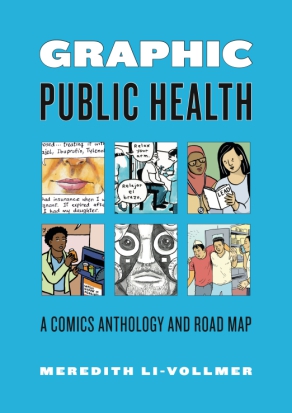 Graphic Public Health
A Comics Anthology and Road Map
Meredith Li-Vollmer
Buy
Graphic Public Health
A Comics Anthology and Road Map
Meredith Li-Vollmer
Named one of the Best Graphic Medicine Books of 2022 by the Journal of the American Medical Association
"Effective and colorful. . . . Lay readers can enjoy the dynamic artwork and compassionate perspectives on healthcare, and maybe learn a little in the process."
Media

Description

Reviews

Bio

Table of Contents

Sample Chapters

Subjects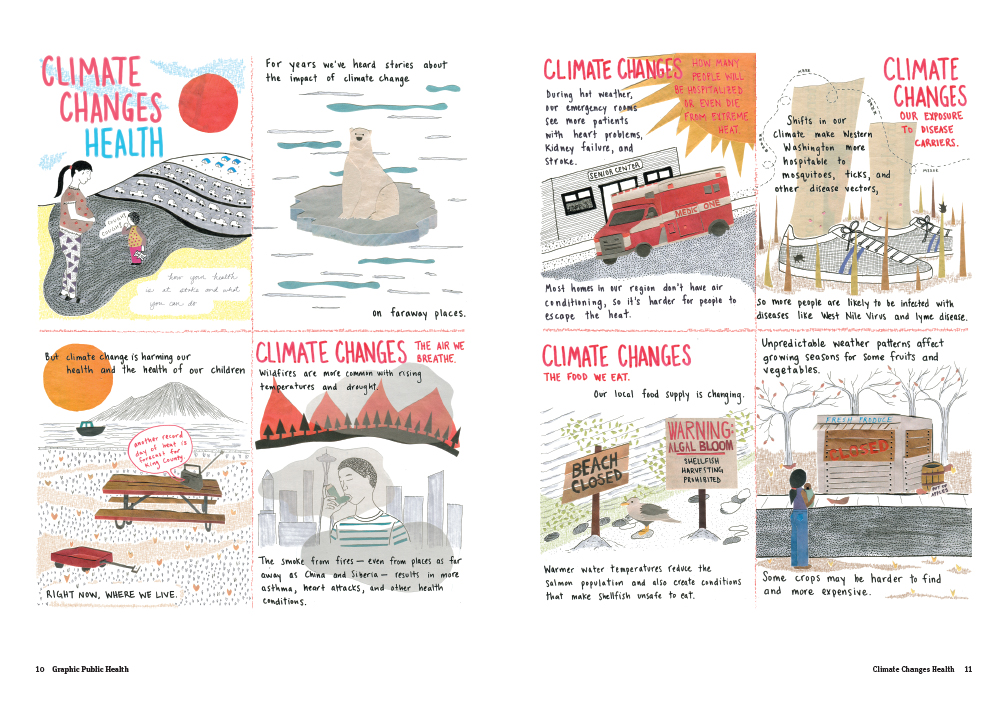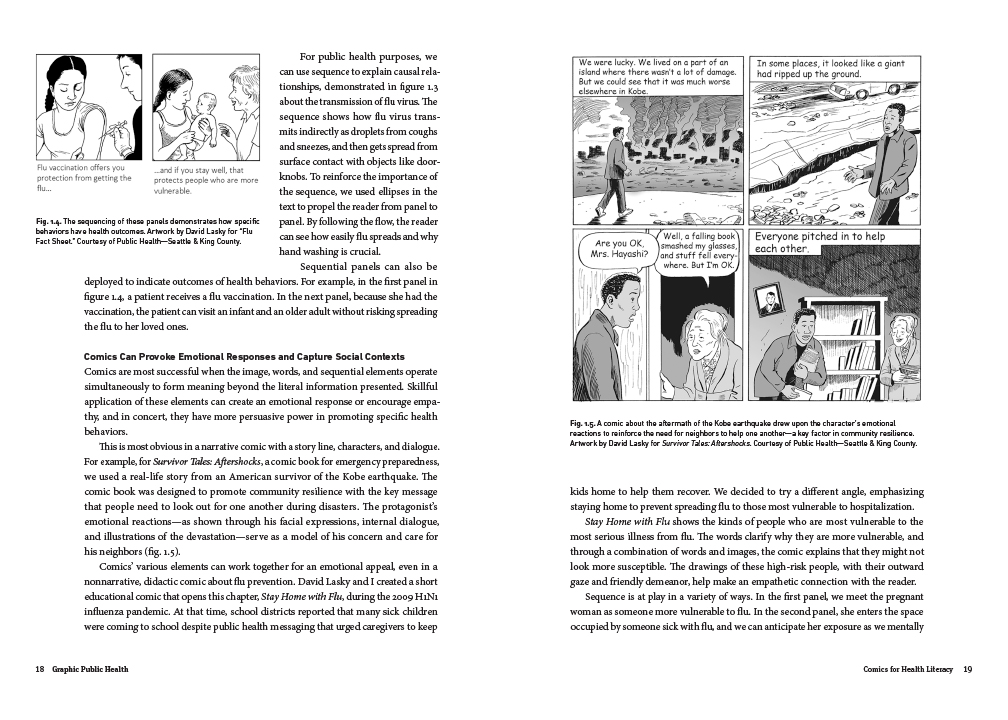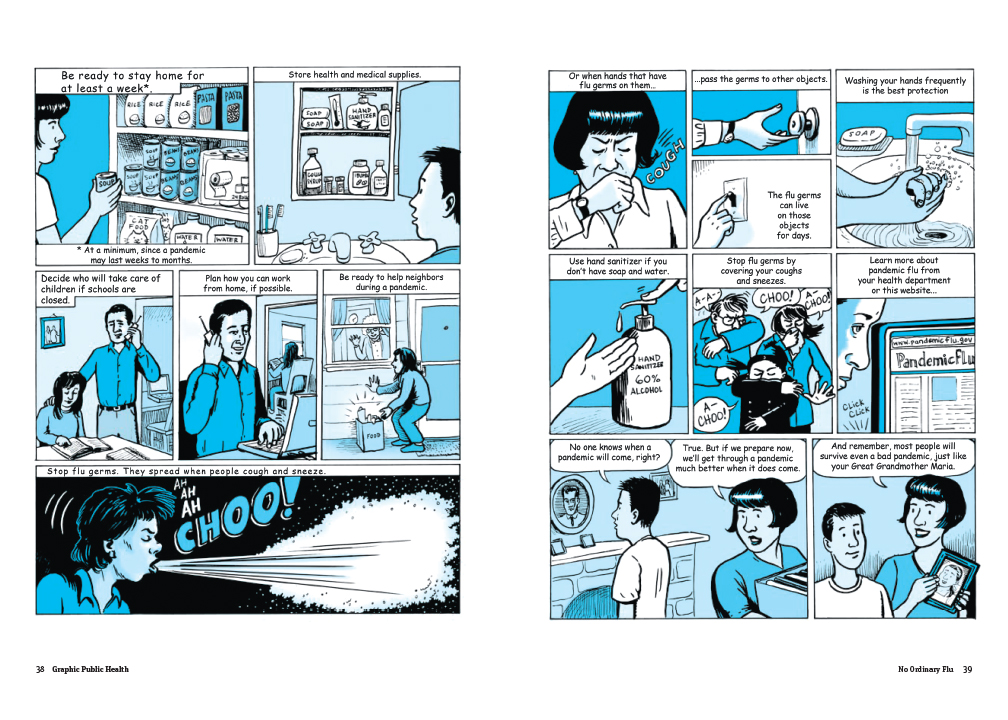 As we confront the challenges of emerging diseases, environmental health threats, and gaps in health equity, medical professionals need versatile communication tools that help people make informed decisions and engage them in constructive conversations about the health of their communities. This book illuminates the power of comics to meet that need.
Graphic Public Health demonstrates the range and potential of comics to address topics such as immunization promotion, outbreak prevention, gun violence, opioid addiction prevention, and climate change. It features the work of acclaimed cartoonists Ellen Forney, David Lasky, and Roberta Gregory, pieces by up-and-coming artists, and comics that Meredith Li-Vollmer produced as a communications specialist for Seattle's public health department. More than a collection of cartoons, this book connects comics with fundamentals of health communication and discusses why the form can be uniquely effective for these purposes. Each chapter focuses on the use of graphic public health in the context of four specific goals: health literacy, risk communication, health promotion, and advocacy. Li-Vollmer also includes guidance for practitioners getting started in creating comics for any form of public information, and especially for public health.
Practical and purposeful, Graphic Public Health is a clarion call for the current era and an invaluable resource for public health professionals and advocates, scholars of comics and graphic studies, and fans of the graphic medicine genre.
"Effective and colorful. . . . Lay readers can enjoy the dynamic artwork and compassionate perspectives on healthcare, and maybe learn a little in the process."
"Both educative and scholarly. . . . The scholarship of this form of literature is definitely needed and cutting edge."
"Graphic Public Health is part art catalog and part beginner's guide that invites other health communicators to consider plunging into the comics medium. By narrating her own thinking as she developed the comics shown in the book, Li-Vollmer gently tutors readers in how to think about using visual, sequential narrative formats to reach target audiences, showing how comics can situate health information in social relationships and social contexts, thereby making information relevant to the people public health wants to reach."
"In her thoroughly up-to-date, informative, and useful book, Li-Vollmer convincingly argues for the effectiveness of comics in conveying health risks and desired behaviors. She proves this point with splendid and deeply engaging examples and provides an instructive how-to for creating your own. This book should be in every public health curriculum; it's not only informative but also wonderfully fun to read."
Meredith Li-Vollmer is a communications specialist for Public Health—Seattle and King County, Washington, and Clinical Assistant Professor of Health Systems and Population Health at the University of Washington School of Public Health. She is also on the faculty of the Northwest Center for Public Health Practice. Her comics have been published in The Stranger, MUTHA, Illustrated PEN, and the American Journal of Public Health.
Acknowledgements
Introduction
1. Comics for Health Literacy
2. Comics for Risk Communication
3. Comics for Health Promotion
4. Comics for Advocacy and Activism
5. Making Comics for Public Health and Public Information
Notes
Bibliography
Download a PDF sample chapter here: Chapter1
Mailing List
Subscribe to our mailing list and be notified about new titles, journals and catalogs.